Kidnapping charges can have devastating repercussions.  A conviction can result in decades of prison time, as well as thousands of dollars in fines.  You will also receive a permanent criminal record, which can make it virtually impossible to get hired for jobs or advance in your career.  Additionally, you will be forced to register as a sex offender – potentially for life.  If you or one of your loved ones has been charged with kidnapping in Utah, you need to start preparing your defense immediately.
Contact a Salt Lake City, Utah Criminal Defense Lawyer for a Free Legal Consultation
Darwin Overson has over 16 years of legal experience working on thousands of cases as a criminal defense lawyer.  During his many years representing the people of Utah, Darwin has built a deserved reputation as an aggressive trial attorney who tackles the cases other lawyers dismiss as "too challenging."  Darwin is passionate about upholding the Constitutional rights of Utah's citizens, and will explore every possible angle of your case in an unflagging effort to have your charges reduced or dismissed outright.
Don't wait until it's already too late to start assessing you and your family's legal options for fighting the charges.  Call Darwin at (801) 758-2287 today for a free consultation – even if it's the middle of the night.  Darwin makes himself available 24 hours a day to provide personalized legal assistance, including emergency visits to county jails and detention centers throughout Utah.
When Can You Be Charged with Kidnapping, and When Does it Become Aggravated?
Most people have the wrong idea about what constitutes kidnapping.  Contrary to inaccurate depictions in the media, kidnapping doesn't necessarily involve abducting a stranger.  Under state law found at Utah Code § 76-5-301, a person can be charged with kidnapping for:
Keeping a person in servitude against their will.
Detaining or restraining a 14-, 15-, 16-, or 17-year-old without consent from their parents.

Detaining or restraining a child under the age of 14 is a different crime called child kidnapping, which is a first degree felony. Felonies and criminal penalties are explained in detail in the next section.

Detaining or restraining a person against their will:

For a "substantial" amount of time.
For any amount of time, if there is a risk the victim will be seriously injured.
"Detaining" means keeping someone in a location against their will.  "Restraining" means interfering with the person's ability to move freely.
Some criminal offenses, including kidnapping, have an aggravated version which is more serious.  Kidnapping charges become aggravated when the defendant commits kidnapping and additional elements are present – for example, using a weapon or acting with intent to commit a sex crime (e.g. rape, aggravated sexual assault).
What Are the Penalties for a Felony Offense in Utah?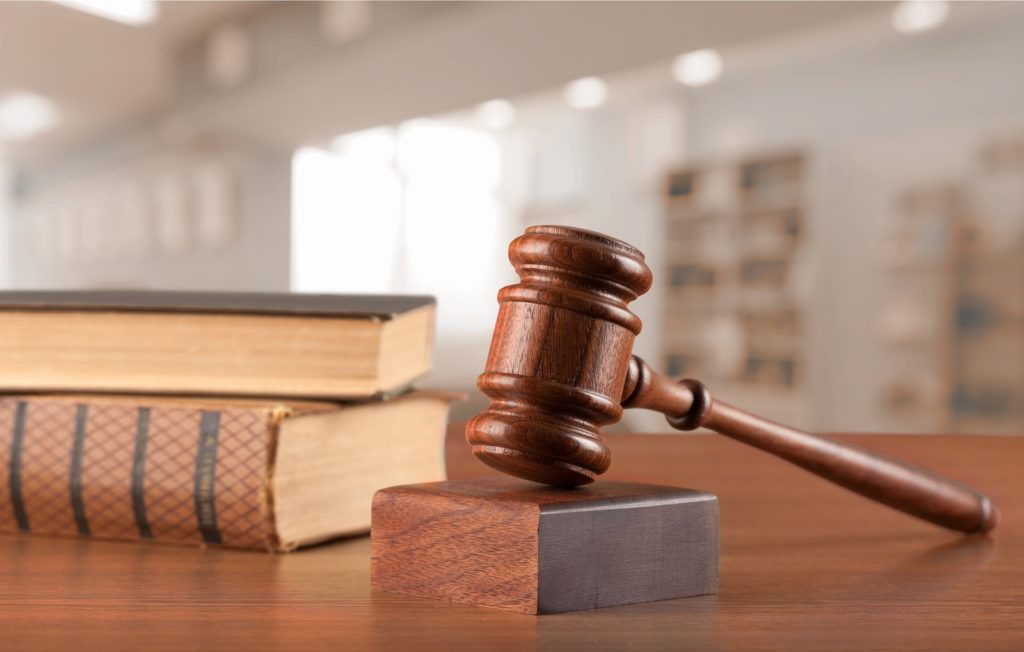 There are two types of criminal offenses in Utah: misdemeanors and felonies.  While both will create a criminal record, felonies are more serious and have greater fines and sentences.
Felonies are separated into four groups: third degree felonies, second degree felonies, first degree felonies, and capital felonies.  The lower the number, the more serious the crime and resulting penalties.
Kidnapping is a second degree felony under Utah Code § 76-5-301.  Consequences of a second degree felony conviction in Utah can include a fine of up to $10,000 and up to 15 years in prison.  If the kidnapping crosses state lines, you could be subject to federal prosecution and even harsher penalties.
Child kidnapping and aggravated kidnapping are both first degree felonies under Utah Code § 76-5-301.1 and Utah Code § 76-5-302, respectively.  Child and aggravated kidnapping are both subject to a minimum prison term of either six, 10, or 15 years, depending on the circumstances.  At maximum, the court may order a sentence of life in prison without the possibility of parole (early release).  The defendant can also be fined as much as $10,000, which is the maximum fine for both second and first degree felonies in Utah.
In addition to facing these already severe consequences, the defendant will also be required to register as a sex offender.  The length of registration is 10 years for kidnapping.  If convicted of child or aggravated kidnapping, the defendant must register for life.  Registrants' names, pictures, addresses, license plates, convictions, and conviction dates are publicly accessible by anyone with an internet connection, including neighbors, friends, relatives, and employers.  In addition to facing isolation, discrimination, or even threats of violence, former offenders are also required to follow strict rules while they are registered.
These consequences can take away everything you hold dear, including your basic rights to privacy and liberty.  However, having skilled and experienced legal representation can improve your odds of defeating the charges and getting back to your normal life.
Call Utah kidnapping attorney Darwin Overson at (801) 758-2287 to set up a free legal consultation right away.  Darwin handles cases in Salt Lake County, Wasatch County, Weber County, Summit County, Davis County, Morgan County, and throughout the state of Utah.