If you are convicted of unlawful sexual activity with a minor, you could face expensive fines and years in prison.  You will also be forced to register as a sex offender for no less than a decade, a penalty many people consider more devastating than being fined or even incarcerated.
When the stakes are this high, you need to do all that you can to maximize your odds of defeating the charges and preserving your freedom.  Don't face the prosecutor alone – make sure you're represented by an aggressive criminal defense attorney who has a track record of success handling felony sex crime charges in Utah.
Being charged with a sex crime is not like being accused of other offenses.  Suspects are often shunned by their friends and family members before a single accusation has been proven, leaving defendants lost and alone at a time when they need support more than ever.  You can rely on sex crimes defense lawyer Darwin Overson to provide that support. To set up a confidential and completely free legal consultation with Darwin, call the law offices of Overson Law at (801) 758-2287, including nights and weekends.
What Happens After You Get Arrested in Utah?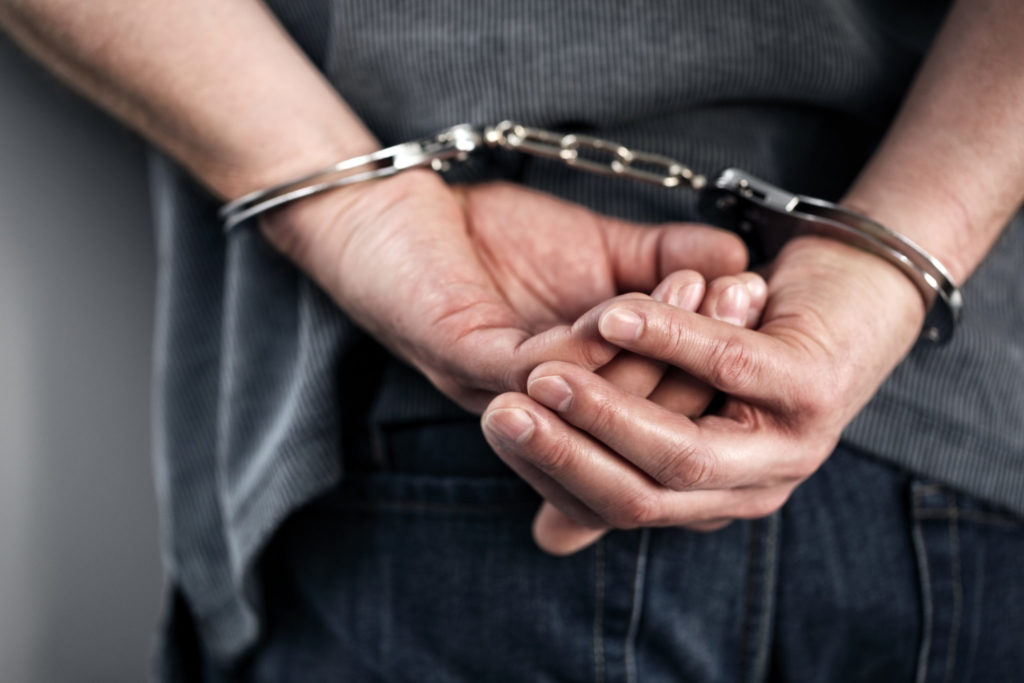 Being placed under arrest does not mean you have been charged with a crime.  After being arrested, the suspect will be brought to a sheriff's office or county jail for processing, which is called "booking."  This is when the suspect is fingerprinted, photographed, and searched.  The suspect can be detained at a holding center or county jail for up to 72 hours while the prosecutor decides whether to file charges.  If the prosecutor does not file charges with 72 hours, the suspect must be released.
Prosecutors routinely request – and receive – lengthy time extensions which stretch 72 hours out to a week or longer.  Such extensions are an abuse of the detainee's Constitutional rights and will be challenged by Darwin on every occasion.  If your loved one has been detained for longer than three days and no charges have been filed, call Darwin immediately.  It may be possible to free your loved one.
Generally, police officers need an arrest warrant to place a person under arrest on suspicion of committing a crime.  However, there are also two scenarios where police do not necessarily need a warrant: intervening against a crime in progress, and making an arrest based on probable cause.
Probable cause is roughly defined as a reasonable belief, based on tangible facts or details, that a crime was committed or attempted.  The existence of probable cause is reviewed by a judge at an early court hearing called the preliminary hearing.  If the court finds no probable cause, the case must be dismissed. Otherwise, the case will proceed through additional court appearances culminating in a trial.
What Are the Penalties for Unlawful Sexual Activity with a Minor?
Crimes in Utah are divided into two groups: lesser offenses called misdemeanors, and more serious offenses called felonies.  A conviction of either will result in a criminal record, expensive fines, and frequently, a sentence of imprisonment.
There are three types of misdemeanors in Utah: Class C, Class B, and Class A, with Class A being the most serious.  There are also three types of felonies: third degree, second degree, and first degree, with first degree felonies being the most serious.
Unlawful sexual activity with a minor is typically charged as a third degree felony.  However, if the defendant was less than four years older than the victim at the time of the offense, the charges will be reduced to a Class B misdemeanor.  While any type of criminal history is burdensome, a misdemeanor record does not have the same stigma as a felony record, which can make it easier to get hired for jobs.  Misdemeanors also have lighter, though still serious, criminal consequences.
Utah criminal penalties for unlawful sexual activity with a minor may include the following fines and jail or prison sentences, depending on the case:
Class B Misdemeanor

Fine – Up to $1,000
Sentence – Up to 6 months in jail

Third Degree Felony

Fine – Up to $5,000
Sentence – Up to 5 years in prison
Additionally, the defendant will be required to register as a sex offender for a period of no less than 10 years.  Throughout this entire decade-long period, the person will be required to periodically re-register or else face additional criminal charges.  The person's name, age, photograph, home address, work address, and license plate numbers will be displayed online alongside the crime he or she was convicted of and the date of conviction.
Schedule a Free Legal Consultation with A Utah Criminal Defense Attorney
Darwin has more than 16 years of experience representing defendants charged with felony sex crimes, and has obtained numerous sentence reductions and case dismissals under challenging legal circumstances.  Darwin is unafraid to tackle the toughest cases, and has built the reputation to prove it.  Darwin handles criminal charges in Salt Lake County, Weber County, Davis County, Morgan County, Wasatch County, Box Elder County, Cache County, and locations throughout the state of Utah.  He is prepared to make emergency visits to county jails and holding centers throughout the state
Being convicted of unlawful sexual activity with a minor can destroy your future.  It is absolutely critical that you move quickly to start reviewing your legal options.  Don't wait another day: call Utah sex crime lawyer Darwin Overson at (801) 758-2287 right away to set up a free legal consultation.  Your information will be kept confidential.