Raising a child is expensive: about $245,000 until age 18, according to the U.S. Department of Agriculture. Since children obviously can't support themselves, parents are responsible for providing clothing, shoes, food, school supplies, medical care, toys, books, transportation, music lessons, sports gear, driver's ed, college tuition… the list goes on and on. Adoption is a joyful occasion, but if you're thinking about adopting a child in Utah, you should be prepared to undertake some major expenses.
How Much Money is an Adoption?
Unfortunately, there isn't a single, clear-cut answer to this question. The cost of adoption can vary widely depending on the type of adoption you're interested in, the age of the child or infant, and other factors.
According to the Independent Adoption Center (IAC), a non-profit organization which has placed more than 4,000 infants since 1982, the price of adoption can range anywhere from free to $50,000 on average. The Adoption Exchange in Salt Lake City estimates slightly different numbers, writing that private adoptions generally range from $5,000 to $40,000.
IAC notes that county-based fostering or adoption programs are generally less expensive – usually less than $1,000 – but seldom place babies, focusing instead on older children. If you and your spouse have your hearts set on welcoming an infant into your home, these programs are probably not the ideal place to start.
If you want to adopt a baby through a non-profit organization, you can typically expect costs in the range of $10,000 to $25,000, according to the IAC.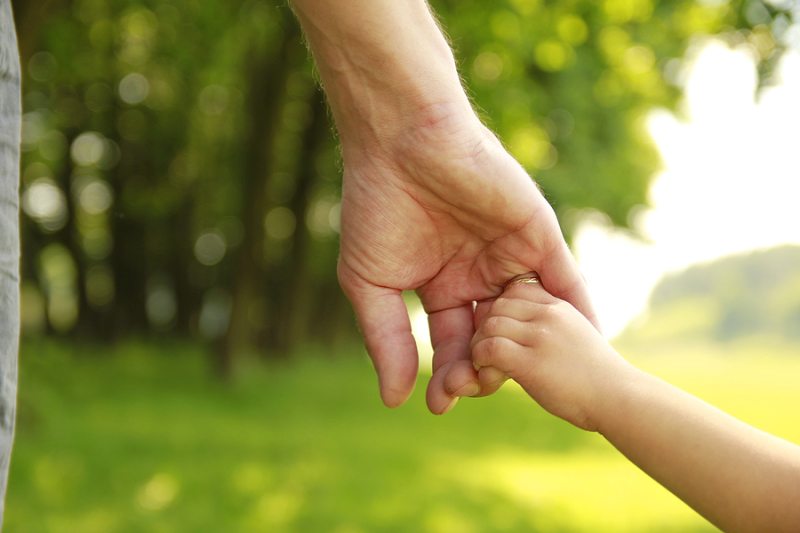 Adoptive mothers and fathers must also remember that there can be various fees associated with other components of the adoption process. For instance, Utah Adoption Specialists in Provo will charge $700 for a domestic home study and $150 (per visit) for post-placement supervision, according to their website.
That being said, adoption agencies do include various services in the adoption fee. For example, Heart to Heart Adoptions in Sandy says their adoption fee ranges from $24,000 to $36,000. This covers, among other services, the initial application, education and support, and paternity searches/notification to birth fathers. The average adoption fee at Heart and Soul Adoptions in Centerville ranges from $35,000 to $60,000, according to their website. This includes medical expenses and counseling for the birth mother (which is required by state law), but excludes home studies and post-placement services.
Adoptive parents must demonstrate that they have sufficient financial resources to take good care of a growing child. However, some agencies offer financial assistance in the form of a subsidy. When you contact an agency, ask about the rules and requirements for getting financial assistance. You will need to apply for assistance through a social worker. The application will then be reviewed by the Department of Human Services (DHS).
The Utah Division of Child and Family Services (DCFS), which is part of the DHS, has numerous financial aid resources for adoptive parents.
Adoption Agencies in Utah: Contact Information
Obviously, adopting a child is one of the biggest, if not the biggest, decisions you will ever make in your life. If anything about an agency makes you uncomfortable, or just doesn't feel like a good fit for your family, move on. There are plenty of options to choose from, so don't feel pressured into going with the first agency you contact.
To help you get started, we've compiled a brief list of Utah adoption agencies below:
Act of Love Adoption Agency
9561 700 E. #101
Sandy, UT 84070
(800) 835-6360
Adoption Center of Choice
241 W. 20 N.
Orem, UT 84057
(801) 734-1688
Adoption Exchange
975 Woodoak Ln. #220
Salt Lake City, UT 84117
(801) 265-0444
Children's Service Society
655 4500 S. #200
Salt Lake City, UT 84107
(801) 355-4847
Heart and Soul Adoptions
803 N 1250 W. #4
Centerville, UT 84014
(801) 451-9333
Heart to Heart Adoptions
9669 700 E.
Sandy, UT 84070
(801) 563-1000
Heartstrings Adoptions
11556 Inglehart Ln.
South Jordan, UT 84095
(801) 253-2274
My Adoption Agencies
9561 700 E. #101
Sandy, UT 84070
(800) 835-6360
Utah Adoption Specialists
P.O. Box 2
Provo, UT 84606
(801) 900-5770
The adoption process can be complex and overwhelming, but don't worry. If you're considering bringing a child or baby into your family, but don't know how or where to get started, family law attorney Darwin Overson can help.
Salt Lake City criminal defense lawyer Darwin Overson will explain your responsibilities as an adoptive parent, walk you through the legal process, and help you explore some possible options based on your family situation. To start talking about your adoption questions in a free, completely confidential legal consultation, call Darwin any time at (801) 758-2287. Darwin assists Utah residents with infant adoption, foster care, LGBT adoptions, and more.