Orem Criminal Defense Lawyer
Many people falsely assume that only felonies are worth worrying about, and that misdemeanors are "no big deal" by comparison. While it's true that felonies carry tougher penalties, the reality of the situation is that a criminal conviction at any level could cost you everything: your job, your freedom, your reputation, your financial stability, and any number of cherished rights and privileges.
If you or someone you love has been charged with a crime in Utah, it is absolutely critical that you take the allegations seriously and seek legal help right away. To set up a free and confidential consultation, call our law offices right away at (801) 758-2287.
Crimes Our Orem Defense Attorneys Handle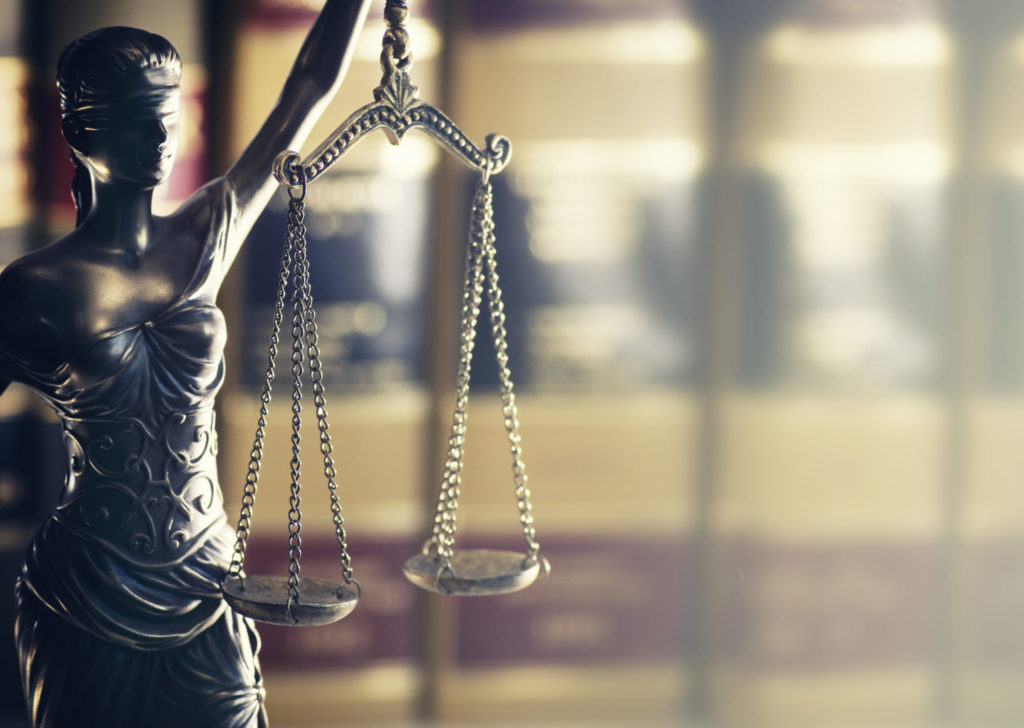 When everything you value is riding on the line, you need an aggressive and knowledgeable criminal defense lawyer on your side in court. Attorney Darwin Overson has more than 16 years of experience representing defendants and arguing thousands of motions. When you work with our highly accomplished legal team, you can feel confident you are in skilled hands.
Our attorneys represent adults and juveniles charged with a wide range of misdemeanors and felonies, including but not limited to the following:
Aggravated Assault
Burglary
Child Abuse
Domestic Violence
DUI (Drunk Driving)
Drug Distribution
Drug Possession
Embezzlement
Fraud
Illegal Gun Possession
Kidnapping
Manslaughter
Money Laundering
Murder
Negligent Homicide
Possession of Child Pornography
Possession with Intent to Distribute
Rape
Robbery
Sexual Assault
Shoplifting/Retail Theft
Simple Assault
Stalking
Theft
Vandalism
Weapons Crimes
We work on cases arising throughout the 84171 zip code of Salt Lake City and surrounding areas, including Cottonwood Heights, Bradford Ranchos, and Mountain Estates.
What Criminal Penalties Could I Receive if I Get Convicted?
If you are found guilty of committing a crime in Orem, Utah, you could face costly fines, lengthy jail or prison sentences, and a variety of other unpleasant and long-lasting consequences. The exact penalties you face depend on a wide variety of factors, such as your criminal record and the details of your alleged offense.
An especially important factor is the way the offense is categorized, or graded, by Utah's justice system. Like most states, Utah divides criminal offenses into misdemeanors and felonies. Misdemeanors are broken down by three levels, called "classes," which are designated Class A, Class B, and Class C. Felonies are also broken into three distinct levels, which are called "degrees," designated first degree, second degree, and third degree. Some offenses are always graded the same way, while others can range from being a low-level misdemeanor to being an extremely serious felony depending on the circumstances.
The maximum penalties for felonies and misdemeanors in Utah are listed below:
First Degree Felony
Maximum Fine – $10,000
Maximum Sentence – Life in prison
Second Degree Felony
Maximum Fine – $10,000
Maximum Sentence – 15 years
Third Degree Felony
Maximum Fine – $5,000
Maximum Sentence – 5 years
Class A Misdemeanor
Maximum Fine – $2,500
Maximum Sentence – 1 year
Class B Misdemeanor
Maximum Fine – $1,000
Maximum Sentence – 6 months
Class C Misdemeanor
Maximum Fine – $750
Maximum Sentence – 90 days
As your attorneys, we will take every possible measure to obtain an acquittal or have the charges against you dismissed or reduced. You may be a good candidate for probation or an alternative sentencing program, rather than being sentenced to prison or jail.
How Mitigating and Aggravating Factors Impact Jail and Prison Sentences
When a criminal offense is "aggravated," it means there are aggravating factors, or factors which are grounds for enhanced penalties in the event of a conviction. Many different actions and details can be counted as aggravating factors, including but not limited to the following:
Committing a hate crime, meaning a crime targeting race, religion, ethnicity, sexual orientation, etc.
Committing a crime in a school zone, generally defined to mean the area within 1,000 feet of a school.
Having multiple prior offenses.
Causing serious or disabling physical injury.
Using a deadly or dangerous weapon during the commission of the crime.
Endangering a child, such as committing DUI with a child in the passenger seat.
Committing a crime against a:

Child/minor.

Elderly person.

Person with disabilities.
At the other end of the spectrum, mitigating factors have the opposite effect. In contrast to aggravating factors, mitigating factors can shorten or lighten the penalties which would otherwise be imposed. Some examples of potential mitigating factors include:
Complying with police officers.
Having a clean criminal record.
Being a good candidate for drug or alcohol dependence-related treatment.
Having a disability which makes it impossible for the defendant to understand the ramifications of his or her actions or decisions.
If you were arrested in Orem, don't wait another day to get experienced legal counsel. Call Utah criminal attorney Darwin Overson right away at (801) 758-2287 to set up a free consultation. We will keep your information completely confidential. We are available 24 hours a day, seven days a week, and are prepared to make emergency jail and holding center visits on short notice.