Endangerment of a child or vulnerable adult is an extremely serious felony in Utah.  Offenses that target children and vulnerable individuals are prosecuted aggressively, and defendants face heavy penalties.  If you are convicted of child endangerment, you could be sentenced to many years in prison.  You will also receive a criminal record, which can make finding employment, earning professional licenses, or winning child custody all but impossible.  Depending on your occupation, a criminal history of child endangerment could mean the end of your career.
If you or one of your family members has been arrested for child endangerment in Utah, turn to Salt Lake City child endangerment attorney Darwin Overson for skilled and aggressive legal representation.  To set up a free legal consultation with Darwin, call the law offices of Overson Law at (801) 758-2287.  Your information will be kept confidential.
When Can You Be Charged with Child Endangerment in Utah?
Under Utah Code § 76-5-112.5, a person is charged with endangerment of a child or vulnerable adult when he or she allegedly causes a child or vulnerable adult to use or be exposed to drug paraphernalia or controlled substances (e.g. methamphetamine, marijuana).
For legal purposes, a child is any person aged 17 or younger.  A vulnerable adult is an elderly person, or any person over the age of 18, who needs assistance completing tasks or accessing resources (e.g. food, shelter) due to mental or physical impairments, such as dementia.
It is an affirmative defense that the controlled substance was a legal prescription medication prescribed to the person who used it.  However, it is a crime to forge, share, or sell a prescription, even if the medication itself would otherwise be legal.
The Court Process After You're Arrested
Getting arrested does not necessarily mean the person will be criminally charged.  The prosecutor has up to 72 hours to file charges while the suspect is held in custody.  If charges have not been filed by this time, the detainee should be released.
Unfortunately, prosecutors frequently request – and receive – long extensions to the 72-hour deadline.  These extensions are unconstitutional and should be disputed on every occasion.  If your loved one has been held in custody for more than three days and no charges have been filed, you should speak to a criminal attorney immediately about the situation.
If the prosecutor does decide to file charges, a hearing called a first appearance will be scheduled.  The purpose of the first appearance is to notify the defendant of the charges.  Following the defendant's first appearance, the court will schedule a preliminary hearing.
Preliminary hearings are extremely important for defendants, because this is when probable cause is examined.  The judge must find probable cause not only to believe the crime was actually committed, but that the defendant may have been the person who committed it.  If insufficient probable cause is found, the case must be dismissed.  Otherwise, the court will schedule an arraignment, which is when the defendant enters his or her plea.
Criminal Penalties for Felonies: Fines and Prison Sentences
Misdemeanors are lesser offenses, while felonies are extremely serious crimes like rape and murder.  Endangerment of a child or vulnerable adult is a felony.
Utah divides felonies into three categories: third degree felonies, second degree felonies, and first degree felonies.  Child endangerment is generally a third degree felony.  However, it becomes a second degree felony if the child or vulnerable adult is injured by ingesting or being exposed to the drug.  If the child or vulnerable adult dies as a result of the ingestion or exposure, it is a first degree felony.
Depending on what sort of felony the defendant is charged with, he or she could face the following penalties:
Third Degree Felony 

Sentence – Up to 5 years in prison
Fine – Up to $5,000

Second Degree Felony 

Sentence – Up to 15 years in prison
Fine – Up to $10,000

First Degree Felony  

Sentence – 5 years to life in prison
Fine – Up to $10,000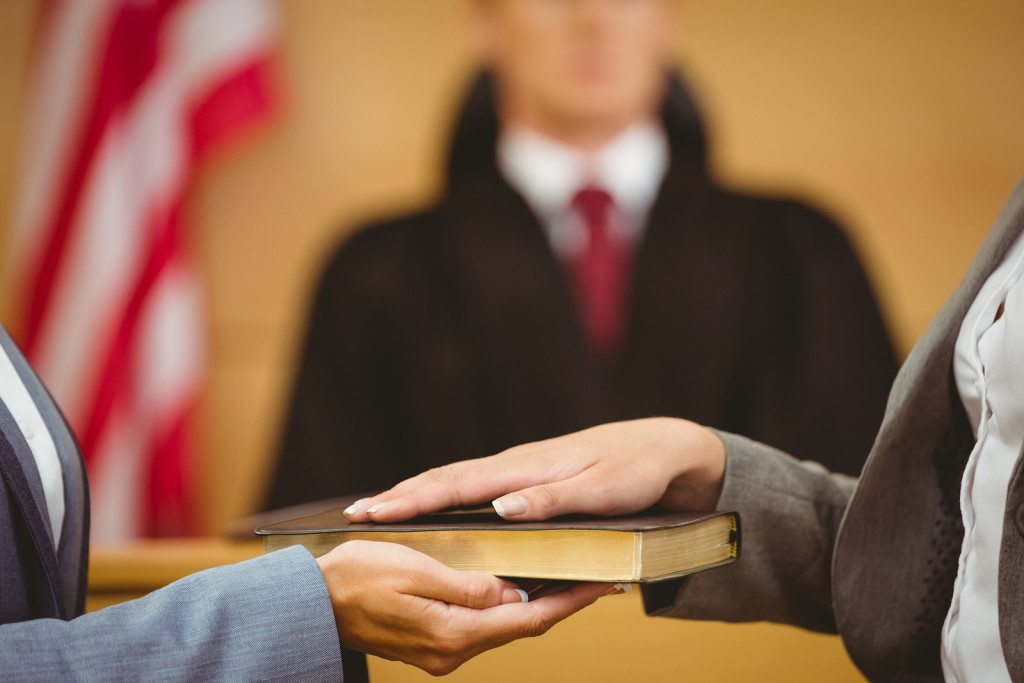 Schedule a Free Legal Consultation with a Utah Criminal Defense Attorney
A child endangerment conviction can have serious consequences extending far into your future.  However, aggressive legal representation by a highly experienced Utah child endangerment attorney gives you the best chance of defeating the charges and getting back to your normal life.
Salt Lake City criminal defense attorney Darwin Overson has over 16 years of experience representing defendants charged with child endangerment and related offenses, including child abuse, abuse and neglect of vulnerable adults, and domestic violence crimes.  Thanks to the skill, knowledge, persistence, and precision he brings to each case, Darwin is often able to obtain sentence reductions, case dismissals, or to have the defendant's charges dropped.
Call Darwin right away at (801) 758-2287 for a free, completely confidential legal consultation.  Darwin is able to make emergency visits to detention centers and county jails throughout the state of Utah.