Mayhem is a second degree felony in Utah, one of the most serious crimes a person can be charged with.  If you or one of your family members was arrested for mayhem in Utah, you should contact an experienced criminal defense attorney right away.
Contact Our Salt Lake City Mayhem Lawyers for a Free Legal Consultation
Defense lawyer Darwin Overson has more than 16 years of experience fighting felony charges on behalf of adults and juveniles charged with mayhem, simple assault, aggravated assault, and other violent crimes in Utah.  Darwin combines an aggressive and innovative legal approach with his extensive knowledge of Utah's criminal laws and a passion for protecting defendants' Constitutional rights.  He has earned a reputation as a fierce courtroom opponent and is dedicated to protecting his clients' best interests.
To set up a free legal consultation with Darwin, call the law offices of Overson Law at (801) 758-2287.  Darwin will keep your information confidential and is able to visit county jails and detention facilities statewide.  Darwin handles mayhem charges in Salt Lake County, Utah County, Tooele County, Morgan County, Weber County, Davis County, Summit County, Wasatch County, and locations throughout Utah.
When Can You Be Charged with Mayhem in Utah?
Mayhem is a felony defined under Utah Code § 76-5-105.  It is a serious violent crime like assault or aggravated assault.  However, while assault has a broad legal definition, mayhem is very specific.  A person can be charged with simple or aggravated assault for causing any kind of bodily injury, but when a person is charged with mayhem in Utah, it means he or she allegedly committed one of the following acts:
Depriving another person of any body part.
Disabling any part of another person's body, or rendering a body part "useless."
Cutting out or otherwise "disabling" another person's tongue.
Removing or destroying another person's eye.
Slitting another person's lip, nose, or ear.
The Court Process After You Are Arrested in Salt Lake County
After a person is arrested for mayhem, he or she will be detained in a county jail or holding facility while the prosecutor reviews the information and determines whether charges should be filed.
If no charges are filed within 72 hours, the detainee should be released.  However, prosecutors often request and receive unconstitutional extensions that keep detainees in custody for a week or longer.  If your loved one is in custody, call Darwin immediately for a free consultation.  Darwin may be able to help get your loved one released, or assist in having their bail amount lowered.
If the prosecutor files charges, the defendant will go through the following stages:
First Appearance — The defendant receives formal notice of the charges.
Preliminary Hearing — Darwin will fight to prove there is no probable cause to believe you were the person who committed the crime.  It may be possible to have your case dismissed.
Arraignment — The defendant pleads guilty or not guilty.
After arraignment, the prosecutor and your criminal defense attorney can both file documents called "pre-trial motions," which are requests to the court, such as motions to suppress evidence.  If it is not possible or not in your best interests to settle the case through pre-trial conferences or plea bargaining, the case will proceed to trial.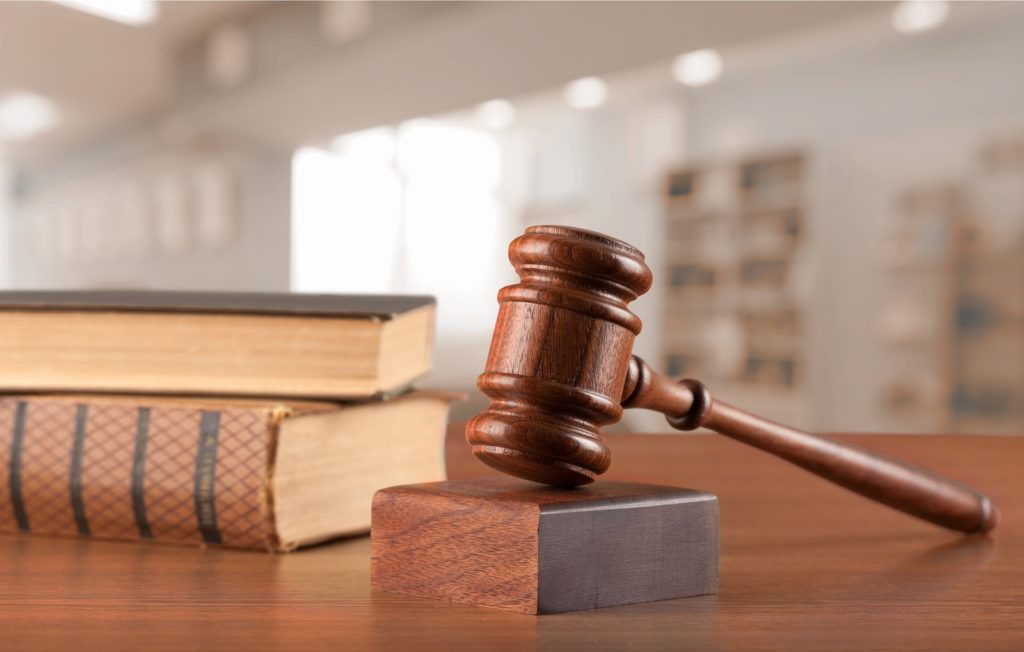 Utah Criminal Penalties for Second Degree Felonies
Crimes in Utah are classified as either misdemeanors or felonies.  Both can result in fines and imprisonment, and both will give the defendant a criminal record if convicted.  However, felonies are more serious.  Not only do felonies carry harsher penalties than misdemeanors, it is also harder to find a job or qualify for loans and educational programs with a felony record.
There are three types of felonies in Utah: first degree felonies, second degree felonies, and third degree felonies.  First degree felonies, a group which includes rape and murder, have the most serious consequences.
Mayhem is a second degree felony under Utah Code § 76-5-105(2).  Depending on the situation, the criminal penalties for a second degree felony in Utah may include:
A prison sentence ranging from one to 15 years
A criminal fine of up to $10,000
Restitution (compensation) for the victim
Supervised probation
The length of the prison sentence, which can vary widely, depends on variables like the defendant's employment history, the defendant's family background, the defendant's criminal history, and aggravating factors (factors that increase a prison sentence), such as committing a hate crime, committing the crime in front of a child, or targeting an exceptionally vulnerable person.  Your Utah mayhem attorney will work to emphasize mitigating factors, or factors that can reduce sentencing.
Trust an Experienced Utah Criminal Defense Attorney
If you or one of your loved ones was arrested for mayhem in Utah, it's critical that you seek immediate legal help.  A defendant who is convicted of mayhem faces devastating consequences, but aggressive legal representation increases the likelihood of defeating the charges and keeping your freedom.  Call the law offices of Overson Law right away at (801) 758-2287 to set up your free legal consultation.