Unlawful detention and unlawful detention of a minor are misdemeanor crimes under Utah Code § 76-5-304.  If you or one of your loved ones has been charged with either offense, you are facing serious penalties and should contact the law offices of Overson Law right away for legal assistance.
Contact a Utah Criminal Defense Attorney
Salt Lake defense lawyer Darwin Overson can help guide you through the court process, protect your Constitutional rights, seek a bail reduction, and handle your legal paperwork while vigorously fighting the charges against you and pursuing a favorable resolution to your case.  Darwin has over 16 years of experience working on thousands of criminal cases and representing defendants charged with unlawful detention in Utah.
While the law offices of Overson Law are located in Salt Lake City, Darwin handles criminal matters throughout Salt Lake County and other counties across the state of Utah, including Wasatch County, Summit County, Weber County, Morgan County, Box Elder County, Davis County, Tooele County, and Cache County.  Darwin offers free initial consultations and is available to make attorney visits to county jails and holding centers.
If you or your loved one was arrested for unlawful detention in Salt Lake City, it's vitally important to assess your legal situation as soon as possible with an experienced defense attorney.  To set up a free legal consultation with Darwin, call the law offices of Overson Law at (801) 758-2287 today.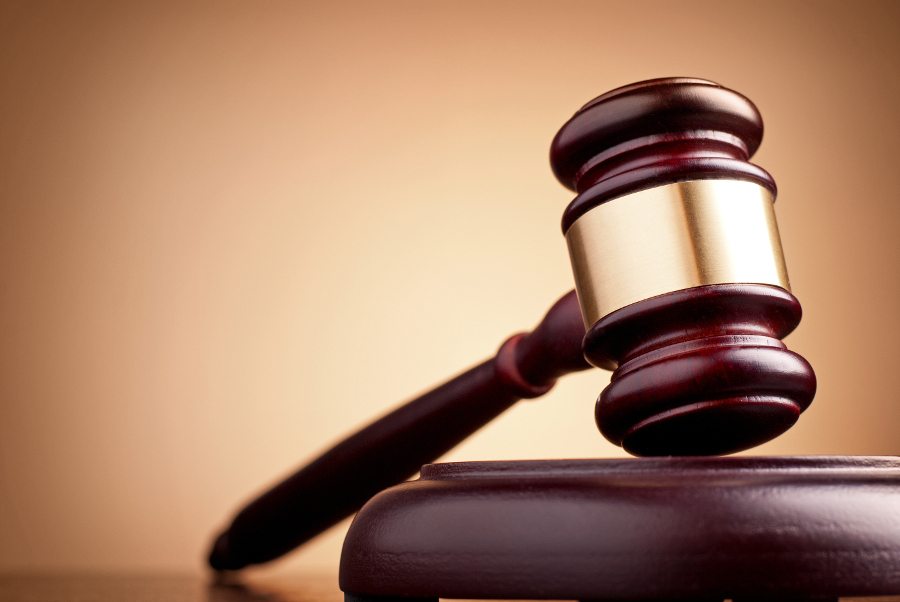 When Can You Be Charged with Unlawful Detention of a Minor in Utah?
There are two unlawful detention offenses: unlawful detention, and unlawful detention of a minor.
A person is charged when unlawful detention under Utah Code § 76-5-304(1) when he or she intentionally holds someone against their will without any authority to do so, under circumstances that don't fit the legal definition for similar crimes like kidnapping, child kidnapping, and aggravated kidnapping.  In order for the defendant to be convicted, the prosecutor must prove all of the following facts beyond a reasonable doubt:
The defendant detained or restrained someone.
The defendant didn't have the legal right to detain or restrain the victim.
The defendant acted intentionally and deliberately.
The defendant acted:

Against the victim's will.
Against the will of the victim's custodian or legal guardian, in cases where the victim was 14 years old, 15 years old, or mentally incompetent.
Unlawful detention of a minor (a person under age 18) can be charged under Utah Code § 76-5-304(2) when a person allegedly "coerces or exerts influence over the victim with the intent to cause the victim to remain with the actor for an unreasonable period of time under the circumstances," meaning the defendant forced the victim to stay with him or her for a longer amount of time than was reasonable for the situation.  It is also an element of the charge that the defendant was at least four years older than the victim at the time of the offense.
Again, the prosecutor must prove that the defendant:
Acted intentionally.
Acted against the victim's will.
Did not have the legal right to act.
Criminal Penalties for a Class B Misdemeanor in Salt Lake County
There are two types of crimes in Utah: lesser offenses called misdemeanors, and very serious offenses called felonies.  Unlawful detention and unlawful detention of a minor are both misdemeanor offenses.
While misdemeanors are less severe than felonies, which include crimes like rape and murder, it's still very important for defendants to seek legal representation right away.  If you are convicted of a misdemeanor, you can be imprisoned and heavily fined, and will also receive a criminal record.
Misdemeanors in Utah are split into three categories: Class A misdemeanors, Class B misdemeanors, and Class C misdemeanors.  Class A misdemeanors are the most serious type of misdemeanor offense.
Unlawful detention and unlawful detention of a minor are both categorized as Class B misdemeanors.  If the defendant is convicted, he or she will face the penalties for a Class B misdemeanor in Utah, which may include the following:
A jail sentence of up to six months.
A criminal fine of up to $1,000.
Supervised probation.
Community service.
The defendant will also receive a criminal record, which can create problems with regard to jobs, occupational licenses, child custody, and other important parts of your personal and professional life.
Due to the harsh penalties a conviction can result in, it's urgent that you contact an experienced Utah unlawful detention lawyer right away.  Being represented by a knowledgeable and aggressive criminal attorney gives you a better chance of having the charges dropped, having the case dismissed, or obtaining a sentence reduction.
To set up your free legal consultation, call Salt Lake City unlawful detention attorney Darwin Overson at (801) 758-2287.  Your information will be kept confidential.