Deciding to adopt a child into your family is a life-changing occasion and a cause for celebration, but it can also be an extremely complicated legal process.  There are many strict and complex laws and regulations surrounding Utah's foreign and domestic adoption proceedings, and adoptive parents may not always be fully aware of their legal rights and obligations as the timeline unfolds.
West Valley City adoption attorney Darwin Overson can help advocate on your behalf and guide you through your rights and responsibilities so that your new family gets off to a strong legal start.  To set up a completely free and confidential case evaluation, call the offices of Overson Law, PLLC today at (801) 758-2287.
Who is Allowed to Adopt Children in West Valley City? Requirements for Adoptive Parents
Adoption is subject to various restrictions on prospective parents.  Under Utah's laws, you must be able to meet the following criteria in order to legally adopt a child:
You must be a legal adult (i.e. at least 18 years of age).
You must either be married and have consent from your spouse, or be single and not currently living with anyone else.
Your prospective adoptee must be a minimum of 10 years younger than you.
Until the recent past, same sex couples were barred from adopting by the state's former laws. However, due to recent updates to the legislature, same sex couple adoptions are now legal in accordance with the Utah Code.  Regardless of sexual orientation, you must meet the three basic requirements noted above.
Of course, these very broad and basic criteria are not the only requirements for bringing a child into your family.  Ultimately, the family court system wants to ensure that adopted children will be well cared for and will enjoy a good quality of life, which means that prospective parents are subject to additional requirements.  For example, the Utah Division of Child and Family Services strictly enforces the following criteria:
You must be able to complete a training program for adoptive parents.  This program must be specifically approved by the Division.
You must be able to pass a home inspection.  The inspection will be performed by a licensed child placement agency.
You must obtain a foster care license or equivalent permission from the Department of Human Services' Office of Licensing.
There must not be any conflict of interest involved in the adoption.
Furthermore, you personally will be subject to screenings to help protect the child's safety.  If a child is in the state's custody, the Division of Child and Family Services will:
Screen you for a criminal record, as well as any history of child abuse.
Perform a behavioral assessment, both for you and any biological children in your home.
Verify your health and financial status.
Assess your general parenting skills.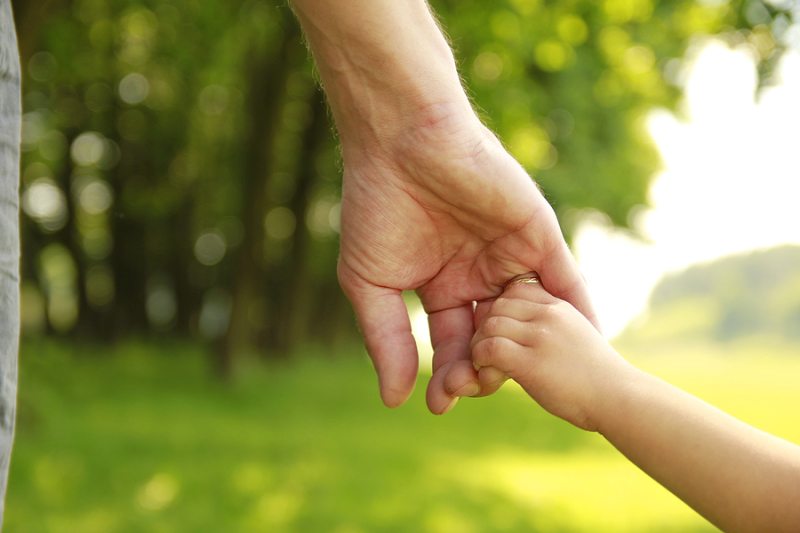 Getting Legal Consent for Adoption in West Valley City
Before you can adopt a child into your family, you will need to make sure you have full and valid legal consent from the appropriate parties.  Under Utah's laws, you may need to obtain consent from any of the following parties depending on your specific circumstances:
If the child was born outside of marriage, you need consent from the biological mother.
If the child was born or conceived within a marriage, you need consent from both of the parents.  If one parent has passed away, you still need to get consent from the surviving parent.
Where applicable, adoptive parents may also need consent from:
A biological father who was adjudicated to be the biological father before the biological mother gave consent to relinquish the child.
A biological father who formally filed a voluntary declaration of paternity before the biological mother gave consent to relinquish the child.
An unmarried biological father who formally initiates paternity proceedings, and who demonstrates a connection to the child (e.g. providing care, living with the child for at least six months of the child's first year of life).
If there are no surviving or present biological parents, you must still obtain consent from the agency or organization which cares for the child.
Conversely, there are also some situations where adoptive parents do not need to obtain consent. For example, you do not need consent if:
A biological parent's parental rights have been terminated.  Parental rights may be terminated for reasons such as abuse, violent behavior, or parental incompetence caused by illness or intellectual disability.
An unmarried biological father has not formally initiated paternity proceedings.
In some cases, you may be adopting a child from a minor parent. For example, a teenager who becomes pregnant and decided to give the baby up for adoption would be a minor parent. In these cases, the minor parent's consent to relinquish their control and custody of the baby has the same effect as if they were an adult. Also, minor parents cannot revoke that consent once they reach adulthood.
When West Valley City Parents Adopt a Child from a Foreign Country
Adopting a child from a foreign country entails even more rules and regulations from the United States and the child's home country. Not only must you comply with relevant U.S. law, but you will have to comply with the laws of the foreign country from which you are adopting. There is no guarantee that you will meet a foreign country's adoption requirements just because you meet U.S. adoption standards. For example, there are still some countries that prohibit adoption by same sex couples.
For the adoption to be valid in the United States, you must demonstrate that the child entered the country on legal terms. When you file your petition for adoption, you must include written evidence that the child was inspected and either…
Admitted to the U.S. for permanent residence,
Admitted to the U.S. temporarily in a non-immigrant category under 8 U.S.C. § 1101(a)(15), or
Paroled into the U.S. under 8 U.S.C. § 1182(d)(5).
When adopting abroad, you will be issued an adoption order from the child's home country. According to § 78B-6-142, that adoption order will be recognized by Utah courts and enforced as if it were a Utah court adoption order.
Even though the adopted child might be very young, they still have to enter the country legally for the adoption to be valid. Sometimes children are smuggled into the country and adopted on the black market. Consulting with our West Valley City adoption lawyer will help you get through this process much more quickly.
Adopting a Vulnerable Adult in West Valley City
When people consider adoption, most of the time they are adopting a child. However, it is possible to adopt an adult. Not just any adult can be adopted, however. An average, healthy adults would not be eligible for adoption because they do not need someone to care for them. Adults eligible for adoption are those who are considered vulnerable and cannot take care of themselves.
According to § 78B-6-115(1), a vulnerable adult is someone who is…
At least 65 years old, or
An adult at least 18 years of age who has a mental or physical disability or impairment that substantially hinders their daily life.
The law explains the conditions that must be met by a vulnerable adult under 65 and suffers from a mental or physical impairment. The impairment or disability must limit the adult's ability to…
Protect themselves,
Provide themselves with necessities, like food and shelter,
Obtain necessary services like healthcare,
Carry out regular activities necessary for daily life, like grocery shopping or bathing,
Manage their own resources and finances, or
Understand the consequences of staying in an abusive or neglectful situation.
People who adopt a vulnerable adult typically do not do so because they wish to be parents. They usually do so because the vulnerable adult needs caregivers. These kinds of adoptions are common where a vulnerable adult's actual parents who previously took care of them have passed away or abandoned them. In these cases, someone close to the vulnerable adult, like a sibling or family friend, can step in and take legal custody.
Utah's Mutual Consent Voluntary Adoption Registry
In Utah, the state has created a voluntary adoption registry that will provide identifying information to adult adoptees and birth parents by mutual consent. This is not something most people will deal with until their adopted child is an adult, however it may be something to consider when you are in the adoption process.
By voluntarily being placed on the registry, a birth parent or their child will provide identifying information, like their name and contact information, so that they can be reunited later. However, information will only be disclosed to the other party by mutual consent. This means not only must the birth parent request their child's identifying information, but the child must also request their birth parent's information. If one party refuses to participate, neither party has access to the information.
Additionally, if two adopted children in the same household came from the same birth parents, and one of those children is an adult, but the other is still a minor, neither child may access the registry. Only adoptees who have reached adulthood may access the registry.
This may cause trouble for families who do not wish to be found by their adopted child's biological parents. In some cases, children are adopted from abusive or neglectful homes. Adoptive parents may want to prevent abusive birth parents from re-entering their child's life later on. Our West Valley City adoption lawyer can help you understand this registry and help you avoid it if that is something you want.
When a Birth Parent Wants Visitation with the Adopted Child in West Valley City
In some cases, birth parents wish to maintain a relationship with their biological children after being adopted. These are sometimes referred to as open adoptions. Under § 78B-6-146 of the Utah Adoption Act, a postadoption contact agreement can be arranged between the biological and adoptive parents.
A postadoption contact agreement is worked out before the finalization of the adoption and details the relationship between the child, the birth parents, the adoptive parents, and any other birth relatives. These agreements usually provide expectations for visitations with birth parents.
The court must approve postadoption agreements and the court must determine that the agreement serves the child's best interests.  If the adopted child is at least 12 years old, the child must also approve the agreement. Our West Valley City adoption attorney can help you work out the terms of a postadoption agreement.
Call Our West Valley City Adoption Attorney to Discuss Your Options
The adoption process can be very long and very complex. Our West Valley City adoption attorney can guide you through the process and help you complete your family. To start discussing your options in a free and private case evaluation, contact West Valley City adoption lawyer Darwin Overson. Call Overson Law, PLLC at (801) 758-2287 today.