Was Your Family Member Arrested and Being Held at Grand County Jail in Utah?
If someone you love is being held in custody at the Grand County Jail in Utah, don't panic. It is generally possible to have a detainee released from custody by making a payment, which is called posting bail. This short and easy guide will explain how to post bail at the Grand County Jail or the courts in Grand County, the advantages and disadvantages of using a bond, and how to contact local bail bond companies.
If you have any questions about the charges against your loved one, the penalties they could be facing, the process for posting bail, or any other aspects of their case, call criminal defense lawyer Darwin Overson at (801) 758-2287 for a free and confidential legal consultation. Darwin is available around the clock, and is prepared to make emergency visits to the Grand County Jail on short notice. Darwin has over 16 years of experience representing defendants charged with a wide range of felonies and misdemeanors, including assault, drug possession, gun crimes, theft, burglary, robbery, rape, vandalism, domestic violence, and DUI.
How Do You Bail Someone Out of the Grand County Jail?
There are two ways to bail a person out of Grand County Jail, but before we explain them, there are a few basics you should know about:
You must be at least 18 years old in order to post bail. If you're under 18, talk to an adult for help.
When you go to post bail, you must bring a valid, government-issued photo ID with you. This could be a passport, a driver's license, or a state ID. Work IDs and school IDs will not be accepted.
Don't expect bail to be a quick errand you can finish on your lunch break. Depending on how busy the jail is that day, many hours might pass between the time you post bail and the time your loved one is actually set free.
With those points in mind, here's how to post bail in Grand County:
Go to the jail to post bail. Keep in mind the jail will not accept credit cards. You must bring cash. The Grand County Jail is located at the following address:

25 South 100 East
Moab, UT 84532
If you plan on using a bond, you must enter through the North Door Entrance, which is located at 100 North Street. If you have any questions about bail policies or directions, call (435) 259-8115 for assistance.
Go to the court which is hearing your loved one's case. The courts will accept bond and credit cards. If you have any questions, court phone numbers are listed below:
Seventh District Court – (435) 259-1350
Grand County Justice Court – (435) 259-1334
Should You Use a Bail Bond?
If bail is too expensive, you don't have to immediately jump to using a bond. Depending on the situation, it might be possible to have your loved one's bail amount lowered with a bail reduction hearing. Because Utah's Constitution bans "excessive bail," bail must be held to reasonable amounts, taking all factors of the situation into consideration. If you're worried that your loved one's bail amount is too high, you should contact a criminal defense attorney for help.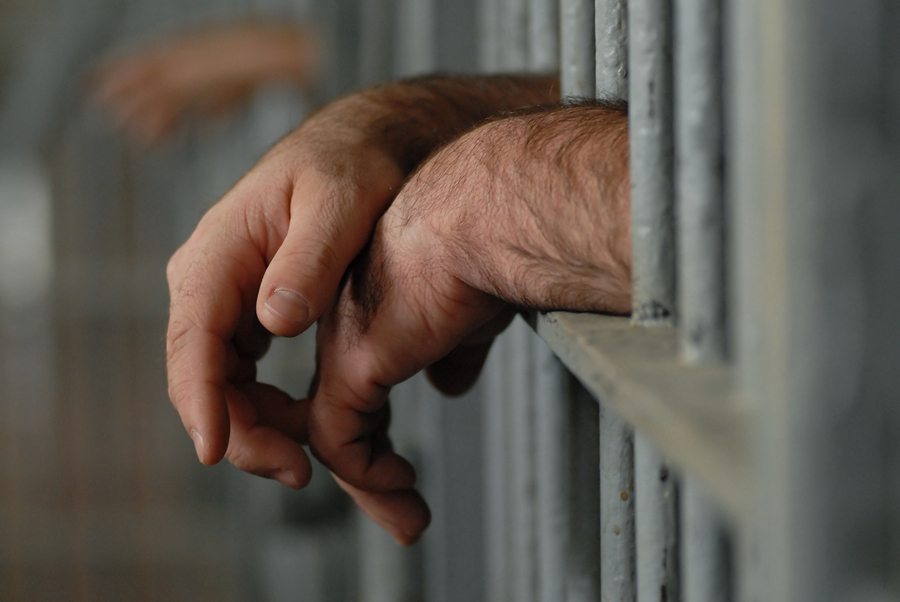 If reducing the bail amount is not a possibility, a bail bond company can be a useful alternative. By using a bail bond, which you might also hear being called a surety bond, you can get your loved one out of jail quickly and affordably. Bail bond companies only charge about 10% to 15% of the total bail amount, so if your loved one's bail has been set at $10,000, you would only need to pay $1,000 to $1,500.
However, there are also some drawbacks to using a bond. Before you sign your name on the dotted line, give some consideration to these potential disadvantages:
Depending on the bail amount, many companies will require you to put down collateral, such as real property or a vehicle.
If your loved one doesn't return for their court appearances, the bond company can sue you to recoup their financial losses. They can also send a bounty-hunter to track down and retrieve your loved one.
Even if your loved one is found not guilty, you won't get the 10% to 15% fee back. If you post bail by yourself without using a bond company, the amount will be higher, but the money will be returned to you, as long as there were no issues with bail violations or failures to appear in court.
Bonds aren't an option for each and every defendant. You may use a bond only if the bail is classified as bondable. If it is cash-only, bonds won't be an option for you. (You can find out if bail is bondable or cash-only by calling the Grand County Jail or the court hearing your loved one's case.)
Contact Bail Bond Companies in Moab, UT
Consider speaking to an attorney about your legal options before you decide to use a bail bond company. Depending on your loved one's circumstances, it may be possible to reduce their bail down to an affordable, manageable level, so that you no longer need to use a bond at all.
However, if you do decide to go the bail bond route, the phone numbers and addresses listed below can help you get started.
It's a good idea to call around to a few different businesses before you make a decision. Don't forget to ask about hours of operation when you call.
AAA Bail Bonds – (435) 259-3693
Pioneer Bail Bonds – (435) 259-1699
Rebel Bail Bonds – (435) 259-2561

731 Mulberry Lane
Moab, UT 84532
If your sibling, parent, son, daughter, spouse, girlfriend, or boyfriend is in custody at Grand County Jail, make sure they have an aggressive and experienced trial attorney on their side. To set up a free and confidential legal consultation, call criminal lawyer Darwin Overson at (801) 758-2287 today.