When someone gets arrested, friends and family members often scramble how to handle the situation. How long will they be there? Can I speak with them? Can I bail them out?  Generally, when a person is charged with a crime, he or she will be held in custody at a jail or detention center until a loved one bails them out or they appear before a judge. After learning that one of your family members has been taken into custody at the Salt Lake County Jail, your immediate thought is getting them released as soon as possible. In an effort to help make the process a little easier, our criminal defense attorneys have prepared this short, simple guide explaining what to do after a loved one is brought into custody at the Salt Lake County including:
How to bail someone out of Salt Lake County Jail
What to do if you cannot afford bail.
Contact information for local Bail Bond Companies in Salt Lake County UT.
If you have any questions at all about your loved one's charges, no matter how minor, please do not hesitate to call criminal attorney Darwin Overson at (801) 758-2287 to set up a free, completely private legal consultation. Darwin will answer all of your questions, explain your family's legal options, and help you understand your loved one's rights and responsibilities. Darwin has over 16 years of experience handling felonies and misdemeanors, including assault, DUI, drug possession, weapons crimes, sex crimes, vandalism, theft, and more.
How to Bail Someone Out of the Salt Lake County Jail
Getting a loved one out of jail can be a quick process in Salt Lake County. First, you should be aware that under Article 1, Section 8 of the Utah Constitution, all criminal offenses are eligible for bail, with the exception of aggravated murder (capital murder) in cases where significant proof against the defendant exists. This means that unless the person has been charged with aggravated murder you will likely be able to post bail for your loved one. You can bail a detainee out of the Salt Lake County Jail 24 hours a day.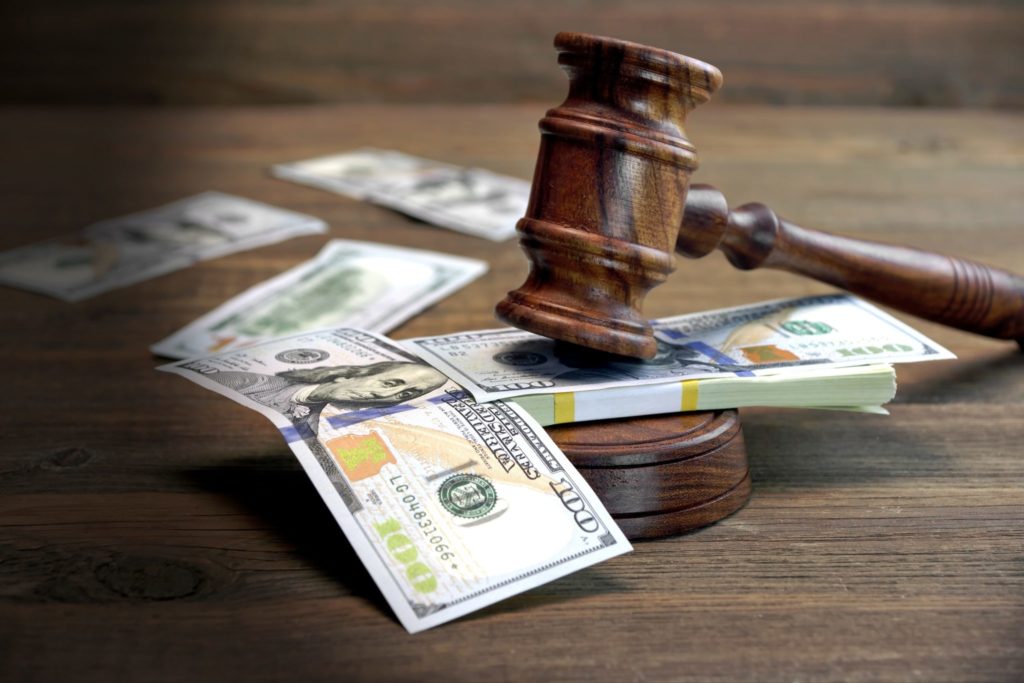 The jail is located at the following address:
Salt Lake County Jail located at:
3415 South 900 West Salt Lake City, UT 84119
The Salt Lake County Jail offers several alternatives how to pay Bail. Currently, you can pay a fine or bail in person at the jail or via Western Union.
To pay in Person you should:

Look up the prisoner's Sheriff's Office prisoner number (SO#) online or by calling 385-468-8400.
Choose your payment method and follow the instructions for that method. You may pay by any of the following:

Cash
Cashiers or Certified Check, but note that Cashiers and Certified checks must be verified during business hours 8a – 5p. and Checks should be made out to "Salt Lake County Treasurer.

Go to the Salt Lake County to make payment

To pay by Western Union (Quick Collect) you can choose any of the following methods:

In person at any Western Union Location (Quick Collect)
By Phone via Western Union (Quick Collect)
Pay Online via Western Union (Quick Collect)
What to Do if You Can't Afford Bail
Bail can be very expensive, particularly if the defendant has a record of prior offenses.  Utah has an established Uniform Bail Schedule, which sets the range of bail that can be set for a person based on the crime they are being charged for. Under Utah's Uniform Bail Schedule, the bail for a defendant who's been charged with a misdemeanor ranges anywhere from $250 to 10 times that amount, while bail for a felony ranges from $600 to $10,000. These amounts can be burdensome in these tough economic times, but there may alternatives that you and your loved one can explore. Some of the possible alternatives include:
Release on Recognizance – Release on Recognizance, or ROR, is essentially cost-free bail. The ideal ROR candidate will be able to demonstrate strong ties to the local community (e.g. employment, volunteering), and, therefore, will not be a "flight risk" (at risk of fleeing from law enforcement), and will not pose any danger to public safety.
Bail Reduction Hearing – As noted above, Utah's Constitution prohibits "excessive bail." This means that bail must be set at a reasonable level, taking into consideration pertinent facts and circumstances like the defendant's criminal history, the nature of the charges, and public safety. If bail is too high, it may be possible to reduce the cost by appearing at a bail reduction hearing, especially if the defendant can prove financial hardship.
Bail Bonds – Bail bonds have both pros and cons. On the positive side, bail bonds are a quick, easy, and affordable way to have your loved one released, generally for a fee equivalent to 10% to 15% of the bail amount. Once you pay, the bondsman will handle most of the work.  However, you may have to put up collateral like property or jewelry, and could even be sued later if your loved one fails to appear in court.  Additionally, the fee you pay is not refundable, even if the defendant makes all court appearances and is found not guilty.
How to Find a Bail Bondsman in Salt Lake County UT
Obviously, you want to get your loved one out of jail as soon as humanly possible.  However, because bail bonds carry such great financial responsibilities, it's worth speaking with a few different businesses before you make your decision.  Contact information for several bail bond businesses in Salt Lake County are listed below to help you get started. Most bail bond companies are open late or 24 hours, but it's still a good idea to call in advance to confirm the hours of operation.
380 400 S
(801) 743-6434
3415 900 W
(801) 566-1108
212 500 S
(801) 364-0572
2159 700 E #204
(801) 413-3789
If one of your loved ones is being detained at the Salt Lake County Jail while awaiting trial, it is crucial that his or her legal rights are protected by a tough and experienced Salt Lake criminal defense attorney like Darwin Overson. Without guidance from an attorney, your loved one could accidentally incriminate themselves, or fall victim to Constitutional violations.
Your family is going through a difficult time right now, but you can rely on criminal lawyer Darwin Overson to provide aggressive representation while fighting hard for a favorable resolution to your family member's case.  To set up a free, completely confidential consultation with Darwin, call our law offices at (801) 758-2287 today.