This guide explains key information about Utah's criminal sentencing guidelines, including jail and prison terms for misdemeanors and felonies, how sentencing is affected by mitigating and aggravating factors, and mandatory minimum sentencing for certain offenses.  If someone you love has been charged with a crime in Utah, they could be facing years or decades of incarceration.  It is critical that your loved one's Constitutional rights are protected by an aggressive and knowledgeable defense attorney.
Criminal lawyer Darwin Overson has more than 16 years of experience defending Utahans charged with misdemeanors and felonies, including assault, DUI, theft, burglary, robbery, sex crimes, weapons crimes, homicide, and drug crimes.  Darwin handles cases in Salt Lake County, Summit County, Davis County, Wasatch County, Tooele County, and throughout the state of Utah.
If one of your family members has been arrested in Utah, you need legal support right away.  Call Darwin at (801) 758-2287 to set up a free and completely confidential consultation.  It's never too late or too early to call our law offices, even on weekends.  There's no time to waste fighting the charges against your loved one.
What Are the Sentencing Guidelines in Utah? Who Creates Them?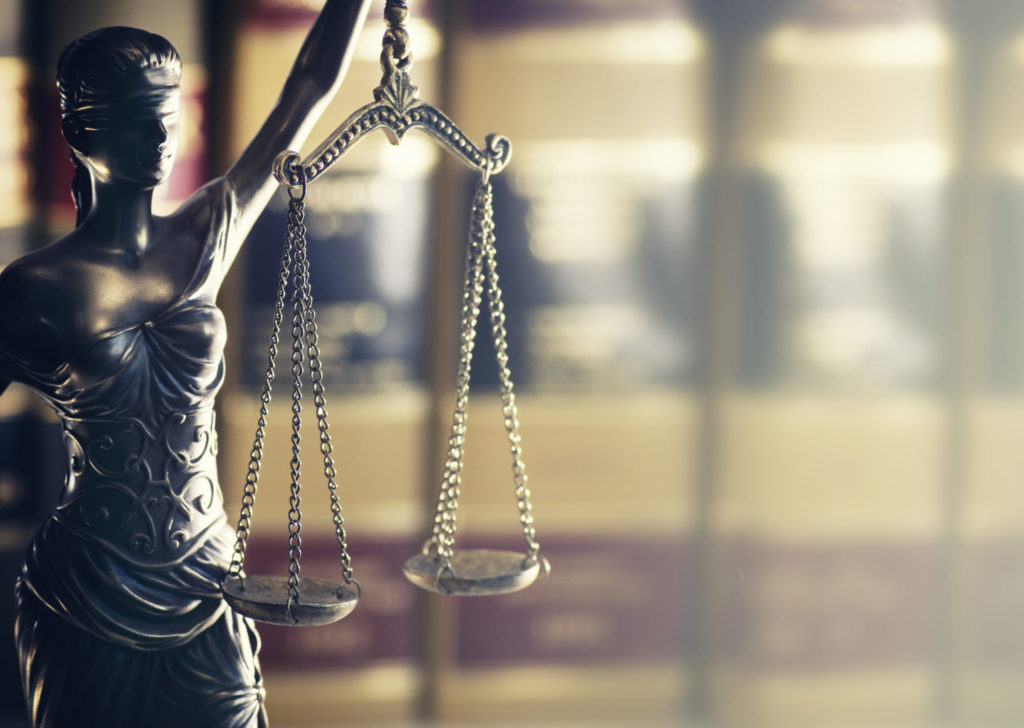 A criminal conviction can result in a jail or prison sentence.  Other than federal offenses, which are subject to federal sentencing guidelines, each state imposes different sentences for different crimes.  In Utah, criminal sentencing is handled by the Utah Sentencing Commission, whose purpose is to create uniform sentencing guidelines for use throughout the state.  The guidelines instruct judges to consider factors like:
The defendant's criminal history.
Risk factors for reoffending (which is referred to as "recidivism").
The safety of the general public.
Restitution to the victims.
The impact sentencing will have upon the offender's employment.
Whether alternative sentencing programs, such as Drug Court, are more appropriate than jail or prison given the offender's criminal history, risk of reoffending, and life circumstances.
While the guidelines establish a basic framework, judges still have some flexibility and discretion over sentencing on a case-by-case basis.  Sentencing can be impacted by aggravating factors, mitigating factors, or the nature of the offense.  For instance, people who are classified as "repeat and habitual" sex offenders are subject to enhanced penalties.
What Are Aggravating and Mitigating Factors?
Put simply, aggravating factors enhance sentencing while mitigating factors reduce sentencing.  Numerous facts, details, and scenarios can be interpreted as mitigating or aggravating factors, depending on the nature of the underlying offense.  The sentencing guidelines contain instructions to "only use aggravating circumstances if they are not [already] an element of the offense."
Some examples of mitigating factors (which can lighten sentencing) include:
Committing the crime in a way that didn't "cause or threaten serious harm."
Being a juvenile.
Having an attitude that shows you are "amenable to supervision" (i.e. you are open to complying with the terms of probation).
Having extensive and compelling ("substantial") grounds for the commission of the crime, though not to the extent that such grounds would actually be a defense against the charges.
Playing a more passive role than the other people who were involved in the crime.
Committing simple possession in Utah, which is drug possession strictly for personal use (i.e. no distribution-, trafficking-, manufacture-, or sales-related offenses).
Having "exceptionally good employment and/or family relationships," which is considered to reduce the risk of recidivism. In general, the lower the offender's chance of reoffending, the more likely he or she is to receive a lighter sentence or probation (supervision in the general community).
Examples of aggravating factors (which can enhance sentencing) include:
Creating a threat of violence, or having multiple incidents of violence.
Acting on a victim who was "particularly vulnerable."
Causing "unusually extensive" injury or property damage.
Committing an offense with "extreme cruelty or depravity."
Having multiple charges.
Having multiple victims.
Committing a hate crime (a crime motivated by race, gender, religion, ethnicity, disability, national origin, or sexual orientation – often vandalism, assault, or sexual assault).
Committing violence in the presence of a child (e.g. domestic violence assault with a child present).
Committing a financial crime ("white collar crime"), such as embezzlement, money laundering, identity theft, or fraud.
Being classified as a sex offender with a high risk of reoffending.
Having an attitude that is "not conducive to supervision in a less restrictive setting" (i.e. not showing the willingness and ability to successfully go through probation).
Does Utah Have Mandatory Minimum Sentences?
Sentences for many offenses can, under the right circumstances, be shortened or substituted with probation.  In other cases, the prosecutor may agree to charge a lesser offense which carries lighter penalties as part of a plea deal.  However, there are some offenses for which the sentence cannot be reduced, lessened, or replaced with probation under any circumstances.
This is due to Utah Code § 76-3-406, which provides that "probation shall not be granted, [a] sentence shall not be suspended, the court shall not enter a judgment for a lower category of offense, and hospitalization shall not be ordered, [if doing so] would in any way shorten the prison sentence for any person who commits a capital felony or a first degree felony involving" any of the following crimes:
Aggravated Kidnapping
Aggravated Murder
Aggravated Sexual Abuse of a Child
Aggravated Sexual Assault
Child Kidnapping
Forcible Sexual Abuse (under certain circumstances)
Forcible Sodomy (under certain circumstances)
Murder
Object Rape (under certain circumstances)
Object Rape of a Child
Rape (under certain circumstances)
Rape of a Child
Sodomy on a Child
Jail and Prison Terms for Misdemeanor and Felony Crimes
Like most states, Utah separates crimes into two categories: less serious offenses called misdemeanors, and more serious offenses called felonies.  Some offenses are always misdemeanors, some are always felonies, and some can be graded as a misdemeanor or a felony depending on the circumstances of the alleged crime, like the presence of aggravating factors.
While misdemeanors carry lighter penalties than felonies, it's important to take all criminal charges seriously.  Even a low-level misdemeanor can trigger expensive fines, lead to jail time, and result in the creation of a criminal record.  No matter how major or minor the penalties for the offense being alleged, it's always in your best interest to contact a criminal defense attorney immediately.
Misdemeanors are divided into three "classes": Class C, Class B, and Class A.  Class C misdemeanors are the least serious, while Class A misdemeanors are the most serious.  Offenses above Class A misdemeanors are felonies.
Class B and Class C misdemeanors are tried in Utah's Justice Courts, which also deal with infractions and violations of municipal ordinances. Utah has a total of 134 Justice Courts (county and municipal).
Class A misdemeanors are tried in District Courts, which are divided into eight districts with multiple counties in each.  For example, Utah's Sixth Judicial District has jurisdiction over Class A misdemeanors in Kane County, Garfield County, Wayne County, Piute County, Sevier County, and Sanpete County.
Class C Misdemeanor

Examples — Disorderly Conduct, Driving with a Suspended License
Fine — Up to $750
Jail Sentence — Up to 90 days

Class B Misdemeanor

Examples — Simple Assault, Harassment, Patronizing a Prostitute
Fine — Up to $1,000
Jail Sentence —Up to 6 months

Class A Misdemeanor

Examples — Sexual Abuse of a Minor, Criminal Mischief
Fine — Up to $2,500
Jail Sentence — Up to 1 year
Keep in mind that some misdemeanors cross multiple classes.  For example, simple assault is generally charged as a Class B misdemeanor, but can potentially be charged as a Class A misdemeanor, which is more serious, if the assault results in "substantial bodily injury" or if the attacker knew the victim was pregnant at the time of the assault.
Like misdemeanors, felonies are also divided into three groups; but instead of being called "classes," felonies are assigned "degrees": third degree, second degree, and first degree.  Third degree felonies are the least serious, while first degree felonies are the most serious.  Like Class A misdemeanors, felonies are tried in Utah's District Courts.
Third Degree Felony

Examples — Aggravated Assault, Burglary, Marijuana Possession with Intent to Distribute
Fine — Up to $5,000
Prison Sentence — 0 (probation) to 5 years
Second Degree Felony

Examples — Robbery, Kidnapping, Manslaughter
Fine — Up to $10,000
Prison Sentence — 1 to 15 years
First Degree Felony

Examples — Rape, Murder, Aggravated Sexual Assault, Aggravated Burglary
Fine — Up to $10,000
Prison Sentence — 5 years to life in prison
Just as certain misdemeanors can be charged as Class C, B, or A offenses, the same concept holds true of many felony offenses.  For example, aggravated assault is charged as a third degree felony unless the offender causes "serious bodily injury," in which case it becomes a second degree felony and carries greater penalties.
In addition to the felony classes above, Utah also has a class of felony called "capital" felonies.  There is only one felony in this category: aggravated murder, also called capital murder.  As Utah's only capital offense, aggravated murder is the only crime for which capital punishment is a sentencing possibility.  However, even in aggravated murder cases, it is rare for prosecutors to seek the death penalty.  It is more common for prosecutors to seek a life sentence for defendants who are accused of committing aggravated murder.
Put Your Trust in an Experienced Utah Criminal Defense Lawyer of Overson Law, PLLC
If you or one of your loved ones has been charged with committing a crime in Utah, there can be extremely serious consequences, but Salt Lake City criminal defense lawyer Darwin Overson is prepared to fight the charges tooth and nail.  To set up a free legal consultation with Darwin, call the law offices of Overson Law, PLLC at (801) 758-2287 right away.  Darwin is available 24 hours a day, seven days a week to defend your loved one's rights and challenge the criminal allegations against them.