Disorderly conduct is frequently charged in Salt Lake City and cities throughout Utah.  If you are convicted of disorderly conduct, you could be sentenced to jail time or probation, and receive costly criminal fines.
Don't fight the charges against you or your loved one alone.  Get help from a tough and aggressive defense attorney who has years of experience fighting disorderly conduct charges in Salt Lake County, Summit County, Wasatch County, Tooele County, Davis County, and throughout Utah.
Call Overson Law right away at (801) 758-2287 to set up a completely free legal consultation.  We will keep your information confidential.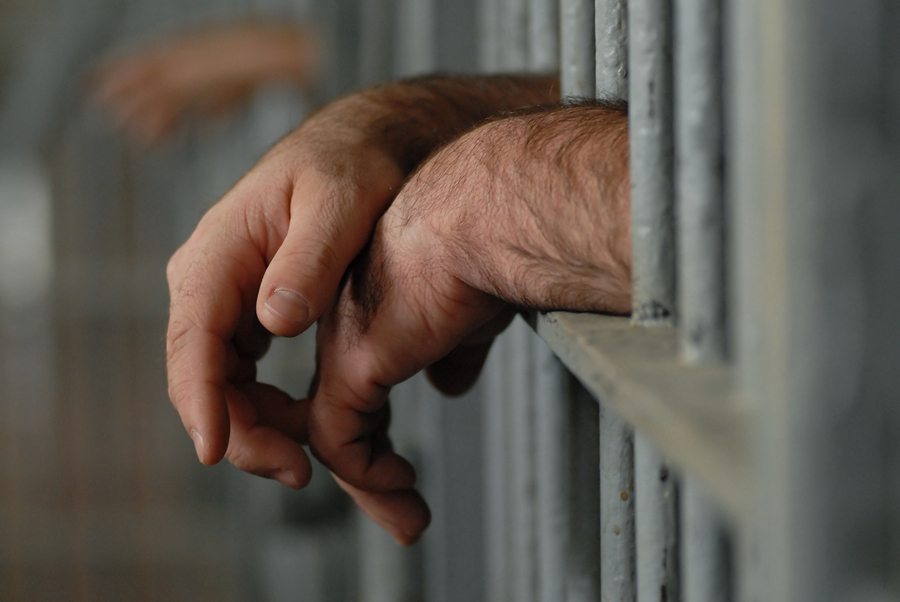 How is Disorderly Conduct Defined Under Utah Code 76-9-102?
Disorderly conduct has a broad legal definition and can be charged in a few different scenarios.  In Utah, a person can be charged with disorderly conduct under Utah Code § 76-9-102 for either of the following reasons:
Utah Code § 76-9-102(1)(a) — A person "refuses to comply with the lawful order of a law enforcement officer to move from a public place, or knowingly creates a hazardous or physically offensive condition," by engaging in an activity that has "no legitimate purpose."
Utah Code § 76-9-102(1)(b) — A person recklessly creates a risk by taking any of the following actions, or, deliberately takes any of the following actions in order to "cause public inconvenience, annoyance, or alarm":

Fighting, or otherwise taking part in "violent, tumultuous, or threatening behavior."
Making "unreasonable noise," whether in a public place, or a private place that can be overheard by the general public. This could include a loud argument in your home, if the noise causes a disturbance to the public (e.g. a public park across the street from your house).
Blocking pedestrian traffic and/or automotive traffic in a public place.
As you can see from these definitions, certain disorderly conduct charges hinge on the alleged act occurring in, or extending to, a public place.  Therefore, it's critical to understand how public places are defined under Utah Code § 76-9-102(2).  This definition includes "streets, highways… [and] the common areas of schools, hospitals, apartment houses, office buildings, public buildings… transport facilities, and shops."  More broadly, a public place can be defined as "any place to which the public or a substantial group of the public has access."
Open carry and concealed carry of weapons generally do not meet Utah's legal definition of disorderly conduct.  However, criminal charges may result if the person carrying the firearm exhibits "behavior… that would cause a reasonable person to believe the… firearm was carried or possessed with criminal intent."  This is provided by Utah Code § 76-9-102(3).
Fines and Jail: Penalties for Disorderly Conduct in Salt Lake City
Generally speaking, disorderly conduct is an infraction, a minor offense for which a person can be fined but not incarcerated.  The fine for a disorderly conduct infraction may be up to $750.
If the person continues causing a disruption after being asked to stop, the offense becomes a Class C misdemeanor.  Penalties for a Class C misdemeanor in Utah include a fine of up to $750 and up to 90 days in jail.
Depending on what sort of action or situation gives rise to the arrest, a disorderly conduct charge can be compounded by other, more serious charges — and in turn, more serious consequences for the defendant if he or she is convicted.  For example, disorderly conduct charges can arise from acts like:
Confrontations with police officers.
Disruption of memorial services.
Participation in political demonstrations or protests.
Public intoxication that causes a disturbance to others.
Depending on the situation, disorderly conduct charges may be accompanied by charges related to simple assault, criminal trespass, criminal mischief, rioting, making a false alarm, failure to disperse, or disrupting a funeral.  Several of these charges are felonies, which can result in extremely serious consequences.
Arrested for Causing a Public Disturbance? Contact an Experienced Defense Lawyer
It's important to take disorderly conduct charges seriously, and to start early on the task of building an aggressive defense strategy.  Any type of criminal record can increase the difficulty of getting a job, and create other obstacles in your life.  If you or your child was arrested for disorderly conduct in Salt Lake City or other areas of Utah, don't wait to get legal help from an experienced criminal attorney.
For over 16 years, Darwin Overson has dedicated his legal career to defending adults and minors charged with felony and misdemeanor criminal offenses in Utah.  Darwin has worked on thousands of cases, and knows how to build nuanced legal strategies designed to protect your Constitutional rights.  To set up a free legal consultation about your disorderly conduct arrest, call the law offices of Overson Law at (801) 758-2287 right away.