Manslaughter, a form of homicide, is one of the most serious crimes a defendant can stand accused of.  If convicted, you face thousands of dollars in fines and years of incarceration in prison.  You will also receive a felony record, which can interfere with your career and other important parts of your daily life.
Contact an Experienced Utah Defense Attorney for a Free Legal Consultation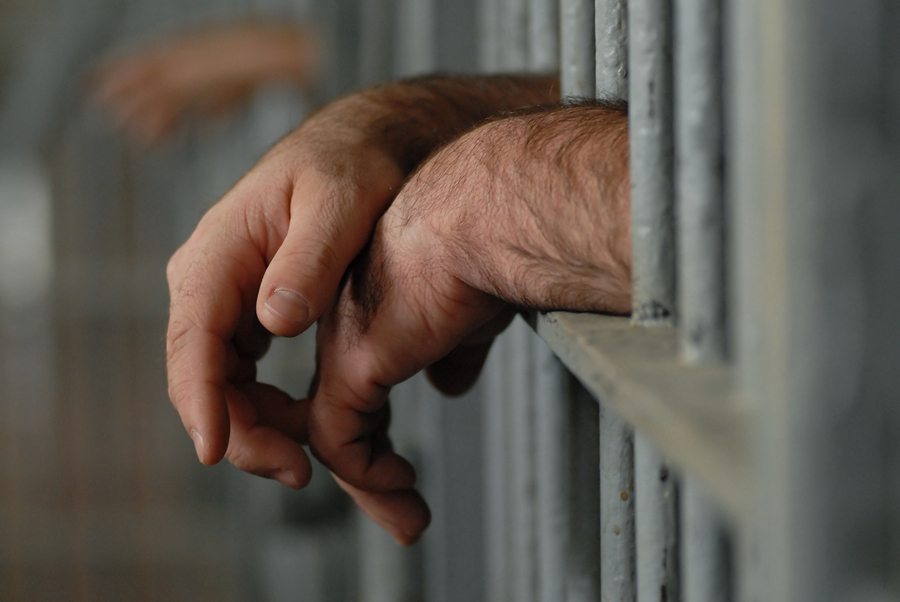 A manslaughter conviction will change your life forever.  If you or one of your loved ones has been charged with committing manslaughter in Utah, it is crucial that you take immediate action to begin preparing your defense.
Criminal defense lawyer Darwin Overson brings over 16 years of legal experience to every case he handles.  With thousands of criminal cases behind him, Darwin is passionately committed to defending the Constitutional liberties of Utahans.  You can rely on Darwin to stand firmly beside you and your loved ones while guiding you through the justice system, challenging every allegation against you, and forming innovative strategies to protect your best interests.
To set up a free legal consultation with Darwin, call the law offices of Overson Law at (801) 758-2287.  Darwin is available for consultations and attorney jail visits 24 hours a day, seven days a week.  He is here to help you and your loved ones through this difficult time.
How is Manslaughter Different From Murder Charges?
The terms murder, manslaughter, and homicide are often used interchangeably, which can create confusion for defendants and their loved ones.  While related, these terms do not share the same meaning.
Homicide is a broad term which describes causing the death of another human.  Homicide is divided into many different, specific criminal offenses, including murder and manslaughter.  The crime a defendant is charged with depends on the circumstances of the alleged homicide.  For example, murder is charged when a person is suspected of committing homicide intentionally.  Being charged with manslaughter, which is a separate offense, does not mean you are being charged with murder.
Manslaughter is defined under Utah Code § 76-5-205.  Under the statute, criminal homicide is manslaughter when the person allegedly:
Commits a homicide that would be categorized as murder, but either:

The charges are reduced.
There is special mitigation, or factors that reduce criminal liability. There are only two scenarios where special mitigation potentially exists: acting under delusions caused by mental illness, or acting "under the influence of extreme emotional distress for which thereis a reasonable explanation or excuse."  Voluntary consumption of drugs or alcohol does not create special mitigation.

Causes another person's death by acting recklessly. Recklessness, typically defined as acting with a "willful and wanton disregard" for human life, means taking an action despite knowing that it creates an unjustifiable risk of serious injury or death.  Causing death recklessly is different than causing death intentionally, where intent is the key element of murder charges.
A criminal suspect may be held in custody for up to 72 hours before the prosecutor decides whether to formally file charges.  Unfortunately, prosecutors often extend this deadline by as much as 15 days, subjecting the suspect to grueling weeks of stressful custody.  It is absolutely vital that your loved one have skilled legal representation to protect their rights during this critical time.
What Are the Criminal Penalties for a Felony in Utah?
There are two types of criminal offenses a person can be charged with in the state of Utah: lesser offenses called misdemeanors, and more serious offenses known as felonies.  Both have the potential to result in costly criminal fines and incarceration.  However, felonies carry greater consequences.  In addition to resulting in longer sentences and larger fines, felony convictions also carry a social stigma that can make it very difficult to get hired, be approved for professional licenses, and advance in your career.  Even with laws that prohibit hiring and housing discrimination, having a felony record can be a heavy burden to carry.
Utah divides felony offenses into groups by "degrees."  There are third degree felonies, second degree felonies, and first degree felonies.  First degree felonies are the most serious type of felony.
Manslaughter is always categorized as a second degree felony, as established by state law under Utah Code § 76-5-205.  Criminal penalties for a second degree felony in Utah may include a fine of up to $10,000 and a prison sentence ranging from one to 15 years.   The prison sentence can be enhanced if the court finds that there were any aggravating factors, such as committing manslaughter in the presence of a child, or as a hate crime.
If the defendant committed vehicular manslaughter, Utah Code § 76-5-205 also authorizes immediate revocation of the defendant's driver's license.  The court may also order a period of probation, which requires compliance with certain rules (e.g. abstinence from drugs and alcohol, regularly reporting to a probation officer) for a set period of time.
If one of your loved ones has been arrested for manslaughter in Utah, there's no time to waste exploring your family's legal options.  Call the law offices of Overson Law right away at (801) 758-2287 to arrange for a free legal consultation.  Darwin will keep your information confidential.