About Utah Crime Threat of Terrorism Under Code 76-5-107.3
Threats of terrorism are treated with the utmost seriousness, today more than ever before.  If one of your family members is convicted of making a terroristic threat, he or she may face many years in prison and thousands of dollars in criminal fines.
Your loved one will also receive a permanent criminal record, which can have intensely negative consequences that reach far into the future.  With a criminal history involving threats of terrorism, it can become virtually impossible to find a job, get professional licenses, take advantage of education opportunities, or even get approved for loans.  When faced with such dire consequences, it is vital that you act quickly to obtain legal help.
Schedule a Free Consultation with an Experienced Salt Lake City, Utah Criminal Defense Attorney
For more than 16 years, criminal defense lawyer Darwin Overson has dedicated his practice to the defense of adults and juveniles accused of committing misdemeanors and felonies in Utah.  With legal experience personally working on thousands of diverse cases, Darwin has accumulated the skill, knowledge, and innovative mindset it takes to confront the most challenging charges head-on.
Darwin is proud to serve counties throughout the state of Utah, including Salt Lake County, Morgan County, Weber County, Wasatch County, Davis County, Tooele County, and Summit County.  To set up a free legal consultation with Darwin, call the law offices of Overson Law at (801) 758-2287 right away.  Darwin is available to provide around-the-clock legal support, including visits to jails and holding centers.
What is a Terroristic Threat? When Can You Be Charged with this Offense?
Many people have inaccurate or incomplete ideas about the nature of terroristic threats.  Even pranks and empty statements can potentially be construed as criminal threats to commit terrorism.  Under Utah Code § 76-5-107.3, a person makes a terroristic threat when they "threaten to commit any offense involving bodily injury, death, or substantial property damage" and either:
Threaten to use a real or hoax weapon of mass destruction (WMD), meaning any weapon designed to cause death and injury on a large scale. This is a second degree felony.  Felony penalties are explained in detail below.
Act with the intent to:

Make emergency responders come to the scene or take other actions, including volunteer agencies like volunteer fire departments. This is a Class B misdemeanor.  Misdemeanor penalties are explained below with felonies.
Create a situation where people cannot enter or stay inside a building normally open to the public, including public transit. This is a third degree felony.
Intimidate civilians or make government agencies alter their actions. This is a second degree felony.
Merely threatening to commit an offense is only one element of the charge.  In order to be convicted, the jury must also find that the defendant took one of the actions, or acted with any of the intentions, listed above.  However, it is not a defense to state the defendant was unable, or didn't actually intend, to go through with the plan.
Fines and Sentencing: Penalties for a Misdemeanor or Felony in Utah
Depending on the nature of the alleged crime, a threat of terrorism can be categorized as a misdemeanor or a felony, as the previous section explains.  While misdemeanors are less serious than felonies, make no mistake: both are capable of leading to incarceration and expensive criminal fines, as well as a documented criminal history.  Regardless of whether you have been charged with a misdemeanor or a felony, it is vital to take swift action to begin formulating a strategy against the allegations.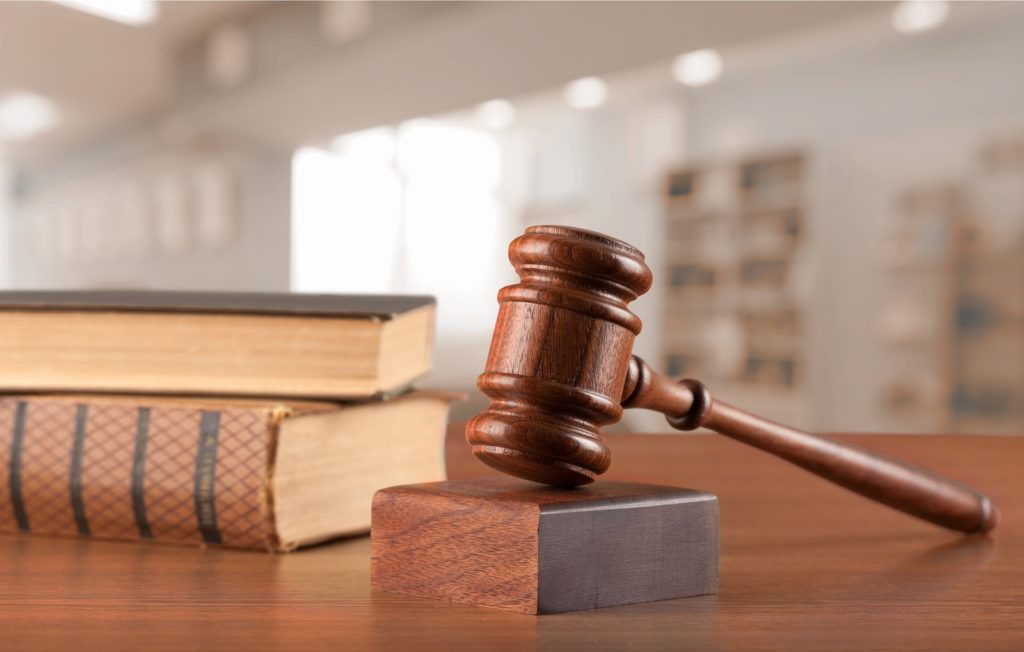 Utah divides both misdemeanors and felonies into a few different offense levels.  Misdemeanors can be categorized as Class C, Class B, or Class A misdemeanors.  Offenses more serious than Class A misdemeanors are felonies.  Felonies can be categorized as third degree, second degree, first degree, or capital felonies.  The lower the degree number, the longer the sentence and the higher the fine.
Criminal penalties for a convicted defendant may include:
Class B Misdemeanor

Sentence – Up to 6 months in jail
Fine – Up to $1,000

Third Degree Felony

Sentence – Up to 5 years in prison (60 months)
Fine – Up to $5,000

Second Degree Felony

Sentence – 1 to 15 years in prison (12 to 180 months)
Fine – Up to $10,000
In addition to paying these fines, which represent the standard maximums in Utah, defendants are also required to compensate "any federal, state, or local unit of government, or any private business, organization, individual, or entity for all expenses and losses incurred in responding to the violation," meaning the actual fine could be far higher than the maximums listed above.
A history of terrorist threats can ruin your life, depriving you of valuable job and education opportunities while saddling you with devastating criminal penalties.  You need to do everything you can to fight the charges and protect your liberties.  Call the law offices of Overson Law at (801) 758-2287 to schedule a free and confidential legal consultation.  Darwin is available 24 hours a day, seven days a week.