When a person is placed on parole, it means they will be released from prison before serving their full sentence.  In Utah, parole decisions are made by the Board of Pardons and Parole (BOPP), which you can read about in our article on how parole decisions are made in Utah.  Here, we'll be focusing on some common issues that might cause an inmate's request for parole to be denied.
Why Would the Utah Board of Pardons and Parole Deny an Inmate's Request for Release?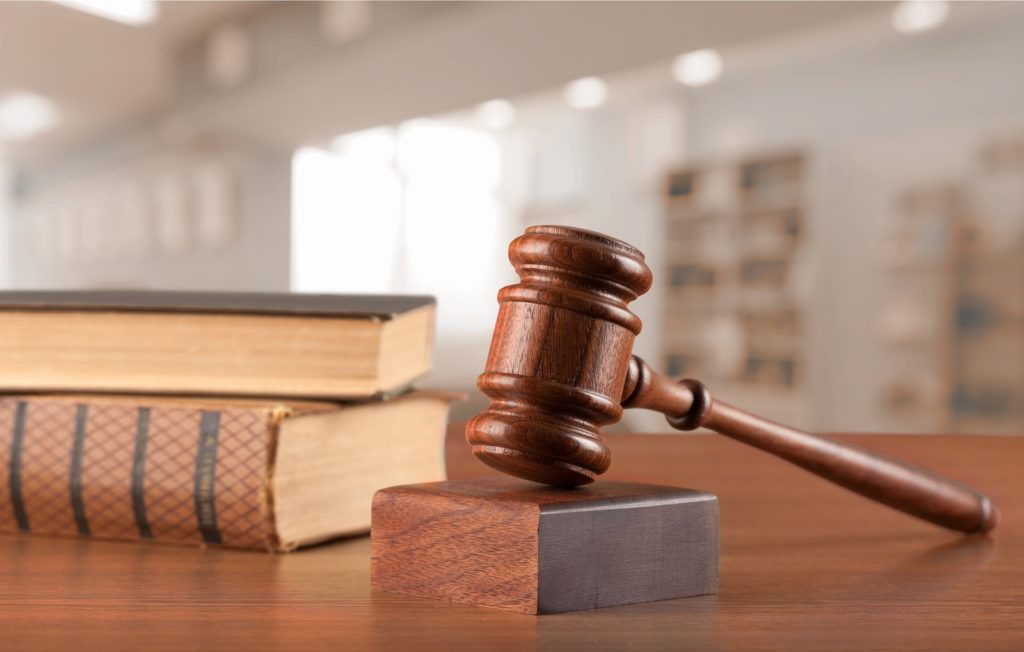 According to the National Institute of Corrections, 161 out of every 100,000 people in Utah were parolees as of 2014.  With a state population of 2.9 million, that's roughly 4,670 Utahans.
While parole is a possibility for many convicted offenders, including some who have been convicted of serious felonies, it isn't granted to everyone.  The BOPP decides to grant or deny parole on a case-by-case basis by evaluating each inmate across a list of many different standards and criteria.  Depending on how the inmate meets these criteria, his or her request for parole could be denied.  Some common reasons this can happen include:
Releasing the inmate would endanger the community. Protecting the general public is a priority for the BOPP.  If the inmate threatened a specific individual, or has a history of violent crimes, parole may be denied in the interest of public safety.
The inmate's crimes have become more serious over time. In cases where the inmate has a history of prior offenses, an escalation in the severity of the offenses is a red flag for the BOPP.
The inmate is still in the process of recovering from substance abuse. In situations involving drug or alcohol abuse, the BOPP compares the length of the addiction against the length (and success) of the recovery effort.  If the inmate is still early in recovery and likely to relapse after release, which is a risk factor for reoffending, parole is more likely to be denied.
The inmate has prior offenses. While a criminal record won't necessarily cause parole to be denied, release from incarceration is more likely to be granted if it is the person's first offense.
The inmate hasn't paid restitution as they were ordered. Restitution is repayment toward a victim to help compensate the losses resulting from a crime — for example, being ordered to compensate the financial losses of a burglary victim, or the medical costs of an assault.  The BOPP needs to see that an honest effort has been made to pay the restitution ordered.
The inmate hasn't served enough of his or her sentence. Following the Utah sentencing guidelines, the BOPP follows a complicated process to calculate the inmate's total sentence, credit for time served (CTS), and the expiration date of the sentence.
The inmate has a high risk of recidivism. Recidivism means committing multiple crimes.  Parole is more difficult to get approved for when the inmate is likely to reoffend without the aid of additional treatments or programs.
The inmate used a weapon to commit the crime. This could be any weapon — not just firearms.
The nature and seriousness of the offense. Parole is more likely to be denied when the crime involved an element of "cruelty or depravity."
The offense wasn't serious enough. Under Utah Code § 77-27-5(1)(a), he BOPP only has authority to grant parole for felonies and Class A misdemeanors.  Parole is not available for Class B misdemeanors (which have a maximum sentence of six months in jail) or Class C misdemeanors (which have a maximum sentence of three months in jail).
The sentencing court recommended against parole being granted. The BOPP looks at notes and comments from the court that originally sentenced the defendant.
The victim was an exceptionally vulnerable person. Offenses against children, seniors, and individuals with severe disabilities are less likely to qualify for parole.
The victim was seriously impacted by the crime. The BOPP is more likely to reject parole requests when the victim lives with psychological trauma or a permanent disability because of the offense. Victims are allowed to attend parole hearings, which are open to the public, and may also submit letters or formal impact statements to the Board for consideration.
Schedule a Free Consultation with a Salt Lake City Parole Violation Lawyer
If one of your loved ones is incarcerated and fighting to be released from prison, or has been accused of violating their conditions of parole, it's important to have an experienced Utah parole violation lawyer fighting on your family's side. Aggressively representing defendants and parolees in Utah for over 16 years, Salt Lake City criminal defense lawyer Darwin Overson handles misdemeanor and felony criminal charges and parole violations, including weapons crimes, sex crimes, drug offenses, and violent crimes.
If your family needs legal help with a parole issue in Utah, call the law offices of Overson Law at (801) 758-2287 right away to set up a free legal consultation.  Your information will be kept confidential.