Utah's Box Elder County Jail is a medium-security facility which houses two populations: inmates who have been convicted and are there to serve a sentence, and detainees who are being held in custody while awaiting trial. If one of your loved ones is currently awaiting trial at the Box Elder County Jail, you can have them released by posting bail. This short and simple overview will explain how to post bail at the Box Elder County Jail, the advantages and disadvantages of using a bail bond, and how to contact local bail bond companies.
If your loved one has been charged with a crime, it's important to get help from an experienced criminal defense attorney as soon as possible. In addition to fighting for reduced bail and protecting your loved one's Constitutional rights while he or she is in custody, your attorney will challenge the prosecutor's evidence, help you navigate Utah's legal system, and advocate for alternative sentencing programs where such options are available and serve the client's best legal interests.
To set up a free and private legal consultation, call our criminal lawyers at (801) 758-2287 today. We are available to make emergency visits to the Box Elder County Jail on short notice.
How to Bail a Detainee Out of the Box Elder County Jail
With exception of aggravated murder, the only crime in Utah which is subject to capital punishment, Utah's Constitution provides that all criminal offenses are eligible for bail, including serious felonies.
You can post bail at the Box Elder County Jail around the clock. In order to do so, you must:
Be at least 18 years of age.
Be able to present a valid ID issued by the government, such as a passport.
As you can imagine, correctional facilities are extremely strict when it comes to visitor procedures, so it's a good idea to quickly brush up on the jail's policies before you arrive. Taking a few minutes to read the jail's rules and regulations will help keep the bail process smooth for everyone involved. The jail can get extremely busy, so be prepared for the possibility that you might have to spend several hours waiting at the facility.
The Box Elder County Jail is located at the following address:
50 South 1000 West
Brigham City, UT 84302
If you need directions, want to confirm a visit, or have any other questions, there are two ways to contact Jail Commander Sandy Huthman:
Call (435) 734-3827
Email slhuthman (at) boxeldercounty (dot) org
Before you arrive, you should determine whether your loved one's bail is bondable or cash-only. If it is bondable, you have the option to use a bail bond, which is discussed in the next section. If it is cash-only, you must pay the full bail amount up front and cannot use a bond to have your loved one released.
Some additional phone numbers of interest are listed below:
Booking – (435) 734-3889
Justice Court – (435) 734-3390
First District Court – (435) 734-4600
Should You Use a Bondsman to Have Your Loved One Released from Custody?
In short, there is no right or wrong answer to this question. There are pros and cons to using a bail bondsman, and ultimately, it is a decision only you can make for yourself. In order to make an informed decision, there are some key points you should be aware of.
To explain the process in simple terms, the bondsman will bail your loved one out of jail after you pay the bondsman a non-refundable fee. This fee is often 10% of the total bail amount (e.g. $500 for $5,000 bail), but is sometimes as high as 15%. Bail bond companies will generally accept various assets, personal property, and real property as collateral, such as a car, fine jewelry, or a mortgage.
When you co-sign a bail bond agreement, you become personally liable for the bail amount. If the defendant does not show up in court, not only can the bondsman send a bounty hunter after them – it can also sue you and come after your assets to satisfy the bond.
Another drawback is that the 10% to 15% will never be returned to you, as it would had you posted the full bail amount on your own. This is the bondsman's fee for providing the service.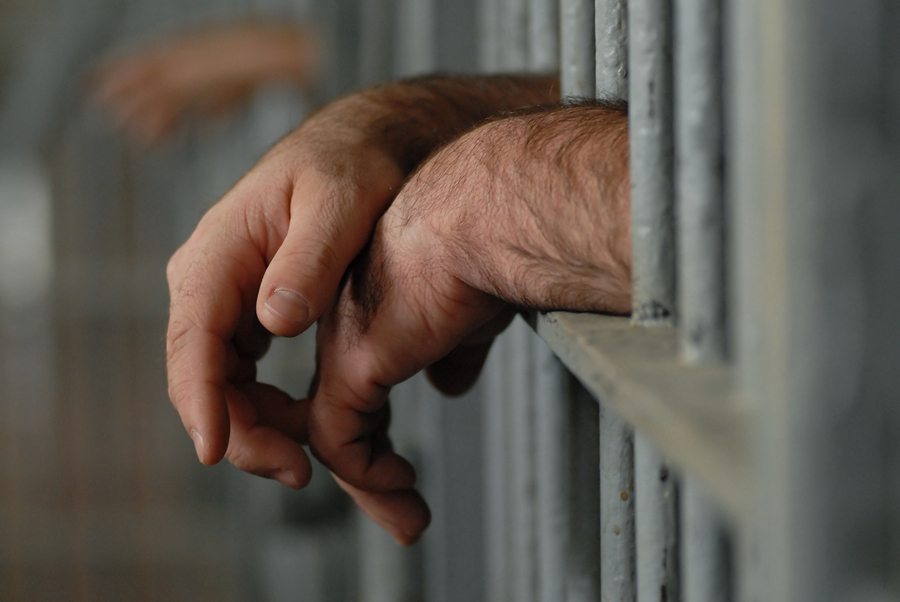 Contact Information for Bail Bond Companies in Box Elder County, UT
You have nearly countless options when it comes to choosing a bail bond company. The short list sampled below is by no means exhaustive, but will help you start the process of finding a bondsman you are comfortable with.
Generally speaking, bail bond companies stay open 24 hours a day. However, there are always a few exceptions to this rule, so it's a good idea to call the company ahead of time to confirm they will be open when you intend to arrive.
AAA Bail Bonds – (435) 723-1122
Brigham City, UT 84302
Acme Bail Bonds – (435) 723-8869
Brigham City, UT 84302
Breaking Bad Bail Bonds – (801) 447-5010
18 East Park Drive
Kaysville, UT 84037
Forest Street Bail Bonds – (435) 723-7206
21 West Forest Street
Brigham City, UT 84302
Payless Bail Bonds – (801) 394-0177
P.O. Box 893
Clearfield, UT 84089
Utah Bail Bonds – (435) 723-0330
45 East 200 South
Brigham City, UT 84302
If one of your family members is in custody at the Box Elder County Jail, don't wait to get trusted legal help. Call our law offices right away at (801) 758-2287 to set up a free and private case evaluation.