If your loved one is in custody at the Daggett County Jail in Manila, there's no time to waste for getting them legal help.  Your loved one is likely feeling lost, overwhelmed, and alone, making them vulnerable to questioning by criminal investigators.  It's extremely important that your loved one is represented by an experienced criminal defense lawyer during this critical time.
Attorney Darwin Overson has more than 16 years of experience representing Utahans charged with felonies and misdemeanors, including assault, theft, drug crimes, weapons crimes, sex crimes, robbery, vandalism, and homicide.  Over his many years practicing criminal law in Utah, Darwin has earned a reputation for aggressive, innovative defense strategies, a combination that has helped him resolve countless cases favorably.  Even when the circumstances are challenging, Darwin is prepared to fight tirelessly in your loved one's defense.
To schedule an attorney jail visit with Darwin, or to set up a free legal consultation, call the law offices of Overson Law, PLLC at (801) 758-2287.  Darwin is available around the clock to help your family, including weekends.
Mailing Address, Phone Number, and Rules for Correspondence
Inmates at the Daggett County Jail can make, but not receive, phone calls.  Since phone calls cost a fee, and inmates are not allowed to have cash in their possession while in custody, the inmate will need to have money added to his or her account.
To add money to your loved one's account, simply mail a money order or cashier's check to the facility, made out to Daggett County Jail.  Letters and deposits should be mailed to the following address:
P.O. Box 579
Manila, UT 84046
Be sure to clearly print the inmate's name on the check.  This will help to speed up processing.  Mail should not contain or depict pornography, obscenity, criminal activity, or gang signs.  All mail will be screened.  Most non-letter items are prohibited as contraband, and, needless to say, illegal items like drugs or guns can lead to prosecution.
Once your loved one has funds in his or her account, he or she can start calling you, provided the facility isn't on lockdown and there aren't any disciplinary issues.  But first, there's one more step: you'll also need to set up a phone account.  To create a phone account for the Daggett County Jail, or if you have any questions or complaints, call the jail's phone service company, Securus, at (800) 844-6591.  Prompts will guide you through the process.
Please keep in mind that the jail will not forward any messages to inmates.  If there is ever an emergency situation, call the jail at (435) 784-3518.  Jail hours are 8:00 A.M. to 4:00 P.M., Monday through Friday.  As of early 2016, points of contact are Lt. Ben Lail and Sgt. Richard Cook.
Visiting an Inmate at the Daggett County Jail: Hours and Policies
You can contact an inmate in person by visiting during visiting hours.  Visiting hours for the Daggett County Jail are:
Monday — Saturday

8:00 A.M. – 12:00 P.M.
1:00 P.M. – 5:00 P.M.
6:00 P.M. – 8:00 P.M.

Sunday
You cannot drop by for a visit spontaneously.  You'll need to schedule your visit at least two weeks in advance by completing the Visitor Request Form available on the jail's website.  The link will open a PDF titled "Daggett County Jail Visitor Application" which you can print and mail to the P.O. box address at the top of the form.  The form will ask you to supply some basic information about yourself, such as your social security number, your relationship to the inmate, and your criminal record.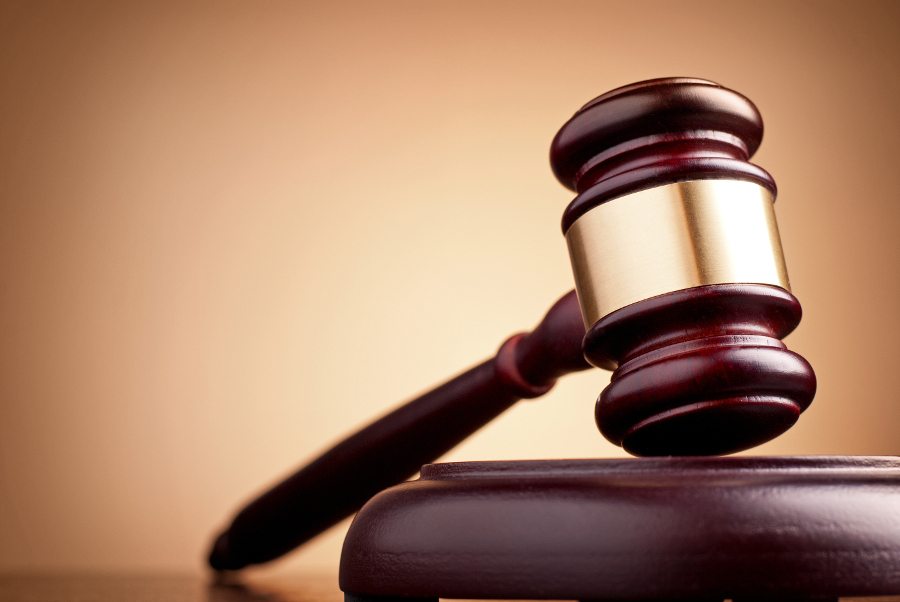 No visits are allowed during Thanksgiving or Christmas.  However, visits are open during other holidays, including Easter, Halloween, and Valentine's Day.
Unlike formal visits, barrier visits do not need to be scheduled in advance.  You can make a barrier visit during the following hours:
Monday – Saturday

8:00 A.M. – 11:30 A.M.
1:00 P.M – 5:00 P.M.
7:00 P.M. – 8:00 P.M.

Sunday
While no appointment is necessary for a barrier visit, you must wear appropriate attire.  Dress conservatively, as though you were headed to a job interview.  The jail takes its visitor attire policies seriously, and you could be turned away if your outfit is deemed inappropriate.  Absolutely no skirts or dresses are allowed.
Children are allowed at barrier visits, but must be accompanied by an adult.
The Daggett County Jail is located at the following address:
Daggett County Jail
585 Sheriff's Way
Manila, UT 84046
If your spouse, boyfriend, girlfriend, or family member was arrested in Daggett County, they need a tough, knowledgeable defense attorney on their side.  Call Utah criminal lawyer Darwin Overson right away at (801) 758-2287 to schedule a jail visit or free consultation today.