How to Contact an Inmate at Grand County Jail
When someone you love is being held in custody as a criminal suspect, the top priority is securing their freedom as soon as possible.  In the meantime, however, you will probably want to contact your loved one.  This article covers important information about contacting inmates and pretrial detainees at the Grand County Jail in Moab, UT, including the jail's mailing address, rules for sending packages, and how to contact jail personnel.
Don't wait to get legal help for your loved one.  To set up a completely free legal consultation or schedule an attorney jail visit, call Moab criminal defense lawyer Darwin Overson at (801) 758-2287.  Darwin is available around the clock, and will always keep your information absolutely confidential.
What Items Are Family Members Allowed to Send Inmates in the Mail?
Inmates at the Grand County Jail are allowed to receive mail.  However, the jail is very strict about what mail can contain and how it can be formatted.  If the mail you send violates the jail's policies in any way, your mail can be refused and returned to sender.  To save yourself and your loved one the hassle of rejected mail, it's important to make sure you follow the facility's rules.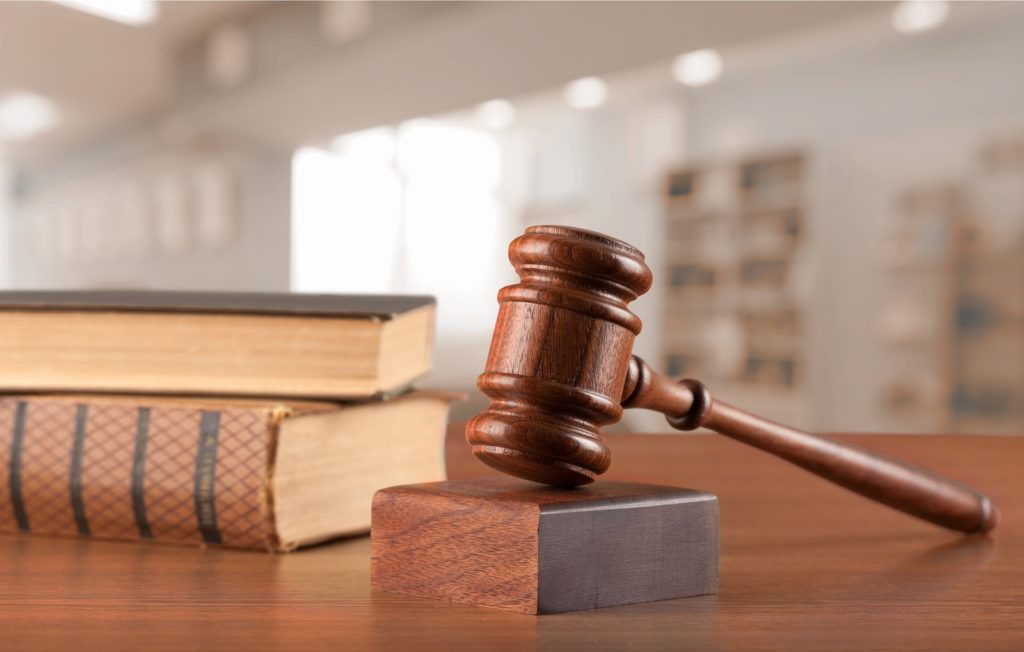 The Grand County Jail mailing address is:
(Insert Inmate's Name Here)
C/O Grand County Jail
125 East Center Street
Moab, UT 84532
Some detention centers and correctional facilities require that messages are written on postcards.  Others specify using blank white paper or lined notebook paper.  Most ban the use of decorative materials like glitter, metallic ink, stickers, or lipstick.  Some even prohibit simple items like tape and staples.  You should call the Grand County Sheriff's Office at (435) 259-8115 in advance to confirm preferred writing materials, or your mail could be refused.
You may send a package to the Grand County Jail, but only on two conditions:
The intended recipient fills out a request form.
The contents of the package are pre-approved by jail personnel.

Unfortunately, jails typically ban a long list of objects as prohibited contraband. However, even if you can't send the item, your loved one may be able to buy something similar through the Grand County Jail commissary.  Commissaries usually sell items like snacks, toiletries, clothing, and writing supplies.
The following items may be dropped off at the jail in person:
Cash
Cashier's checks
Legal documents
Money orders
Still in their original packaging, up to three of each:

Pairs of white socks
Pairs of white underwear
White t-shirts
White thermals
If you don't see an item on the list above, the item must either be sent through the mail or will not be accepted at all, depending on what the item is.
Grand County Jail and Sheriff's Department Contact Information
The Grand County Jail and Sheriff's Department is located at:
25 South 100 East
Moab, UT 84532
The facility is open to the public from the hours of 8:00 A.M. to 5:00 P.M., Monday through Friday.  The facility is not open to the public on weekends, except for pre-scheduled visitation sessions.
If you have any questions or need directions, you can contact the Grand County Sheriff's Department by:
Phone — Call (435) 259-8115
Fax — Fax (435) 259-8651
Email — Email Sheriff Steven White at swhite (at) grandcountysheriff (dot) org
Web Form — Navigate to grandcountyutah (dot) net (slash) 255 (slash) Jail and click the "Contact Form" link on the right side of the screen
If you need to contact the court, use the phone numbers below:
Grand County District Court — Felonies and Class A misdemeanors

Deputy Clerk of Court — (435) 259-1351
Clerk of Court — (435) 259-1355

Grand County Justice Court — Class C and Class B misdemeanors

Deputy Court Clerk — (435) 259-1334
Schedule a Free Legal Consultation with an Experienced Utah Defense Attorney
If your friend or family member is in custody at Grand County Jail, it's critical to move swiftly, before your loved one makes any incriminating statements.  He or she needs a tough and knowledgeable criminal attorney to fight the charges and defend their legal rights.
Attorney Darwin Overson has more than 16 years of experience representing the men and women of Grand County.  Through his combination of skill, perseverance, and dedication to his clients, Darwin has repeatedly obtained favorable outcomes in challenging cases.  Darwin handles misdemeanor and felony charges, including:
Simple Assault and Aggravated Assault
Simple Possession (Drug Possession)
Possession with Intent to Distribute (Drug Sales)
DUI (Driving Under the Influence) with Drugs and/or Alcohol
Theft, Burglary, and Robbery
Rape and Sexual Assault
Domestic Violence and Violent Crimes
Murder and Manslaughter
Gun Possession and Weapons Crimes
Vandalism and Property Crimes
White Collar Crimes (Financial Crimes)
To set up a free legal consultation or an attorney jail visit with Darwin, call the law offices of Overson Law, PLLC at (801) 758-2287.  Darwin is available 24 hours a day, seven days a week to defend your family.