Anyone who is arrested in Summit County will be processed at Utah's Summit County Jail, which is located in Park City and houses approximately 100 inmates. The facility contains two populations: inmates who have already been convicted, and detainees who are awaiting trial but have not been found guilty of any crimes.
If one of your family members is incarcerated or is being detained at the Summit County Jail, this guide will provide you with all the information you need to contact your loved one. It covers the jail's policies for sending inmates mail, explains how to set up a prepaid account for phone calls, and includes phone numbers for contacting jail personnel.
If you have any questions about the charges against your loved one, how to post bail, or any other aspects of Utah's criminal justice system, please don't hesitate to call criminal lawyer Darwin Overson at (801) 758-2287 for a free and confidential legal consultation. Darwin has more than 16 years of experience representing defendants charged with felonies and misdemeanors throughout Summit County, including Coalville, Oakley, Kamas, Francis, Silver Summit, Snyderville, and Summit Park.
Sending Letters to a Summit County Jail Inmate: Policies and Mailing Address
The Summit County Jail's mailing address is:
Summit County Jail
(Inmate Name and Name Number)
6300 Justice Center Road
Park City, UT, 84098
The jail prohibits numerous items from being sent to inmates. All of the following are considered contraband, and may not be mailed to the facility:
Bulk Mail
Business Mail
Magazines
Metal Items
Musical Cards
Newspapers
Perfume
Postage Stamps
Sexual/Erotic/Explicit Materials
You are also not allowed to use glitter, stickers, or confetti to decorate your mail.
You are allowed to send:
A package, provided it has been pre-approved by jail personnel.
A paperback book, provided it is mailed directly to the jail from the supplier. (For instance, you could order a book on Amazon and have it addressed to the facility.) Once it arrives, the book will be screened by the jail librarian. The inmate will receive the book once it has been confirmed that there are no safety issues or rule violations.
If you have any questions about whether an item is allowed, you should call the jail in advance by dialing (435) 615-3600. The jail is open from 8:00 A.M. to 5:00 P.M. Monday through Friday. The jail is not open for phone calls on weekends.
Jail policy requires all mail to be labeled with a return address.
If you are a former inmate, you must wait at least 90 days after being released until you may send any mail to current inmates.
Finally, before you put your letter in the mail, be forewarned that any materials you send will be opened and inspected by jail personnel before it reaches your loved one. For that reason, you should omit any language or information you would be uncomfortable with a stranger reading. If you attempt to send any illegal objects, such as weapons or narcotics, weapons charges or drug charges can be filed against you. Disciplinary actions can also be taken against your loved one, which can result in him or her losing certain privileges.
How to Add Funds to a Prisoner's Account for Phone Calls
While you are not allowed to place calls to inmates, inmates are allowed to place calls to their loved ones (provided their telephone privileges have not been suspended due to disciplinary issues). However, in order for an inmate to call you, he or she will need to have sufficient funds in his or her account.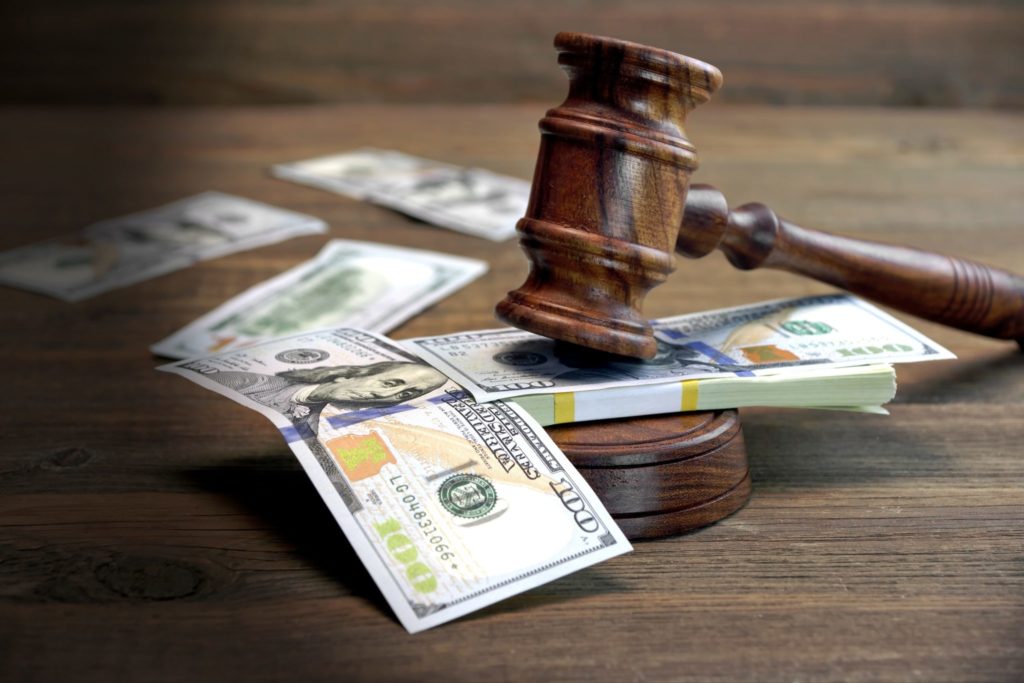 While inmates are not allowed to possess cash, friends and family members may deposit funds into an inmate's account to cover the costs of phone calls. To add money to your loved one's account – which, by the way, can also be used to purchase goods from the jail commissary – simply use one of these three methods:
Visit the jail in person during its normal business hours to make a cash deposit. The address is the same is the mailing address provided above.
Mail a cashier's check or money order to the jail, using the mailing address supplied above.
Use a credit card to add funds online. There are two ways to do this:

Navigate to courtmoney (dot) com and follow the prompts.
Navigate to govpaynow (dot) com and follow the prompts.
Inmates can access their financial accounts from 6:00 A.M. to 10:30 P.M., via the kiosk located in the housing unit.
Finally, if you need to get in touch with the jail itself (rather than a specific inmate), please refer to the contact information below:
Administration/Jail Commander – (435) 615- 3701
Main Number – (435) 615-3723
Nurse/Medical – (435) 615-3741
Sheriff's Office – (435) 615-3500
If one of your loved ones is incarcerated at the Summit County Jail in Utah, you need to make sure that their Constitutional rights are not being abused. Call defense attorney Darwin Overson at (801) 758-2287 to set up a free, completely confidential legal consultation. Darwin is prepared to make 24/7 jail visits on short notice.