Utah imposes some of the nation's harshest penalties for murder, manslaughter, and homicide convictions, including the use of the death penalty.  Even in cases where capital punishment is not a possibility, convicted defendants face thousands of dollars in fines and decades or even a life sentence in prison.  When the stakes are this high, you simply can't afford to fight the prosecution alone.
At Overson Law, LLC our knowledgeable team of criminal defense attorneys is dedicated to aggressive legal representation.  Attorney Darwin Overson has more than 15 years of experience handling thousands of cases on behalf of Park City residents and the people of Utah.  We give free legal consultations to new clients, and will always keep your information private.
To start discussing your situation in a free, completely confidential case evaluation, call our law offices right away at (801) 758-2287.
Homicide Charges Our Defense Attorneys Handle
While all homicide charges are extremely serious matters, there is a wide range of possible penalties and criminal categories based on the specific offense.  Most charges are categorized as felonies, though some are categorized as misdemeanors.
Our murder defense lawyers handle all of the following matters:
Aggravated Murder
Child Abuse Homicide
Homicide by Assault
Manslaughter
Murder
Negligent Homicide
Vehicular Homicide
For some of these charges, there is only one criminal classification.  Negligent homicide is always a Class A Misdemeanor, while homicide by assault is always a third degree felony, manslaughter is always a second degree felony, and murder is always a second degree felony.
Other offenses range in severity depending on the details of what allegedly happened. Aggravated murder may be a first degree or capital felony.  Vehicular homicide ranges from third to second degree felony, depending on factors like DUI (Driving Under the Influence) and BAC (Blood Alcohol Content).  Child abuse homicide is second or first degree felony.
Utah Criminal Penalties: Capital Punishment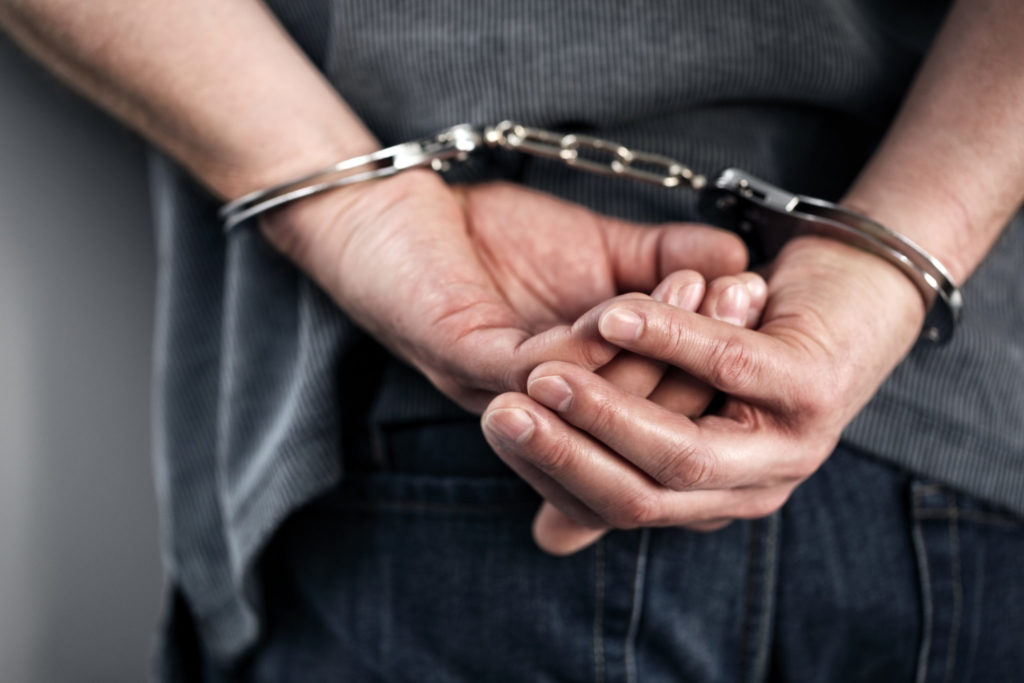 The only capital crime under Utah law is aggravated murder.  However, many aggravated murder cases are not considered capital, meaning the prosecutor is not seeking the death penalty.  In fact, it has become increasingly uncommon for Utah prosecutors to seek the use of capital punishment against the defendant.  Seven executions have occurred since 1977, with the most recent taking place five years ago in 2010.
While the death penalty is extremely rare, defendants still face a devastating set of fines and prison sentences, including life sentences without the possibility of parole.  Utah's criminal courts may impose the following maximum penalties for homicide convictions by class (misdemeanor) or degree (felony):
Class A Misdemeanor

Fine – 1 year, jail
Sentence – $2,500

Third Degree Felony

Fine – 5 years, prison
Sentence – $5,000

Second Degree Felony

Fine – 15 years, prison
Sentence – $10,000

First Degree Felony

Fine – Life in prison
Sentence – $10,000
There are also negative consequences to having a criminal record.  Convicted felons are prohibited from voting and gun ownership, while even a misdemeanor on your record can prevent you from getting professional and occupational licenses, or result in the temporary loss of your driver's license.  People with criminal records often struggle with housing and employment discrimination, even many years after finishing their sentences.
Mitigating Factors and Possible Defenses
Depending on the circumstances under which the alleged crime took place, it may be possible to reduce the charges — and in turn, the potential penalties — by proving that there were mitigating factors.  In contrast to aggravating factors, which make charges worse, mitigating factors work in the defendant's favor.  State law recognizes a few possible mitigating defenses which can lighten homicide charges under Utah Code §76-5-205.5:
Involuntary and unknowing ingestion of drugs or alcohol.  Voluntary use of drugs or alcohol will not be considered as a mitigating factor.
Acting under a delusional state caused by severe mental illness.  In this scenario, the court decides whether or not your alleged actions were "reasonable" based on the nature of the delusion(s).
Acting under "extreme emotional duress."  Like actions taken while in a delusional state, actions taken while under emotional duress must be deemed "reasonable" by the court.  In cases where this defense is raised, the term "crime of passion" is sometimes used.
By raising these defenses, it may be possible to reduce murder charges to manslaughter.
If you or someone you love is facing homicide charges in the Park City area, don't go it alone: get trusted and respected legal representation from a well-established law firm with more than a decade of experience handling these types of cases.
To start exploring your legal options in a free and private case evaluation, call Park City criminal defense lawyer Darwin Overson at (801) 758-2287 today.