Utah Police Investigate Deadly Shootings in Midvale and Salt Lake City, 1 Victim Killed
Utah police are investigating the motives behind a deadly shooting that erupted Monday night in Midvale, Salt Lake County, leaving one victim dead.  Investigators have classified the killing as a homicide, but are still piecing together details to shed more light on the crime.  A second investigation is underway into a Salt Lake City shooting that left one man injured during a Pioneer Day fireworks display in Liberty Park.  Both shootings occurred on the same night, separated by only an hour.
Shooter in Midvale, Utah Homicide May Have Acted in Self-Defense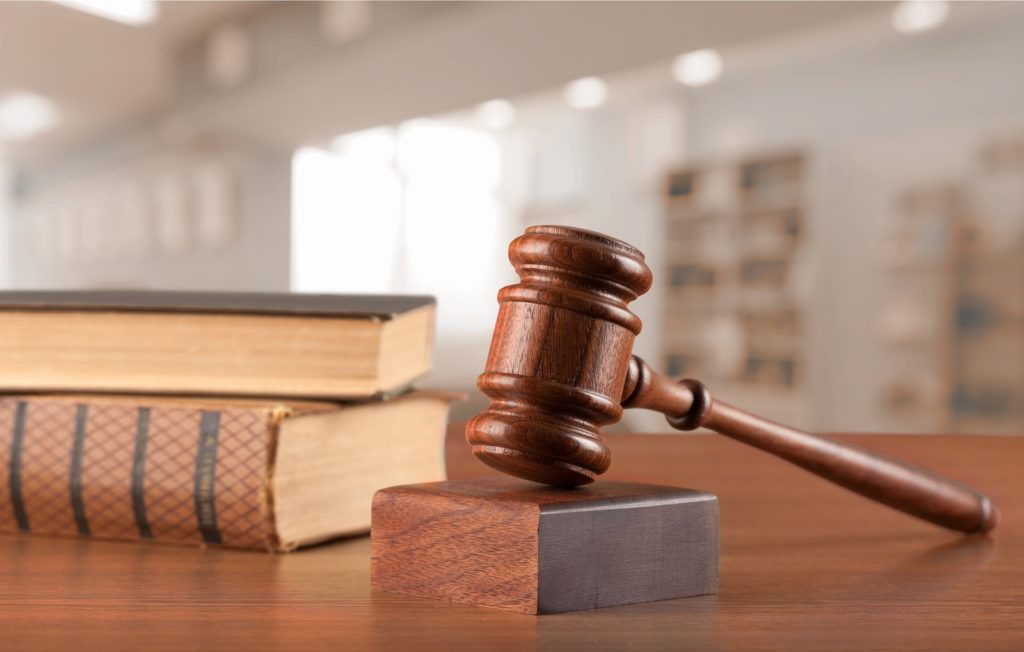 Shots rang out at 7940 South State Street in Midvale, near Bumblebee's BBQ & Grill, on the night of Monday, July 25 just before 9:00 P.M.  The shooting killed one man, later identified by police as 52-year-old Michael Anderson.
"Unified Police received a call of shots fired," said Salt Lake County Sheriff Jim Winder, "and upon arrival, we discovered a male, deceased."
According to Unified Police Det. Ken Hansen, Anderson was arguing with another man, who has not been publicly identified but is currently in police custody, just before the shooting occurred.  Police are still in the process of identifying the shooter's motive, and are investigating the possibility that he acted in self-defense.
As of Tuesday, July 26, it is uncertain whether the man, who was reported to be cooperative with police, will be jailed.  However, Sheriff Winder told Gephardt Daily on Tuesday that he believed arrest to be "imminent."  The direction of the case should be determined in the days to come, as state law prohibits police from holding suspects in custody for longer than 72 hours unless charges are filed, though violations do occur.
According to Winder, the men knew each other prior to the incident, and the shooter arrived at the location for the purpose of contacting Anderson.  It's uncertain whether the man had intent to shoot Anderson prior to the event, or if, as police are investigating, it was an unplanned act of self-defense.
"There's a lot of issues that could happen here," said Hansen.
"We are investigating the circumstances that led him here tonight," said Winder, though details remain sparse.  A firearm recovered from the crime scene may give investigators some clues about the sequence of events leading up to the confrontation.  The shooting temporarily shut down a local traffic lane, but the area was reopened a few hours later.
Suspects Flee into Bird Sanctuary After Liberty Park Fireworks Shooting Injures 1 in Salt Lake City
Just an hour after the Midvale shooting occurred, a second shooting broke out at Liberty Park in Salt Lake City, near 600 East and 1300 South, where a crowd was assembled to watch fireworks being lit in celebration of Pioneer Day.
No one was killed in the Liberty Park shooting, which occurred around 10:00 P.M., though one 26-year-old male sustained injuries when he was shot in the leg.  Fortunately, the injury victim was able to drive himself to the hospital, and is expected to make a full recovery.
Unlike the incident in Midvale, police suspect that gang activity may have played a role in the Salt Lake City shooting, though the investigation is still ongoing.
"We have some people who we're talking to," said Lt. Dave Cracroft of the Salt Lake City Police Department, "but I don't know what we're getting from them and if they're even connected yet."
Slowing the investigation is the fact that the Salt Lake City shooter is not currently in police custody, nor has any weapon been found.
"Our suspects ended up running and hopping the fence into Tracy Aviary," said Lt. Cracroft.  "Officers searched and found several people in there but the shooter was not there."
Several users on the Salt Lake City Reddit board, an online forum for visitors and residents to discuss local news and events, commented about the incident.
"I heard loud bangs," said one, "but I assumed they were just people lighting off fireworks.  Scary."
Another said, "I was actually listening to a police scanner app when it happened.  I remember they were looking for a guy in a tank top but never heard if they found him."
A third described a chaotic scene: "I was next to the [aviary] when it happened and the first indication I had that something was wrong was I just saw about 20 cops on foot jogging to the south end of the park.
After that," the commenter continued, "we saw more cops on bikes hauling it to the same place.  As we were leaving we saw tons of people running from the south side of the par[k] to the southwest corner."
Police are currently interviewing witnesses in hopes of identifying and locating the shooter.  Anyone with information about the incident is urged to call the SLCPD at (801) 799-4600.
Contact Our Criminal Lawyers in Utah for Help with Your Case
If you or one of your family members has been charged with gun possession or other weapons crimes in Utah, call the law offices of Overson Law at (801) 758-2287 to set up a free legal consultation.