If a person gets arrested in Daggett County, he or she will be booked and detained at the Daggett County Jail while the prosecutor determines whether charges should be filed.  If your loved one is in custody at the Daggett County Jail, there's not a moment to lose preparing for the legal challenges ahead.
Call Utah criminal defense lawyer Darwin Overson at (801) 758-2287 right away to set up a free legal consultation or schedule an attorney jail visit.  Darwin has more than 16 years of experience working on thousands of criminal cases, including assault, drug crimes, DUI, theft, sex crimes, weapons crimes, domestic violence crimes, and other felonies and misdemeanors.
Contact Information for the Daggett County Jail, Court, and Sheriff's Department
The Daggett County Jail is located at the following address:
585 Sheriff's Way
Manila, UT 84046
Documents and inmate correspondence should be mailed to:
P.O. Box 579
Manila, UT 84046
The phone number for the jail is (435) 784-3518.  The jail's public hours are 8:00 A.M. through 4:00 P.M., Monday through Friday.
The Daggett County Justice Court is located at the following address:
95 North 100 West
P.O. Box 219
Manila, UT 84046
The phone number for the Justice Court is (435) 784-3216.  Faxes to the Justice Court should be sent to (435) 784-3029.  Justice Courts handle Class C misdemeanors and Class B misdemeanors, such as DUI (driving under the influence) and simple assault.
The Daggett County District Court is located at the same address as the Justice Court (see above).  However, District Court has a different phone number: (435) 784-3154.  The District Court fax number is (435) 784-3335.  As of early 2016, the Clerk of Court is Sue Olorenshaw.  The Clerk of Court is responsible for maintaining court records, including records related to felony and misdemeanor criminal charges.  District Court handles Class A misdemeanors and felonies.
How to Bail a Pretrial Detainee Out of Jail
With the exception of aggravated murder, most offenses are eligible for bail in Utah.  In exchange for posting bail, the detainee will be released from jail.
It is extremely important that the defendant return to court for all scheduled appearances after being released.  Failure to appear (FTA) in court is called "bail-jumping" or "skipping bail," and has several serious negative consequences:
The judge will issue a warrant for the defendant's arrest. This is called a "bench warrant" because it is issued from the judge's bench.
Normally if a defendant is acquitted (found not guilty), the full bail amount will be returned to the payor once all criminal proceedings have concluded. However, the court will keep the money if the defendant fails to appear.
Bail-jumping is a criminal offense in its own right. Under Utah Code 76-8-312, failure to appear is a Class B misdemeanor when the underlying charges are for a misdemeanor offense of any class.  It is a third degree felony when the underlying charges are for a felony offense of any degree.  This can lead to additional fines and jail time.
If the defendant is ever charged with another crime, their history of skipping bail will work against them and make it much harder to get bailed out again.
Friends and family members can post bail directly at the Daggett County Jail.  Again, the address is:
585 Sheriff's Way
Manila, UT 84046
You should bring the exact amount, because the jail will not be able to give you change.  If the offense is "bondable," it means you may use a bail bond.  Bail bond companies typically charge a non-refundable fee ranging from 10% to 15% of the total bail amount.
Visitation Hours and Rules for Visitors
You may visit your loved one while you are waiting for him or her to be released.  However, it's critical that you follow the jail's visiting rules.  If you break the rules, your visit will be cut short, and your loved one could be subject to disciplinary actions depending on the nature and seriousness of the violation.  A quick review of the jail's visitation policies will help you avoid this hassle.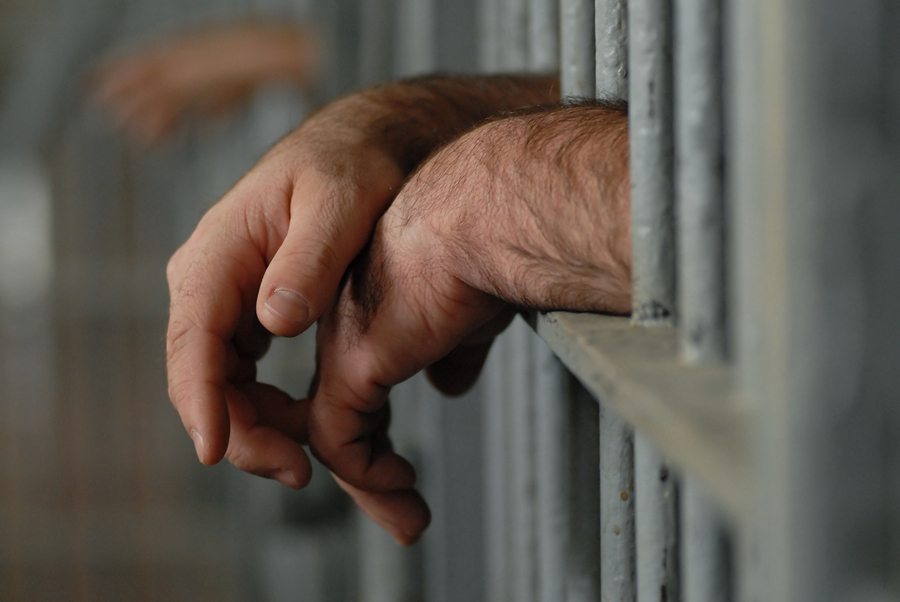 Daggett County Jail visiting hours are:
Monday through Saturday — 8:00 A.M. to 12:00 P.M., 1:00 P.M. to 5:00 P.M., 6:00 P.M. to 8:00 P.M.
Sunday — 8:00 A.M. to 12:00 P.M.
You cannot have a spontaneous visit.  You must schedule your visit at least two weeks in advance by filling out a visitor request form, available from the Daggett County Jail website.
Keep the following rules in mind:
You must bring a government-issued form of ID for your visit, such as a driver's license or passport.
Your visit may be denied if you are dressed inappropriately. You should dress modestly and avoid wearing revealing clothing for your visit.
You are not allowed to bring any items to an inmate or detainee while visiting. However, he or she can purchase comfort items from the jail commissary once you add money to their account.
Children must be supervised at all times.
Inmates and detainees are not allowed to discuss certain topics. If the conversation veers toward criminal activity or gang activity, your visit will be cut off.
A Salt Lake City Criminal Defense Attorney of Overson Law, PLLC is Ready to Defend Your Rights
To schedule an attorney jail visit or free legal consultation, call the criminal defense lawyers of Overson Law, PLLC at (801) 758-2287.  We will keep your information absolutely confidential.