It isn't easy when one a loved one is arrested and taken into custody at the Carbon County Jail.  Naturally, you'll want to secure their freedom as soon as possible, which is why we've prepared this short and easy guide to posting bail.  It covers simple explanations of how bail bonds work, the pros and cons of using bail bonds, and the addresses and phone numbers for bail bond companies in and around Carbon County.
If one of your family members was arrested in Utah, you can turn to criminal defense attorney Darwin Overson for aggressive legal representation.  With over 16 years of experience handling misdemeanor and felony charges, including assault, DUI, drug charges, gun charges, sex crimes, domestic violence, and theft, Darwin is committed to protecting Utah residents' Constitutional rights while fighting for justice for defendants.
If you have any questions about how to post bail, how Utah's court system works, or any other aspects of the charges against your loved one, please do not hesitate to call Darwin at (801) 758-2287 for a free and confidential legal consultation.  Darwin is available to make emergency visits to the Carbon County Jail on short notice, and will always keep your family's information private.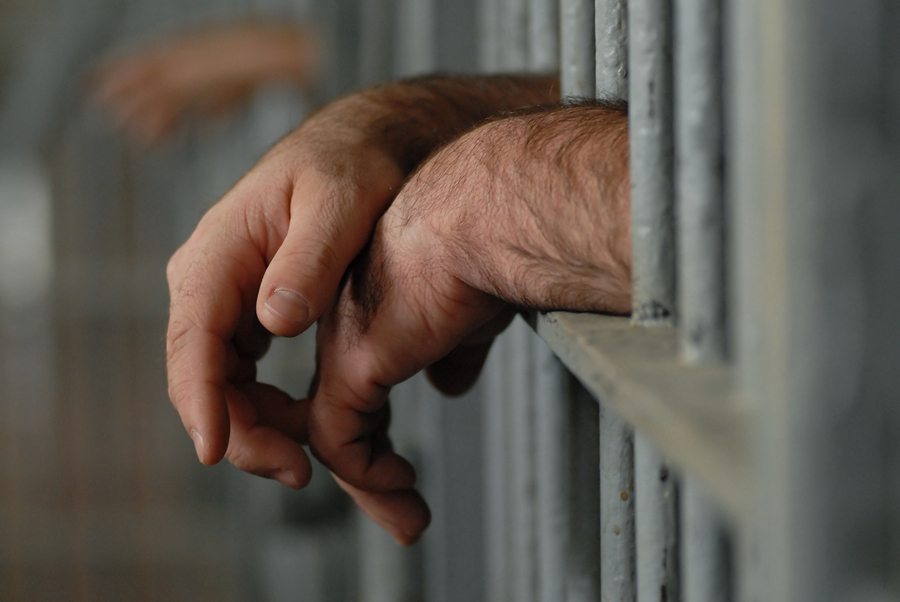 How to Bail a Person Out of the Carbon County Jail in UT
If a person is being detained at the Carbon County Jail while awaiting trial, he or she can generally be released in exchange for a payment called bail.  With the exception of aggravated murder, which is Utah's only criminal offense subject to capital punishment, Utah's Constitution provides that "all prisoners shall be bailable by sufficient sureties, except for capital offenses when the proof is evident or the presumption strong."  The term "sureties" here refers to bail bonds, which are explained in the next section.
Before you can bail your loved one out, you'll need to get two pieces of information: whether their offense is cash-only or bondable, and how much bail their costs.  You can get this information by calling the Carbon County Jail at (435) 636-3254.  The Lieutenant is Justin Sherman.
Once you have all the information you need, and you can bail out your loved one directly at the Carbon County Jail, which is located at the following address:
240 West Main Street
Price, UT 84501
Alternately, you can make a payment online by following two easy steps, though you'll need your loved one's court case number:
Visit the official website of the Utah court system at www (dot) utcourts (dot) gov (slash) epayments.
Click the grey button that says "District or Justice Court" and follow the prompts.

District Court handles Class A misdemeanors, such as negligent homicide, and felonies, including manslaughter, rape, and burglary.
Justice Court handles Class B and Class C misdemeanors, such as public intoxication or  possession of marijuana under one ounce.
You can also make a payment by visiting the appropriate court in person:
Carbon County District Court
149 East 100 South
Price, UT 84501
(435) 636-3400
Carbon County Justice Court
751 East 1st North #1600
Price, UT 84501
(435) 636-3289
Courts can get extremely busy, so be sure to call in advance for confirmation.
Should You Use a Bail Bond Company? What Are the Pros and Cons?
If bail is too expensive, don't assume your only option is to get a bail bond.  Depending on the circumstances, it may be possible to have your loved one's bail reduced with a bail reduction hearing, as Utah's Constitution places a ban on "excessive bail."  If your loved one has strong community ties and is not a "flight risk" (at risk of fleeing law enforcement), he or she could be qualify for free bail called "Release on Recognizance" or ROR.
If neither ROR nor a bail reduction are options, you may want to think about using a bail bond, provided your loved one's alleged offense is bondable rather than cash-only.  Since there are some potential drawbacks to using a bond, you should talk to a criminal defense lawyer before you commit to a decision.  The pros of using a bond are that:
You pay a smaller amount upfront: only 10% to 15% of the bail amount.
It's a fast, convenient, reliable way to get your loved one out of jail.
The cons of using a bond are that:
If your loved one fails to appear in court, the bail bond company can send a bounty hunter to retrieve him or her.  You can also be sued, and the company can come after your assets.
The 10% to 15% fee you pay upfront is non-refundable.
The following bail bond companies are located in Carbon County and the surrounding counties.  A bail bond is a serious financial commitment, so you should select a business whose terms and policies you feel comfortable with.  Most bail bond businesses have late-night hours or operate around the clock, but it's a good idea to confirm the hours of operation in advance.
A-Affordable Bail Bonds – (435) 613-2022
A-Affordable Bail Bonds – (435) 381-2805
Beehive Bail Bonds – (435) 749-1674

315 South 300 East
Castle Dale, UT 84513

Beehive Bail Bonds – (435) 587-5006

535 South 570 East
Duchesne, UT 84021

Price Bail Bonding – (435) 637-5959

82 North 2nd West
Price, UT 84501

Rebel Bail Bonds – (435) 637-9056

421 South Carbon Avenue
Price, UT 84501

Uintah Basin Bail Bonds – (435) 637-2949
If one of your loved ones is being detained at the Carbon County Jail in Price, UT, call criminal attorney Darwin Overson at (801) 758-2287 to set up a free, completely confidential legal consultation.  Darwin will answer all of your questions and help you understand the next steps for your family.