Forcible sexual abuse is a felony sex crime in Utah.  If one of your loved ones has been charged with this offense, it is crucial that you move quickly to obtain legal help and begin preparing your defense.  A defendant who is convicted of forcible sexual abuse can receive costly fines and be sentenced to years in prison.  They will also be forced to register as a sex offender, which can have a catastrophic impact on personal relationships and professional opportunities alike.
These are serious allegations.  Don't face them on your own.  Get aggressive legal representation from a trusted, experienced sex crimes attorney serving Utah.
Get The Experience of a Criminal Defense Lawyer in Salt Lake City, Utah
When you've been charged with committing a sex crime, it can feel like you have nowhere to turn and that you are being judged before anyone knows the truth about what actually happened.  When you are represented by criminal attorney Darwin Overson, you can expect to be treated with dignity and respect while Darwin fights the allegations cast against your good name.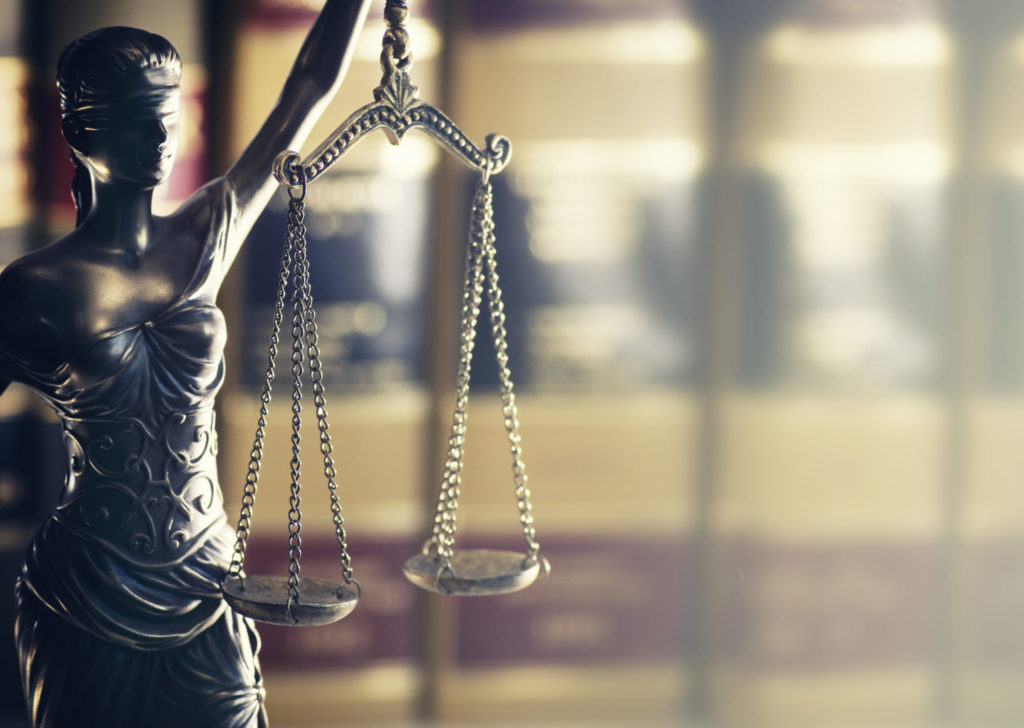 In more than 16 years defending adults and juveniles charged with felonies and misdemeanors throughout the state of Utah, Darwin has earned a reputation for taking on the challenging, complex cases other attorneys turned down or gave up on.  While every case is different, Darwin's goal is always the same: protecting your best interests and defending your Constitutional rights.  Darwin will do everything in his power to have the charges against you reduced or dismissed.
To set up a free consultation, call the law offices of Overson Law at (801) 758-2287.  Darwin is available around the clock, and is prepared to make emergency jail visits if your loved one is in custody.
When Can a Person Be Charged with Forcible Sexual Abuse in Utah?
Forcible sexual abuse is distinct from other sex crimes such as rape, aggravated sexual assault, and sexual abuse of a minor.  Under Utah Code § 76-5-404, forcible sexual abuse is charged when a defendant allegedly touches the buttocks, anus, breasts, or genitals of someone 14 years of age or older.  It can also be charged when a defendant allegedly "takes indecent liberties" with another person, without that person's consent, in order to either:
Gratify a sexual desire.
Cause the other person to feel "substantial emotional or bodily pain."
A criminal suspect can be held in custody for up to 72 hours while the prosecutor determines whether to file charges.  Unfortunately, prosecutors are often able to obtain lengthy extensions on this 72-hour time limit despite the fact that such extensions frequently infringe upon the detainee's Constitutional rights.
If your loved one is already in custody, there is no time to lose: you should contact Darwin immediately for help.  It may be possible to have them released from jail.  In the meantime, urge your loved one not to speak about the charges with criminal investigators and law enforcement until an attorney is present.  The Fifth Amendment guarantees the right against self-incrimination.  Darwin is ready to visit your loved one in jail, help your family handle bail, and explain what to expect from future court appearances.
What Are the Criminal Penalties if You Are Convicted of a Felony Sex Crime?
There are two types of crimes in Utah: misdemeanors, which are lesser offenses, and felonies, which are very serious and therefore have greater criminal penalties.  Forcible sexual abuse is always a felony, never a misdemeanor.  The type of felony depends on the circumstances of the alleged offense.
Typically, forcible sexual abuse is classified as a second degree felony.  However, if the defendant inflicts "serious bodily injury," it becomes a first degree felony – the most serious class of felony other than aggravated murder, which is Utah's only capital felony.
Serious bodily injury is not simply a descriptive term.  It has a specific legal definition under Utah Code §  76-1-601(15): "injury that creates or causes serious permanent disfigurement, [long-term] loss or impairment of the function of any [body part] or organ, or creates a substantial risk of death."  Minor injuries which don't meet this description, such as small cuts and scrapes, are not considered serious bodily injury.
Both second and first degree felonies are subject to harsh criminal penalties under Utah's laws.  Second degree felonies are punishable by fines up to $10,000 and a sentence ranging from one to 15 years in prison.
The sentence for a first degree felony ranges from five years to life in prison.  Under Utah Code § 76-5-404, the court may in some circumstances impose a minimum sentence of six years or 10 years.  Otherwise, the sentence may range from 15 years to life in prison without the possibility of parole, or early release from prison.  The maximum fine for a first degree felony is the same as the maximum fine for a second degree felony: $10,000.
In addition to facing many years in prison and thousands of dollars in fines, the offender will be required to register as a sex offender for a period of 10 years, beginning with the end of the prison sentence.  During this time, the person's photo, personal information, and conviction information will be publicly displayed on the internet.  The person will also be forced to comply with restrictive rules and requirements for registered sex offenders.  Furthermore, failure to register is its own criminal offense, subject to additional fines and sentencing.
If someone you love has been arrested for forcible sexual abuse in Utah, it is critically important to act swiftly.  Call criminal defense lawyer Darwin Overson right away at (801) 758-2287 to set up a free, completely confidential legal consultation.  Darwin handles cases in Salt Lake County, Weber County, Wasatch County, Davis County, Morgan County, Summit County, and throughout the state of Utah.