Back in 2014, we wrote a blog post exploring the drawbacks of being represented by a public defender, or court-appointed attorney.  While few would argue that most public defenders are driven and hard-working, it's impossible to deny the logistical challenges posed by tight funding and crushing caseloads — challenges which, unfortunately, often end up trickling down to the defendant.  Like those in other states before it, Utah's perpetually strained public defender system reached a breaking point last month, when the American Civil Liberties Union — a century-old non-profit organization dedicated to protecting Americans' Constitutional rights — filed a lawsuit alleging systemic failure to effectively represent indigent defendants.
ACLU: Public Defenders in Utah Failing to Uphold Defendants' Sixth Amendment Rights
This is not the first time a lawsuit has been filed over the shortcomings of the public defender system, and, unfortunately, it probably won't be the last.  In 2008, public defenders in Miami filed a lawsuit against the state of Florida for the right to turn down new cases, joining a chorus of similar lawsuits unfolding around the same time in Arizona, Maryland, Minnesota, and Tennessee.  Earlier this year, the ACLU sued the public defender's office in New Orleans after the latter — whose budget has been slashed by a third since 2012, shrinking from more than $9 million to just $6 million — also began declining new cases, citing workloads so heavy that literally less than 10 minutes — seven, to be exact — were left to prepare for each case on average.
The New Orleans lawsuit is now replaying in Utah, whose languishing public defender system came under fire from the ACLU last month.  According to an ACLU press release issued June 21, 2016, the organization "filed a class action lawsuit against the state of Utah for failing to meet its Sixth Amendment obligations under the U.S. Constitution."  All Constitutional Amendments are crucial to the legal rights of defendants, but perhaps none more than the Sixth, which directly impacts every criminal case by guaranteeing:
The right to a speedy trial, as well as the right to a public trial, by an impartial jury.
The right to be informed of the charges.
The right to present witnesses.
The right to be represented by an attorney.
In upholding this final right, the ACLU argues, Utah's public defender system has failed.
"We cannot have a criminal justice system with any integrity," said Utah ACLU Executive Director Karen McCreary, "if Utahns are not ensured vigorous legal representation when facing the power of the state."
Legal Report: Lack of Funding, Excessive Caseloads in 9 Utah Counties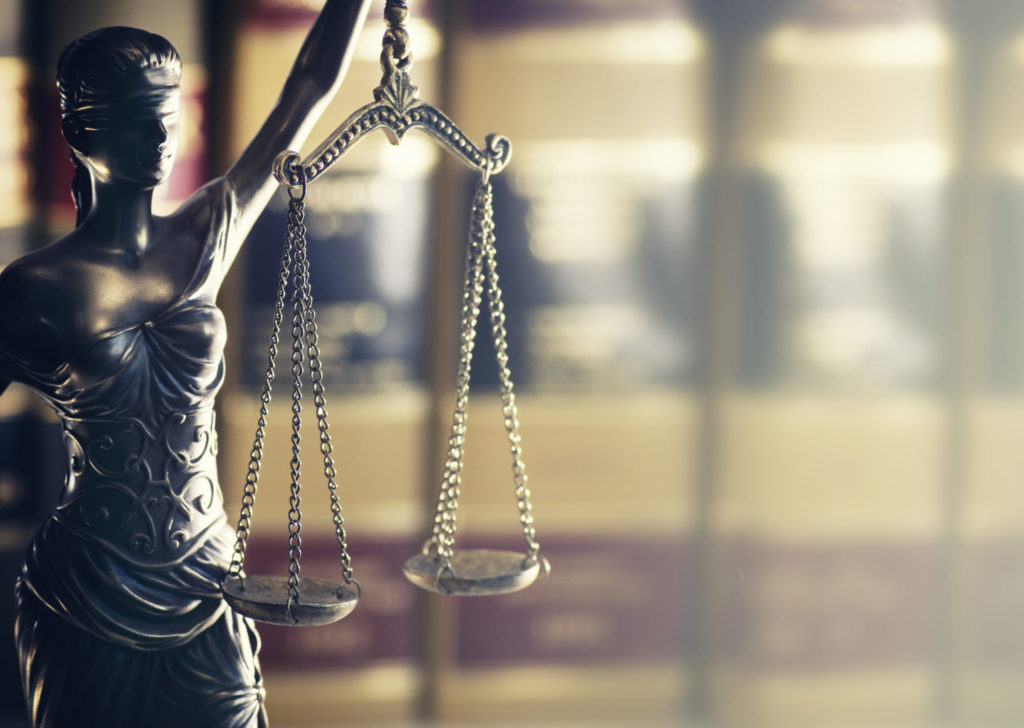 The lawsuit is the culmination of an ongoing effort to get public defenders' caseloads in Utah under control.  Five years ago, the ACLU of Utah released an extensive report on this very issue, titled "Failing Gideon: Utah's Flawed County-By-County Public Defender System" in reference to Gideon v. Wainwright (1963), a landmark case in which the United States Supreme Court, overruling Betts v. Brady (1942), ruled that defendants faced with the possibility of jail time were entitled to legal representation, regardless of financial hardship.
The ACLU's link to the Gideon report no longer works, but you can still read the full text of the document on Scribd.
However, in case you don't want to comb all 95 pages, here are some key quotes:
Along with Pennsylvania, Utah is one of just two states in the nation to place the burdens of funding and oversight on individual counties, rather than the state. As a result, "[C]ounties in Utah spend an average of only approximately $5.22 per capita on public defense services, which is only 44% of the national average of $11.86."
"Public defender budgets routinely fall in the range of 25% to 35% of the county attorneys' budgets, with little or no monies set aside… for investigative, expert, or other resources necessary to build an adequate defense in many cases."
"[I]n every county we examined, there are no formal systems in place to track public defender caseloads, monitor performance, [or] screen for conflicts of interest…"
"[I]n no county we examined were there sufficient (if any) minimum qualifications or criteria to actually be a public defender."
To be fair, the report assessed only nine counties — Box Elder County, Weber County, Uintah County, Duchesne County, Daggett County, Sevier County, Iron County, San Juan County, and Kane County — not the state of Utah as a whole.  But for defendants facing charges in those nine counties, which collectively represent most corners of the state, the Gideon report paints a bleak picture that, far from brightening, has now degraded to the point of necessitating litigation.
"The state has known about these persistent and egregious issues with its public defense system for years," said John Mejia, ACLU of Utah Legal Director.  "And yet, the state has continued to abdicate its responsibilities in this area, offering neither funding nor oversight to assist counties and municipalities in the provision of defense to those who cannot afford a private attorney."
For those who have the option, private criminal lawyers are equipped to bring a broader, more aggressive network of critical resources and experience to the defense of each case.  However, for those who do not, Utah's public defender system has a long way to go before every county is able to consistently meet its Constitutional duties to defendants.
Contact Our Attorneys in Salt Lake City
As the ACLU's lawsuit demonstrates, skilled and dedicated legal representation is absolutely vital to a robust defense. If you or one of your loved ones has been charged with a crime in Utah, call the law offices of Overson Law at (801) 758-2287 to set up a free legal consultation.  Salt Lake City criminal defense lawyer Darwin Overson has over 16 years of experience handling felony and misdemeanor charges of assault, DUI, sex crimes, and other offenses.