Hazing was once a common practice among fraternities, sororities, sports teams, and other student organizations.  However, in response to a string of deaths and injuries during the past few decades, legislators across the U.S. have enacted stricter laws prohibiting and criminalizing hazing.
Educators, law enforcement, and prosecutors take hazing accusations very seriously, and if your son or daughter is found guilty, he or she could face devastating consequences.  In addition to facing disciplinary actions at school, and potentially losing a scholarship, your child will also face tough court-ordered penalties like fines, probation, and in some cases, even incarceration.
Was Your Daughter or Son Charged with Hazing at University of Utah or USU?
Don't let your child face these incredibly serious allegations alone.  Make sure he or she is represented by a skilled and aggressive hazing defense attorney in Salt Lake City.  Hazing charges can have devastating repercussions, but tough and experienced legal representation gives your child the best chance of keeping their reputation, their educational career, and their freedom.
Darwin Overson is a Utah hazing defense lawyer with more than 16 years of experience representing college students and high school students accused of hazing and other common juvenile crimes, including assault, shoplifting, DUI, and vandalism.  Darwin understands that your child's future is precious.  With thousands of criminal cases under his belt, you can rely on Darwin to fight tooth and nail to protect your son or daughter's best interests.
To arrange a free legal consultation with Darwin, call the law offices of Overson Law right away at (801) 758-2287.  Your family is going through a difficult time right now, but Darwin is here to provide support, answer your questions, and vigorously fight the charges against your child.
What to Expect After Your Child is Arrested at College or High School
The course your child's case will follow depends largely on two factors:
Your child's age.
The nature and severity of the crime.
If your child is 17 or younger, he or she is a minor.  While minors generally go through a different system than adult defendants, juveniles as young as 14 can be tried in adult criminal courts for various violent felony charges, such as aggravated assault or aggravated sexual assault, which may accompany hazing charges.  Juveniles with prior records can also be tried as adults if they use a dangerous weapon to commit a felony offense.
Juvenile courts tend to be less formal and more private than adult courts.  Unlike adults, juveniles are not tried before juries, nor can juveniles be released on bail.  Critically, juvenile courts are civil, whereas adult courts are criminal.  However, juveniles can still face devastating penalties, which are explained below.
Penalties for Felony and Misdemeanor Crimes in Salt Lake City
A person can be charged with hazing under Utah Code 76-5-107.5 when he or she intentionally, knowingly, or recklessly takes, or causes another person to take, an action that:
Endangers another person's physical or mental safety or health.
Involves physical brutality, including "whipping, beating, branding, calisthenics, bruising, electric shocking, placing… a harmful substance on the body, or expos[ing the victim] to the elements."
Involves eating, drinking, or ingesting any drug, food, or beverage (including alcohol) that would harm the person's mental or physical health or safety.
Involves "any activity that would subject the individual to extreme mental stress, such as sleep deprivation, extended isolation from social contact, or conduct that subjects another to extreme embarrassment, shame, or humiliation."
Additionally, the prosecutor must prove at least one of the following facts:
The purpose of the act was the victim's continued membership in, or admission into, a group.
The defendant knew that the victim was a member, or was attempting to become a member, of any school team or group the defendant belonged to during the two years preceding the alleged hazing.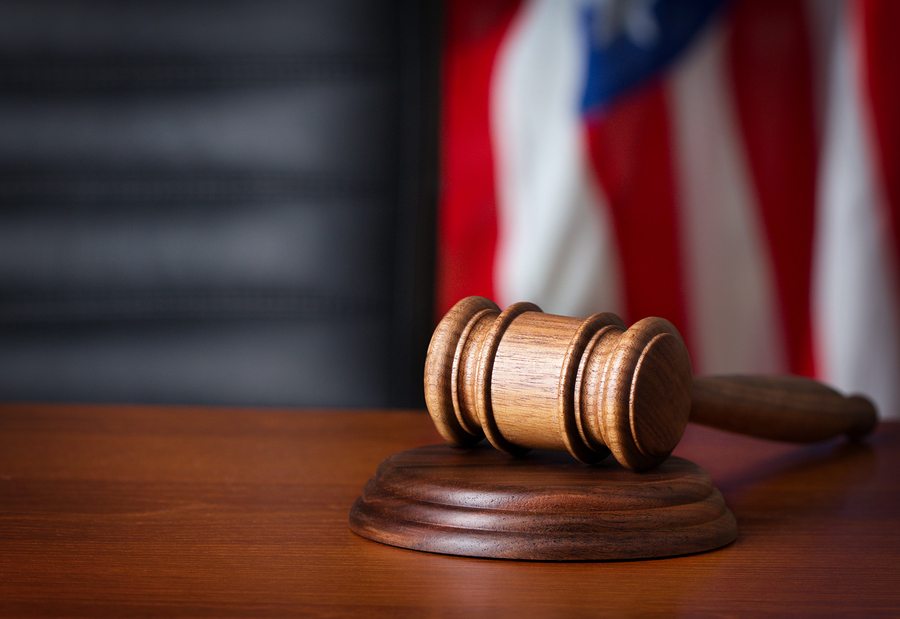 Hazing is often charged as a Class B misdemeanor.  However, it may be charged as a Class A misdemeanor, which is more serious, when it involves using a car or consuming drugs or alcohol.
Hazing can also be a felony, the most serious type of crime.  Hazing in Utah is a third degree felony or second degree felony when the defendant uses a weapon or inflicts serious injury.  Criminal penalties for misdemeanors and felonies in Utah may include the following:
Class B Misdemeanor

Fine — Up to $1,000
Sentence — Up to 6 months in jail

Class A Misdemeanor 

Fine — Up to $2,500
Sentence — Up to 1 year in jail

Third Degree Felony 

Fine — Up to $5,000
Sentence — Up to 5 years in prison

Second Degree Felony 

Fine — Up to $10,000
Sentence — Up to 15 years in prison
A juvenile who is found guilty will not be incarcerated among adult inmates.  However, he or she may be placed into a secure facility.  Other possible penalties include fines, probation, and community service.  If drugs or alcohol were involved, the court might order treatment or rehabilitation.
Contact Utah Criminal Defense Attorney Darwin Overson for a Free Consultation
If your son or daughter was arrested for hazing at their college, university, or high school, your family needs an aggressive Utah hazing defense lawyer on your side.  Darwin Overson handles hazing accusations at Salt Lake Community College, Brigham Young University, Utah Valley University, University of Utah, Weber State University, and many other schools throughout Utah.
Call Darwin right away at (801) 758-2287 for a free legal consultation.  He will keep your family's information confidential.