What to Do if Your Family Member Was Arrested and Is Being Held at Duchesne County Jail
When a person is charged with a crime, he or she will be held in custody at a jail or detention center until a loved one bails them out. In Duchesne County, UT, this detention center is the Duchesne County Jail, a medium security facility located at 21554 West 9000 South in Duchesne, UT 84021.
In an effort to help family members understand the process of bailing someone out of the Duchesne County Jail, our criminal defense lawyers have prepared this quick, simple legal overview, which explains:
How and where to post bail.
What to do if your loved one's bail is too expensive.
How bail bonds work.
How to contact local bail bond companies in Duchesne County and the surrounding counties.
If you have any questions about the charges against your loved one, the criminal penalties he or she is facing, the process of posting bail, or any other criminal matters, call our law offices at (801) 758-2287 for a free and private consultation. Backed by more than 16 years of practical experience handling serious felonies and misdemeanors throughout Utah, our knowledgeable attorneys will be there to defend and counsel your loved one throughout every stage of the criminal justice process.
How to Bail an Inmate Out of the Duchesne County Jail
With the exception of aggravated murder, all criminal offenses – including felonies – are eligible for bail in Utah. This is guaranteed by Article 1, Section 8 of the Utah Constitution.
Bail may be cash-only, which means you must pay the full bail amount up front, or bondable, which means you can use a bail bond. Bail bonds are explained in the next section of this guide.
There are two ways to bail a detainee out of the Duchesne County Jail:
Go to the court which has jurisdiction over your loved one's case, during its normal hours of operation. An official called the Clerk of Courts, who is in charge of maintaining records and documents related to criminal cases, will assist you with your payment. As of 2015, the Duchesne County Clerk of Courts is Dawn Hautamaki.

Phone numbers for Duchesne County courts are provided below:

Duchesne County District Court – (435) 738-2753
Duchesne County District Court, Roosevelt – (435) 722-0235

Go to the jail itself (see the address provided above). The jail is open for bail payments 24 hours a day. If you arrive during a busy time of day, you may have to spend a few hours waiting, so be sure to allow plenty of time for potential delays. If you need directions or have any questions about bail policies, you can contact the Duchesne County Jail by calling (435) 738-0190 or sending an email to sheriff (at) duchesne (dot) utah (dot) gov.
Regardless of whether you choose to post bail at court or the jail, you should come prepared with a valid, government-issued photo ID, such as a driver's license. A work ID or school ID is not an acceptable form of identification. You must also be at least 18 years old to post bail.
What Are My Options if Bail is Too High?
The Utah Uniform Bail Schedule permits bail amounts as high as $10,000 for certain felonies, though depending on the circumstances of a case, the judge may decide to set the amount even higher. When bail climbs into the thousands, tens of thousands, or hundreds of thousands of dollars, it can be a financial nightmare for everyone involved.
Fortunately, there are ways to have bail reduced if the initial amount is not affordable for your family. "Excessive bail" is forbidden by both the Utah Constitution and the United States Constitution, so if your family member's bail amount seems to be unreasonable, your loved one's Constitutional rights may have been violated and you should seek help from an attorney right away. An attorney can help arrange a bail reduction hearing on your loved one's behalf, which may result in a substantially lower cost.
If your loved one meets certain criteria, he or she might be a good candidate for a type of cost-free bail called Release on Recognizance (ROR). When a defendant qualifies for ROR, no bail payment is necessary – instead, he or she only needs to sign a few legal documents. Your loved one might qualify for ROR if he or she has strong community ties, is not a danger to the general public, and is not likely to flee from the police upon being released.
You could also consider using a bail bond. A bail bond company will charge you a non-refundable fee, usually 10% to 15% of the bail amount, to guarantee your loved one's release from the Duchesne County Jail. While using a bond is fast and convenient, there are also some drawbacks. If your loved one fails to appear in court, the bail bond company can sue you in an effort to seize any assets you might have pledged as collateral, such as a vehicle or a piece of property. In this regard, bonds can be somewhat financially risky.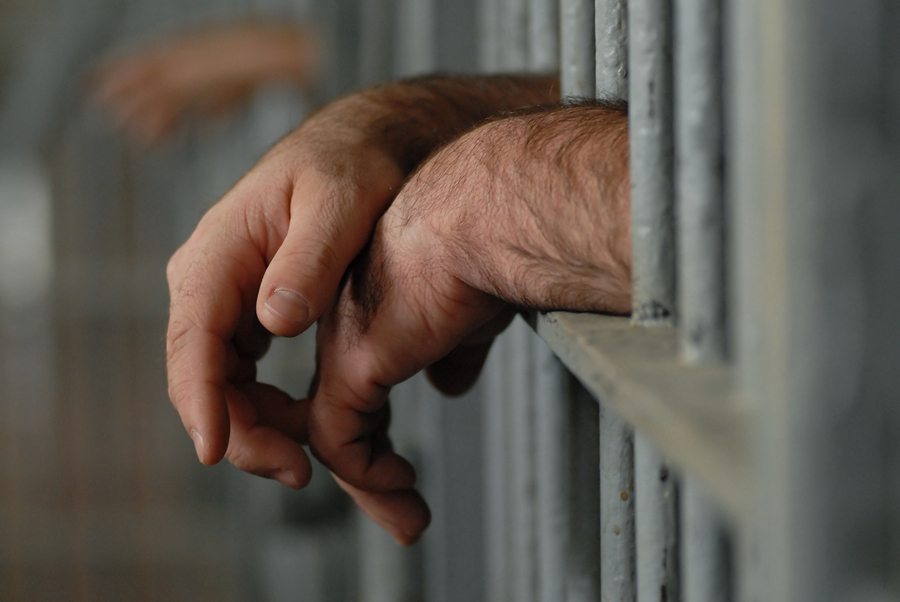 Bail Bond Companies in Duchesne County, UT
Most bail bond companies operate 24 hours a day, seven days a week. However, it's always a good idea to call in advance to confirm the business' hours of operation. We have listed some local companies below to help you get started.
Beehive Bail Bonds – (435) 587-5006
535 South 570 East
Duchesne, UT 84021
Beehive Bail Bonds – (435) 823-4707
990 Club House Drive
Roosevelt, UT 84066
Rebel Bail Bonds – (435) 738-5567
1550 Old Farm Road
Duchesne, UT 84021
Rebel Bail Bonds – (435) 724-2971
3287 South 5000 West
Roosevelt, UT 84066
Rebel Bail Bonds – (435) 637-9056
421 South Carbon Avenue
Price, UT 84501
Our highly experienced criminal lawyers may be able to help your loved one get released from the Duchesne County Jail quickly and affordably. To set up a free and completely confidential consultation, call our law offices at (801) 758-2287. We are available to make emergency jail and holding center visits, including nights and weekends. We handle a wide array of criminal charges, including but not limited to assault, drug crimes, DUI, homicide, rape, sexual abuse, vandalism, theft, and weapons crimes.