If your loved one is being held in custody at the Tooele County Jail, which is also called the Tooele County Sheriff's Office (TCSO) Detention Center, you're probably anxious to have them freed as soon as possible. This quick and simple legal guide explains:
How to bail a family member out of the Tooele County Jail.
What to do if your loved one's bail amount is too expensive.
The pros and cons of using a bail bond company instead of posting bail yourself.
How to contact local bail bond companies in the Tooele County area.
If you have any questions about how bail works, the charges against your loved one, or any other parts of Utah's criminal justice system, we encourage you to call our law offices at (801) 758-2287 for a free, confidential legal consultation. With more than 16 years of experience handling felony and misdemeanor charges throughout Tooele County, our criminal defense attorneys are always here to assist and defend your loved one, including nights and weekends.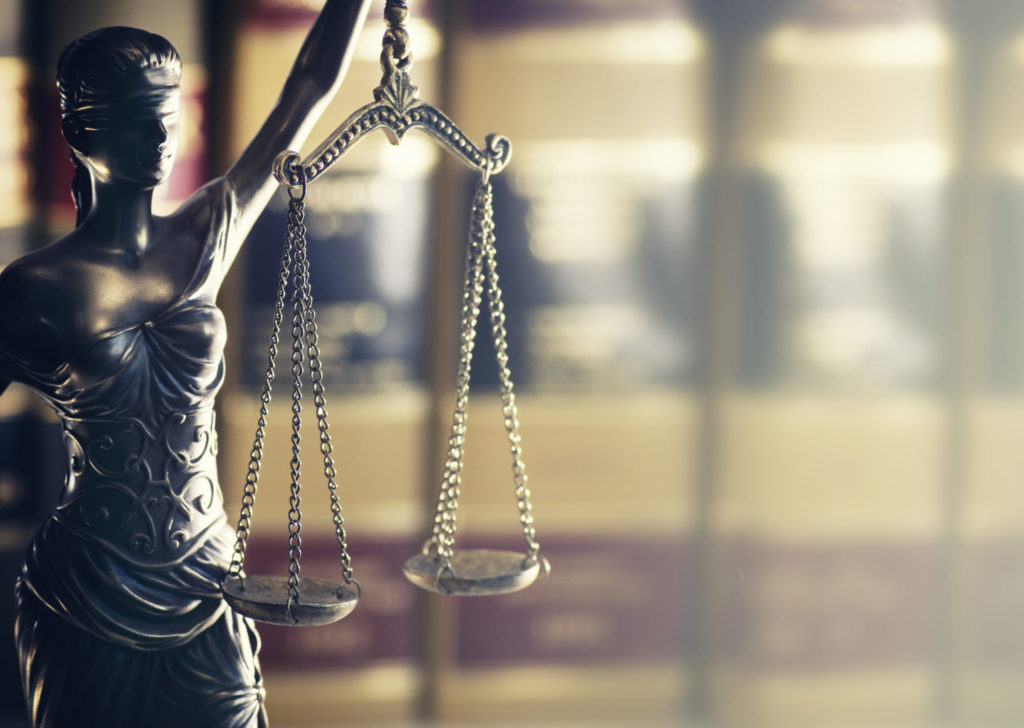 How to Bail Someone Out of the Tooele County Detention Center
You can think of bail as a trade: in exchange for paying a certain amount of money, your loved one will be released from custody, on the condition that he or she promises to return for all future court hearings. (If they fail to return, a bench warrant for their arrest can be issued.) Your loved one might also be required to obey certain rules and conditions while out on bail.
There are two places where you can bail a detainee out of the TCSO Detention Center: at the court handling your loved one's case, during its normal hours of operation, or at the Tooele County Jail, which is open 24 hours a day. If you need directions to the facility or have any questions about bail, you can call the jail at (435) 277-4200. Your point of contact is Lt. Ray Clinton, the Jail Commander as of 2015. You can also contact:
Tooele County Sheriff – (435) 882-5600
Tooele County Sheriff Department – (435) 665-7010
Tooele County Justice Court – (435) 843-3230
Tooele County Clerk – (435) 843-3140
When you go to post bail, be sure to bring a government-issued photo ID, such as a passport or driver's license. You must also be at least 18 years old.
Bail is generally cash-only. Certified checks may be used to pay cash-only warrants or fines, but no personal checks.
Free Release (ROR) and Bail Reduction Hearings in Utah
Unfortunately, bail can be incredibly expensive. The Utah Bail Schedule, which judges use as a reference guide when determining how bail should be set, provides amounts as high as $1,500, $2,500, $5,000, or even $10,000 for different types of felonies and misdemeanors. Depending on the defendant's criminal history and other circumstances, bail has the potential to be set even higher.
The good news is that an expensive bail amount doesn't necessarily have to stop you from getting your family member out of custody. If your loved one's bail is not affordable, there are a few different ways to go about having the cost lowered.
One option is to contact an experienced criminal defense lawyer for help arranging a bail reduction hearing. Article 1, Section 9 of Utah's Constitution forbids "excessive bail and fines," so if the judge set an unreasonable bail amount for your loved one, their Constitutional rights may have been violated.
Alternately, it may be possible to have your loved one released without paying any bail, which is called Release on Recognizance (ROR). Generally speaking, the strongest ROR candidates are those who (1) have strong community ties, (2) do not pose a danger to public safety, and (3) are not considered to be a "flight risk," or a person who is likely to flee law enforcement after being released from custody.
Pros and Cons of Using a Bond Service
If ROR or bail reduction are not options, you may want to consider using a bail bond company. (You might also hear bail bonds referred to as "surety bonds," while the agents of bond companies are often called "bondsmen.")
On the positive side, a bail bond will allow your loved one to be released quickly and conveniently, at a fraction of the cost that would otherwise be needed. The bail company will charge you a non-refundable fee, usually 10% of the bail amount (e.g. $5,000 for $50,000 bail).
However, by signing off on the bond, you agree to assume liability for the full amount. You might have to put down some collateral, such as a vehicle, fine jewelry, a firearm, or your home. If the defendant later "skips" bail, or fails to appear in court, the bail bond company can take legal action to seize and liquidate your collateral. It can also send a bounty hunter after your loved one.
Furthermore, even if your loved one is found not guilty, the 10% fee will not be returned to you. If you post bail on your own, the full amount will be refunded once all court proceedings are finished, provided there were no issues with failures to appear or noncompliance with the conditions of bail.
Contact Information for Local Bail Bond Companies
Most, but not all, bail bond companies are open for business 24 hours a day, seven days a week. Please call the bond company in advance to confirm their operating hours, accepted forms of payment, and other policies.
AAA Bail Bonds – (435) 843-5650
Tooele, UT 84074
Bail Bonds First Out – (435) 843-7010
50 East Utah Avenue
Tooele, UT 84074
Beehive Bail Bonds – (435) 843-1348
Tooele, UT 84074
Gordon's Bail Bonds – (435) 882-3007
452 Country Club
Tooele, UT 84074
Rebel Bail Bonds – (435) 882-2927
528 180 North
Tooele, UT 84074
Sun Surety Bail Bonds – (435) 882-8656
840 West Utah Avenue
Tooele, UT 84074
Tooele All Area Bail Bonds – (435) 587-3570
If your mom, dad, son, daughter, sister, brother, boyfriend, girlfriend, or spouse is being held in custody at the Tooele County Detention Center, it's important to seek legal help right away. In addition to helping your family member get released as soon and affordably as possible, your attorney will also be there to fight your loved one's charges and defend their Constitutional rights as their criminal case progresses.
Utah criminal attorney Darwin Overson has more than 16 years of experience defending adults and juveniles charged with misdemeanors and felonies throughout Tooele County, including Grantsville, Wendover, Ophir, Rush Valley, Stockton, and Vernon. Darwin handles a wide variety of criminal charges, including assault, drug possession, DUI, theft, burglary, gun crimes, rape, sexual assault, and homicide. If you'd like to set up a free and confidential legal consultation, or if you have any questions at all about the process of posting bail in Utah, call Darwin at (801) 758-2287 today.