As we've discussed in previous articles, Utah rarely uses the death penalty. Capital punishment is reserved solely for defendants who are convicted of aggravated murder, and in the majority of those cases, prosecutors decide to seek life imprisonment instead. Now, less than a year after the controversial reinstatement of the death-by-firing-squad option, Utah may be abolishing capital punishment altogether.
Death Penalty Opponents: Appeals too Costly, Government too Involved
A small but determined group of Democrats and Republicans have come together in a bipartisan effort to give Utah's death sentence the death sentence.
The issue was explored at a hearing on Wednesday, October 21, when the State Legislature's Interim Judiciary Committee convened to discuss the fate of capital punishment in Utah. While grievances ranged from economic wastefulness to the government overstepping its bounds to the ethical implications of state-condoned murder, senators and representatives from both sides of the aisle agreed on the bottom line.
"I'd pull the switch if I knew that the person was guilty. I have no problem with eye for an eye," began Sen. Mark Madsen (R-Saratoga Springs). "But it is not a conservative value to have blind, slavish faith in government."
Rep. Mark Wheately (D-Murray) agreed, stating, "I believe that it has no redeeming value. I don't believe the state should be involved in revenge."
For others, like Rep. Stephen Handy (R-Layton), it's a matter of allocating finite resources – namely time and money.
"The incremental costs of taking these endless [capital] appeals, publicly financed appeals for the most part, is $1.66 million in the state of Utah, per individual," he said.
While "endless" is a bit of a stretch, Handy is correct to claim that the capital appeals process takes time. According to a 2007 report to the Department of Justice, the median length of time from the date of sentencing to completion of a direct appeal was 966 days – about two and a half years.
"It costs more for the endless appeals than for life without the possibility of parole," he summarized.
For House Minority Leader Brian King (D-Salt Lake City), the issue is more philosophical.
"There's a long list of reasons why I find the death penalty objectionable," King said. He recalled a night 20 years earlier, when he realized he played a role, however small, in an execution about to take place – likely that of John Albert Taylor in 1996, given its timing. "I have to tell you," said King, "it made me uncomfortable. It bothered me at some level."
Utah Governor Defends Capital Punishment in "Extremely Rare" Cases
While King, Handy, and others found common ground, opposing voices raised their own concerns.
"Nothing stops [capital appellants] from appealing what's been handed down to them," said Rep. Dixon Pitcher (R-Ogden), casting doubts on Handy's position. "They've got a lot of years, and they need a project."
"I would be opposed to taking it off the table," Pitcher added, noting he didn't have "any problems seeing these people dispatched."
Handy himself acknowledged that abolishment would be a long-shot, lamenting, "Bottom line in my mind is I just don't see, unfortunately, too much of an appetite to ban the death penalty."
Governor Gary Herbert hasn't committed to abolishing the practice, but did acknowledge some of the Committee's points, agreeing that the capital appeals process should be "streamlined."
"It is not right to have someone on death row for 20, 25, 30 years," said the governor. "Justice delayed is justice denied." The governor also maintained that the death penalty "should be extremely rare and be done for the most heinous of crimes."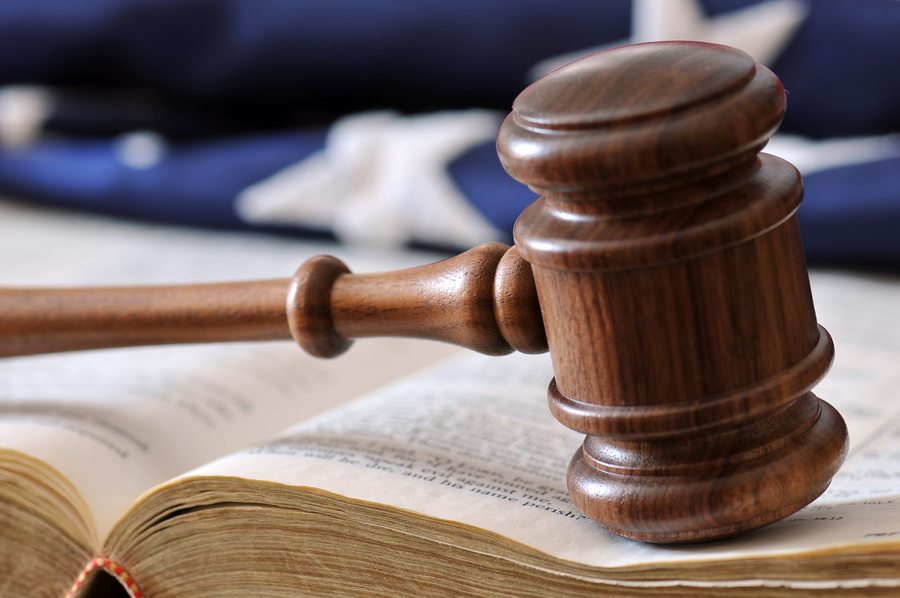 As of October 2015, capital punishment remains a firm (albeit rarely-used) fixture of state law. There are more prisoners on Utah's death row right now than have been executed in the past four decades, and as recently as March 2015, Gov. Herbert reinstated the firing squad option, which was abandoned about a decade ago. The last person to face the firing squad in Utah was Ronnie Lee Gardner, who was executed in 2010, but sentenced during the mid-eighties, well before firing squads were discontinued in 2004.
If lawmakers refuse to abolish the death penalty outright, a temporary ban might prove an acceptable compromise – or at least, that's another hope.
"A repeal of the death penalty or at the very least a moratorium will allow policy makers like yourselves to engage experts from all areas of the criminal justice system," urged Jensie Anderson, legal director of inmate advocacy group Rocky Mountain Innocence Center.
If someone you love has been charged with aggravated murder in Utah, it is absolutely critical to make sure their Constitutional rights are being protected by an experienced Salt Lake City criminal defense lawyer. Murder defense attorney Darwin Overson has helped two clients avoid the death penalty, and is one of about a dozen attorneys in Utah currently qualified to handle aggravated murder charges. To schedule a free and completely confidential legal consultation with Darwin, call the law offices of Overson Law, PLLC at (801) 758-2287 right away. We are available around the clock, including nights and weekends.