When a person is arrested in Beaver County, they are booked and detained at the Beaver County Jail until they can be released on bail, if bail is an option.  This article explains:
How to contact the jail and Beaver County's criminal courts.
How to bail a loved one out of the jail.
A form of cost-free bail called "Release on Recognizance" (OR/ROR).
The consequences of failing to appear in court after being released on bail.
Basic information about bail bonds.
If your friend or family member is being detained at the jail while awaiting trial, now is the time to prepare with legal representation.  Defense attorney Darwin Overson has more than 16 years of experience handling thousands of criminal matters on behalf of Utahans charged with felonies and misdemeanors, including drug crimes, sex crimes, assault, DUI, domestic violence, gun crimes, theft, and more.
Call Darwin at (801) 758-2287 today to set up a free and private legal consultation or schedule an attorney jail visit.
Beaver County Court and Corrections Contact Information
The Beaver County Jail and Beaver County Sheriff's Office are housed in the Beaver County Public Safety Facility, which is located at the following address:
2270 South 525 West
Beaver, UT 84713
The phone number to contact the jail is (435) 438-2466.  Alternately, you can call (435) 438-2862 or send an email message to Corrections (at) BeaverUtahSheriff (dot) com if you have any questions or need driving directions.
Beaver County is part of Utah's Fifth Judicial District.  Justice Courts (county courts and municipal courts) handle Class B and Class C misdemeanors, while District Courts handle Class A misdemeanors, which are more serious, and felony charges.  Contact information for Beaver County's District and Justice Courts is listed below.
District Court

Fax — (435) 438-5395
Phone — (435) 438-5309
Address — 2270 South 525 West
P.O. Box 1683
Beaver, UT 84713
Justice Court, Beaver County

Fax — (435) 438-5348
Phone — (435) 438-6470
Address —600 West 2160 South
P.O. Box 387
Beaver, UT 84713
Justice Court, Milford

Fax — 435) 387-2524
Phone — (435) 387-5571
Address — P.O. Box 922
Milford, UT 84751
Justice Court, Minersville

Phone — (435) 386-2586
Address — P.O. Box 268
Minersville, UT 84752
How to Bail Someone Out of Beaver County Jail
With the exception of aggravated murder, most criminal offenses qualify for bail, which is the release from a holding center in exchange for a monetary payment.  The exception would be release on recognizance, which is a cost-free form of bail.  Instead of making a payment, you need only sign some legal documents, and your loved one is free to go.  ROR is only available to detainees who do not pose a safety risk to the general public, can demonstrate that they have strong connections to the local community (such as employment), and are not going to be a "flight risk" (at risk for fleeing law enforcement).
Regardless of whether bail is paid or ROR, there can be serious penalties for failing to return to court after being released.
First and foremost, the judge can issue a bench warrant for the suspect's arrest.  Failing to appear in court, colloquially called "bail-jumping" or "skipping bail," is a criminal offense, so even if your loved one is acquitted (found not guilty) of the original charge, he or she can still receive a criminal record from a bail-jumping conviction.  Bail-jumping is a Class B misdemeanor when the charges are for a misdemeanor offense, and a third degree felony when the charges are for a felony offense.  Additionally, if you used a bail bond, you will be financially liable to the bail company.  You could even wind up facing a lawsuit.
You may use a bond if the offense is bondable (as opposed to cash-only).  Bond companies generally charge 10% to 15% of the full bond amount up-front.  For instance, if bail was set at $5,000, you would pay somewhere between $500 and $750.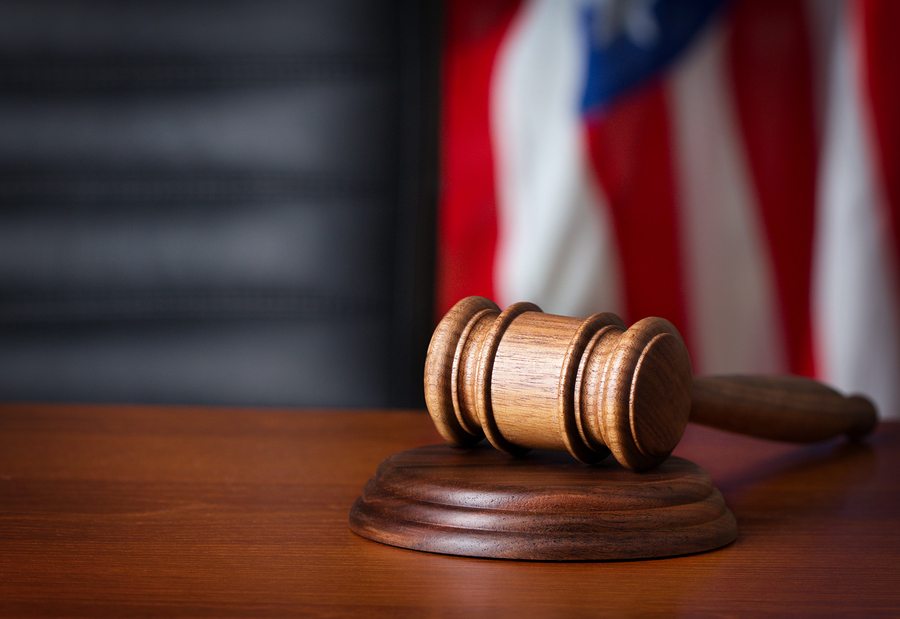 If your loved one is found not guilty (acquitted), the bail money you paid will be returned to you in full once all court proceedings are finished.  However, the money will not be returned if the defendant fails to show up in court on any occasion, or if the defendant is found guilty.  The 10% to 15% fee you pay for a bond is also non-refundable.
To get information about a specific person's charges and bail amount, call (435) 438-2862.  Once you have the information you need, you may post bail directly at the Beaver County Jail facility.  Again, the facility is located at:
2270 South 525 West
Beaver, UT 84713
Contact a Utah Criminal Defense Attorney from Overson Law Today
Be sure to bring exact change, as the jail cannot make any for you.  You should also bring a government-issued photo ID with you, like your driver's license.  School and work IDs are not valid forms of identification.  You must be at least 18 years old to bail someone out of jail.
If you have any questions, the law offices of Overson Law are here to provide information and support.  Call us at (801) 758-2287 right away to schedule a free and confidential legal consultation.