Doctor Convicted of Murder in Utah Seeks New Trial, Citing False Testimony
At the culmination of a high-profile 22-day trial that ended on November 9, 2013, Utah physician Martin MacNeill was convicted of murdering his wife, Michele MacNeill.  The cause of death was determined to be fatal heart arrhythmia trigged by a lethal combination of four drugs – OxyContin (0xycodone), Ambien (zolpidem), Valium (diazepam), and Phenergan (promethazine) – which MacNeill requested a plastic surgeon to prescribe to Michele prior to her death.  MacNeill, who in a separate 2014 case was also found guilty of forcible sexual abuse charges, is now seeking a retrial, saying jurors were not provided with information which may have led to a different verdict.
Utah Physician Found Guilty of Murder After Wife Dies of Lethal Drug Overdose
On April 11, 2007, daughter Alexis Somers found her mother, age 50, unresponsive in the bathtub of the family's Pleasant Grove home.  The autopsy report initially determined MacNeill's cause of death to be natural causes related to cardiovascular disease, and described the death as accidental.
However, Alexis was suspicious of the circumstances of her mother's death, alleging that several days earlier, Michele had confided that she believed Martin was trying to kill her by causing her to overdose on medication while she recovered from cosmetic surgery.  According to Alexis, Michele said, "If anything happens to me, make sure it wasn't your dad."
In September 2007, Michele's sister, Linda Cluff, sent a letter to then-Governor Jon Huntsman, as well as the Utah County Attorney's Office, requesting a deeper probe into the causes of Michele MacNeill's death.
The request led to a renewed investigation, after which Dr. Todd Grey – who retired this year after serving for decades as Utah's Chief Medical Examiner – found that the drugs in MacNeill's system, while not individually present at toxic levels, created a deadly synergy when combined together.  The surgeon who performed MacNeill's cosmetic procedure, Dr. Scott Thompson, said that two of the drugs he prescribed – the OxyContin and Valium – "were out of my usual routine."  Prosecutors alleged that MacNeill wanted to kill Michele so that he could live out a new life with his mistress, Gypsy Willis.
MacNeill was convicted of first degree murder after 11 hours of jury deliberation, and was sentenced to 15 years to life in prison.  Now, MacNeill and his defense attorneys are appealing the conviction, asserting that jurors were deprived of key information which might have swayed the original verdict.
Martin MacNeill and Defense Attorneys to Appeal Murder Conviction, Seek Retrial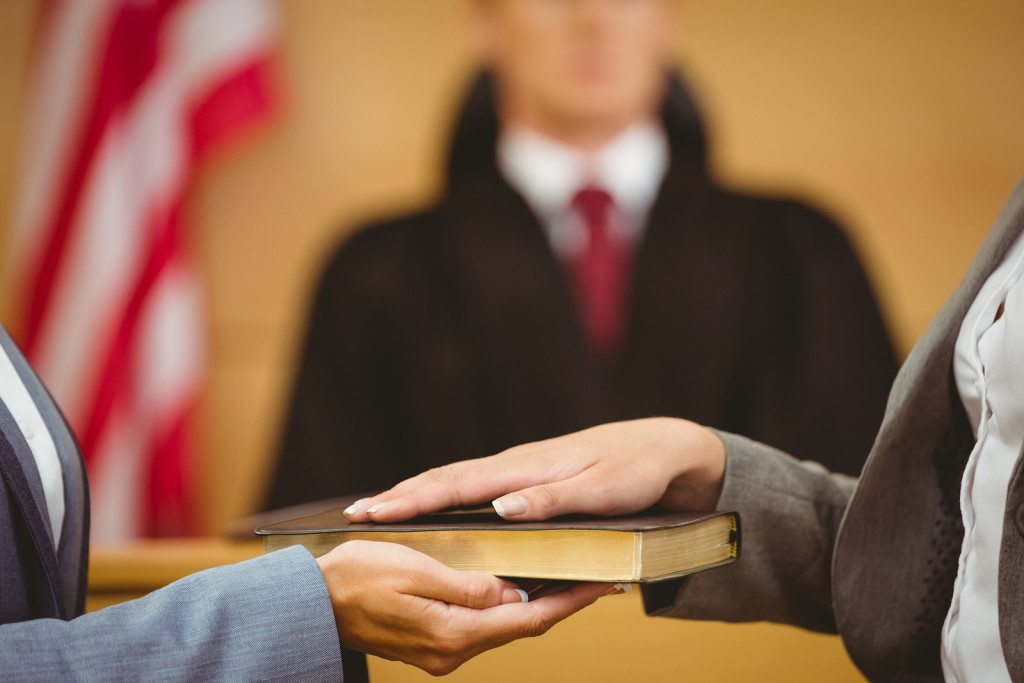 "All people in the United States and in Utah want justice," MacNeill's defense lawyer told reporters.  "When you don't follow the rules, then that's not justice."
MacNeill's conviction was partially based on witness testimony supplied by his cellmate, who stated that, while in prison, MacNeill confessed to committing the crime.  However, what jurors didn't know at the time of the trial was that the cellmate was promised a letter of recommendation, which could result in a shorter prison sentence, in exchange for providing testimony.
Prosecuting attorneys acknowledged, at least to some extent, the accuracy of that claim.  "We own that," said deputy Utah County Attorney Chad Grunander.  "We own that didn't occur."
However, Grunander also stated that the error "should not upend this jury's verdict.  We feel confident the conviction is going to stand."
Other attorneys have echoed this sentiment.  "There was a mountain of evidence that found Dr. MacNeill was guilty," said assistant Utah attorney general Tera Peterson.
But MacNeill's defense attorney stood firm, stating, "This is a case where a jury convicted my client of murder without a finding or cause of death.  The jury convicted [MacNeill] of murder solely on the testimony of an informant."
He added, "You have people who are in prison who are creating a linchpin in a case which is so thinly circumstantial."
The case went before the Utah Court of Appeals on Tuesday, September 13.  Presiding Judge Frederic Voros described prosecutors' failure to disclose information about the witness' testimony as "offensive," noting, "A member of the prosecution team sat and listened to that, knew it was false, and did nothing about it."  If a witness lies in court, there can be severe consequences.
If MacNeill's murder conviction is overturned by the Utah Court of Appeals, a new trial may be the outcome.  Should a retrial occur, Somers is ready to testify against her father for a second time.
"My father, Martin NacNeill, murdered my mother," Somers said.  "He murdered her on April 11, 2007, and now through some little technicality, they're trying to get off."
MacNeill's attorney reminded the court that prosecutors had – and neglected – "a duty" to correct the testimony which led to his client's conviction.
Contact an Experienced Utah Criminal Lawyer if a Family Member Was Charged with Homicide
The MacNeill case is a powerful example of the importance of representation by a knowledgeable criminal attorney, especially in high-stakes cases where a conviction could result in decades of prison time.  If one of your family members has been charged with murder in Utah, it is absolutely critical that you contact a highly experienced Salt Lake City criminal defense lawyer for immediate legal assistance.  Call the law offices of Overson Law right away at (801) 758-2287 for a free and completely confidential legal consultation.