Inmates who have been incarcerated for certain felonies, such as robbery in Utah, may be eligible for parole, which is early release from prison.  Parole is granted on a case-by-case basis by the Utah Board of Pardons and Parole (BOPP), which will schedule a hearing with the inmate to evaluate his or her eligibility.  The better an inmate is prepared for their parole hearing, the better chance they will have of being released early from prison.  This article will help give you an idea of what types of questions your incarcerated loved one should expect at their Utah parole hearing.
Utah Board of Parole Questions for Inmates Requesting Release from Prison
Before your incarcerated family member's parole hearing takes place, he or she will be required to fill out a detailed packet with questions about the offense, its repercussions, and his or her plans for reintegrating back into society after being released from prison.  These questions will be discussed in detail at the parole hearing in order for the BOPP to make a determination about whether parole should be granted or denied.
To provide a few examples, your loved one should expect to discuss questions about:
Basic background information. This includes information about the inmate's:

Conviction and sentence.
Family background and life at home.
Medical conditions and treatment (where applicable).
Plans after being paroled, including where he or she intends to live, and what sort of job skills he or she will use to seek out employment.

Case Action Planning (CAP). While an inmate is incarcerated, his or her needs for successful rehabilitation will be assessed by the Department of Corrections.  This assessment leads to the development of Case Action Planning, or CAP.  The inmate will be asked to list and discuss their CAP priorities (e.g. education), with start and end dates for each.  He or she should also be prepared to explain any problems complying with CAP.
Disciplinary actions while in prison. Inmates will be asked to explain any serious disciplinary actions they faced for breaking prison rules, such as fighting with other inmates or trying to smuggle contraband.
Rehabilitation, accountability, and plans for the future. The inmate will be required to explain:

How he or she intends to successfully avoid parole violations and stick with their plan for rehabilitation.
What he or she has done since being arrested and convicted to become rehabilitated and confront the life situations that led to the commission of the crime.
Where he or she will turn for support in meeting goals and staying crime-free, such as community programs or church groups.
Why he or she committed the crime, including information about risk factors (e.g. home life, unemployment) that contributed to the offense.

Victim(s) of the crime. The inmate will be asked to discuss subjects like:

How he or she intends to help repair any damage that was done to the victim by the crime, including a plan for the payment of restitution.
How the victim(s) have been affected by the offense.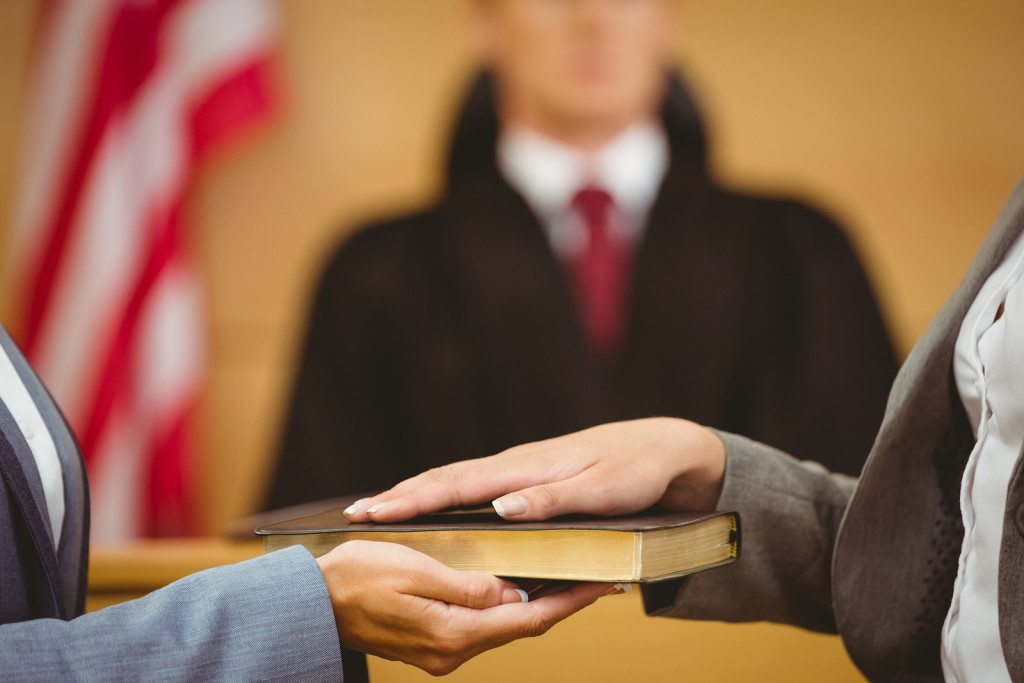 Who May Attend a BOPP Hearing, and How Does the Board Grant or Deny Parole?
Because BOPP hearings are public, anyone may attend.  Friends and family are encouraged to appear and lend emotional support to the prospective parolee.  The inmate should also be prepared for the possibility that the victim will be present at the hearing, though victim attendance is not mandatory.  In some cases, victims choose to send the BOPP written statements instead of appearing in person.
Ultimately, parole will be granted – or denied – on the basis of a majority BOPP vote.  In addition to considering the testimony given at the hearing itself, BOPP members will also evaluate any pertinent statements, recommendations, or other information from sources like:
The judge who originally sentenced the defendant.
The arresting officer and any other police officers or criminal investigators who were involved in the case.
Prosecutors and defense attorneys.
The victim.
The offender.
The offender's friends, family, and acquaintances, such as employers or coworkers.
It can take up to two weeks for a parole hearing's results to be posted online on the BOPP website.
Contact an Experienced Utah Criminal Defense Lawyer for Legal Help
If one of your family members is incarcerated, or has recently been arrested and brought into custody at a county jail, such as the Salt Lake County Jail, Wasatch County Jail, or Summit County Jail, it's important to review your loved one's legal options with a skilled and knowledgeable criminal attorney.
Salt Lake City criminal defense lawyer Darwin Overson has more than a decade of experience representing defendants charged with felonies in Utah, including but not limited to theft, burglary, and weapons crimes.  Darwin can help answer your questions about bail, criminal penalties, parole and probation violations, and any other aspects of an arrest or criminal charge.  To set up a free legal consultation with Darwin, call the law offices of Overson Law at (801) 758-2287.  Your information will be kept confidential.