It's no secret that overcrowding is a widespread problem throughout many of America's jails and prisons.  According to the International Centre for Prison Studies, U.S. correctional facilities house about a quarter of the world's inmates – even though the national population represents only 4% of the global population.  With chronic overcrowding at Utah's Guide to Salt Lake County Jail now reaching near-catastrophic levels, Salt Lake County Sheriff Jim Winder is urging local law enforcement to stop booking low-level misdemeanor suspects.
SLC Sheriff: "We've Been Overcrowded for 15 Years"
Like innumerable counties across the country, Salt Lake County struggles with perpetual overcrowding inside its jails and prisons.  As archived government records make amply clear, the problem has been growing for decades.  A Detention Study Committee Report presented by the Utah Commission on Criminal and Juvenile Justice as early as 1993 warned, "Overcrowding is a problem in a number of Utah's detention centers…  Overcrowding occurred in the Salt Lake Detention Center 98% of all nights and the Moweda Youth Home 61% of all nights during FY 1993."
Even then – more than 20 years ago – the Commission called for "increase[d] funding to develop and enhance alternatives to detention in order to… reduce overcrowding in detention facilities across the state [and] decrease the need for the construction of additional secure beds."  These calls have never been answered adequately – "Salt Lake County again tackles jail overcrowding," lamented one Deseret News article headline back in 2005 – and the county is struggling with the consequences today.
In recent years, the Salt Lake County Jail has borne the brunt of the burden.  When the 311-inmate capacity jail was constructed in 1966, Utah's population was just over one million – only a third of the state's 2.9 million population today.
"The fact of the matter," said Sheriff Winder, "is we've been overcrowded for 15 years and struggled with that with no new resources."
But if Winder has his way, that may finally be changing soon – to the benefit of defendants throughout the county.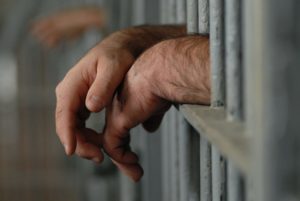 Winder Proposes More Probation, Less Incarceration to Relieve Jail Congestion
"We've been doing a lot of the same things over and over and are frustrated at the outcomes," said Winder.  "We want to shift gears in the jail to get new outcomes."
So what, in practical terms, do those gear-shifts entail?
Not reducing sentences for convicted sex offenders, one proposed (and highly controversial) solution you may remember if you read our blog last autumn.  Instead, Winder favors a different approach: probation over incarceration for non-violent misdemeanor offenders.
Addressing the Salt Lake County Council during its mid-year budget review session in June, Sheriff Winder explained, "We'll be taking human beings who otherwise would be in jail and putting them back in the community and supervising them."
Not only would a push toward increased probation alleviate overcrowding, but according to Winder, is also "the most effective opportunity to get people back on their feet."  In a 2002 report titled "A Case for Intermediate Sanctions," the Commission warned that "overcrowding impacts public safety by releasing potentially dangerous criminals on the basis of space rather than risk of recidivism," creating a "revolving door" effect which Winder wants to stop in its tracks.
"Just getting them out and putting them on the street doesn't do us any good," Winder told the Council.  "First, they have to get out.  Second, they have to be supervised.  If they're left to their own devices, it is a recipe for disaster."  By "creat[ing] the opportunity for these people to succeed," such as opportunities for education and job training, Winder says former offenders will be able to stay out of jail – for good.
Permanent Closure for Two Salt Lake County Jail Units?
The argument for probation is strengthened by the fact that incarceration is wholly unnecessary for many offenses – no matter how brief the period of custody.
"People [are being] locked up for jaywalking," said Council Chairman Richard Snelgrove, calling bookings for such trivial offenses "obscene" before adding, "More harm is done than good."  During the past two years alone, bookings at the Salt Lake County Jail have increased by 10%.
Other Council members were less enthusiastic about embracing Sheriff Winder's proposal.  "With your statistics on the [jail's] increased population, I need more information how closing two units will impact that," said Councilwoman Jenny Wilson.  Councilwoman Wilson is referring to the upcoming temporary closure of two of the jail's units for routine maintenance – a closure which Winder wants to make permanent.
However, Wilson was not explicitly opposed to Winder's proposal.  The Councilwoman noted simply, "I want more time to reflect on this."
"I'm asking nothing of the council [at this time]," Winder responded, "other than its understanding and support."
If someone you love has been arrested in Utah and taken into custody at the Salt Lake County Jail, you need an aggressive Salt Lake City criminal defense lawyer to fight the charges and protect your loved one's rights. The attorneys of Overson Law LLC have extensive experience handling felony and misdemeanor charges, appealing sentences and convictions, and seeking bail reductions.
To learn more about how we may be able to help, call our law offices at (801) 758-2287 to set up a  free and completely confidential legal consultation.  Our phone lines are always open, and we can make emergency jail and holding center visits if necessary.
In the meantime, feel free to browse through our articles for more help and information.  You might be interested in reading about how to contact an inmate at the Salt Lake County Jail, how to post bail at the Salt Lake County Jail, or what types of items inmates are allowed to possess.